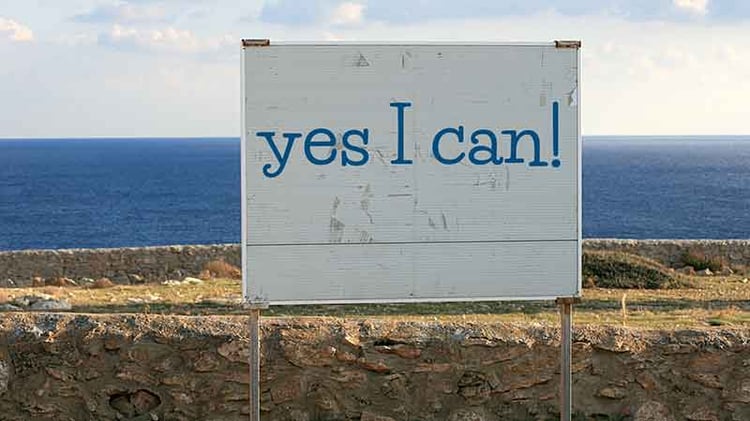 In Part I of this series, I explored the definitions of Cost Basis and Adjusted Basis as they related to real estate investments. As I noted in that article, certain real estate transaction costs and expenses can be included when determining the Cost Basis. In this article we'll delve into the types of costs that are included in the original Cost Basis.
Capital Gains
Learn about the meaning and definition of a capital gain and how to calculate capital gains.
Additions to Cost Basis
Real Estate Taxes - if you pay real estate taxes that the seller owed on real estate that you purchased, and the seller did not reimburse you, the amounts are included in your Cost Basis. You cannot deduct them as taxes paid.
Alternatively, if you reimburse the seller for taxes the seller paid for you, you can typically deduct those amounts as an expense as opposed to including in your Cost Basis. If you did not reimburse the seller, you must reduce your Cost Basis.
Settlement Costs - these settlement and closing costs are typically all included on your settlement statement and include:
Abstract fees (abstract of title fees).
Charges for installing utility services.
Legal fees (including title search and preparation of the sales contract and deed).
Recording fees.
Surveys.
Transfer taxes.
Owner's title insurance.
Any amounts the seller owes that you agree to pay, such as back taxes or interest, recording or mortgage fees, charges for improvements or repairs, and sales commissions.
It's important to note that there are some commonly found amounts on settlement statements that cannot be included in your Cost Basis:
Amounts placed in escrow for future payments (typically taxes and insurance)
Casualty insurance premiums.
Rent for occupancy of the property before closing.
Charges for utilities or other services related to occupancy of the property before closing.
Charges connected with getting a loan. The following are examples of these charges.

Points (discount points, loan origination fees).
Mortgage insurance premiums.
Loan assumption fees.
Cost of a credit report.
Fees for an appraisal required by a lender.

Fees for refinancing a mortgage.
Points - Points paid to obtain a loan are not included in the Cost Basis. Generally these amounts are deducted as expenses over the life of the loan. (Note that points paid for a mortgage on your primary residence are treated differently.)
Assumption of mortgage - If you buy property and assume (or buy subject to) an existing mortgage on the property the amount to be paid on the assumed debt should be included in your Cost Basis.
Why Should You be Trying to Increase Initial Cost Basis?
Lower Taxable Gain - From the above analysis, we know expenses such as unpaid real estate taxes, eligible settlement costs, and assumed mortgage will increase your initial cost basis. The higher your starting basis, the closer your adjusted basis may be to your selling price on the backend, potentially decreasing the capital gain and taxes owed. The amount of taxes you'll pay may be a deciding factor to sell the property or to re-invest.
As an example, let's use a property purchased for $250k. $20k of acquisition expenses are incurred. This puts the starting basis at $270k. Two years later, the property sold for $300k. The taxable gain is $30k versus $50k if you didn't include eligible expenses. Consult a tax professional to ensure you are taking advantage of these opportunities.
Ability to Increase Depreciable Basis – By maximizing your initial cost basis, you are also in turn maximizing your ability to take depreciation while you hold the property. Depreciation can be used to deduct taxable income, which in turn increases your after-tax cash flow. The following example illustrates this using three steps:
Determine cost basis: First, start with the cost to acquire the property. We'll use the property from above with a cost basis of $270k. This number is arrived at by including any closing fees such as legal, recording, transfer taxes, surveys, and title insurance. Note that not all fees are included in the basis. Fees such as fire insurance premiums, refinancing fees, and appraisal fees can't be included.
Land and Structure Should Be Separated: Land can't be depreciated, so we need to remove it from our depreciable basis. Let's say the land is valued at $15k, while the improvements are valued at $235k. As an alternative to fair market value (at the time of purchase), tax assessments can be used for property values. Now we can figure out the proportionate value of the land and the improvements: $15k/$250k = 6%, leaving the improvements at 94%.
Determine Basis of Structure: Using the ratio from step 2, we can determine the depreciable basis of the investment: $270k x .94 = $253,800. $253,800 is the amount we can depreciate. In the scenario that we don't include the $20k of acquisition expenses to increase basis, our depreciable basis would just be the $235k attributable to the original value of improvements.
As I noted in Part I of this series, there are also certain costs and expenses incurred during the ownership of a real estate asset that can be added to, or deducted from, your Cost Basis which results in the Adjusted Basis for purposes of determining depreciation and capital gains/losses. In the next article in this series, we'll explore some of the common items that are incorporated in determining Adjusted Basis.
For more information on basis and adjusted basis, refer to Publication 551 and the Form 1040, Schedule D Instructions, Capital Gains and Losses from the IRS.
This material is for general information and educational purposes only. Information is based on data gathered from what we believe are reliable sources. It is not guaranteed as to accuracy, does not purport to be complete and is not intended to be used as a primary basis for investment decisions.
Playing
This material is not intended to provide, and should not be relied on for, tax, legal or accounting advice. You should consult your own tax, legal and accounting advisors before engaging in any transaction.
Hypothetical example(s) are for illustrative purposes only and are not intended to represent the past or future performance of any specific investment.