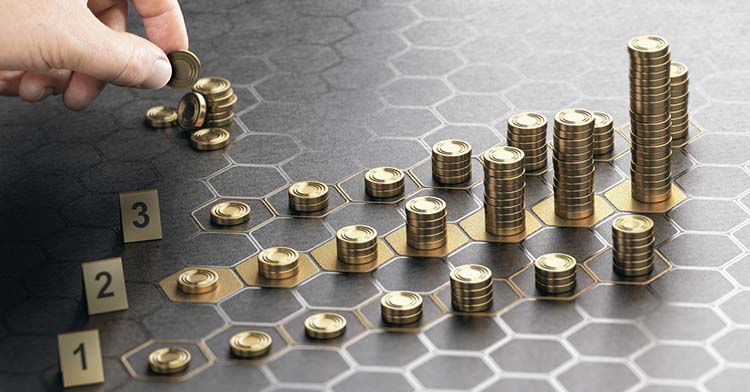 Retirement comes with a host of things to consider, the least of which is whether you should take up pickleball.
For many seniors, making their money last is an overarching concern. There are a handful of risk factors that could jeopardize your retirement nest egg, including inflation, market volatility, how long you live, how much you spend, and the state of your health as you journey into your Golden Years.
Let's take a closer look at how each of these risk factors can affect your retirement funds and create speed bumps in your roadmap to financial security through retirement.
5 Risk Factors of Retirement
Here are five main risk factors associated with retirement:
Longevity. According to the National Center for Health Statistics, the average life expectancy for Americans in 2021 was 76.1 years.1 Women are expected to live slightly longer, 79.1 years.
Truth is, many of us will live longer than that – which raises the possibility of outliving your retirement savings. Delaying the age at which you start drawing Social Security – from 70 instead of 62 – will increase your payments to 132 percent of your monthly benefit amount. You'll enjoy the extra strength of those higher payments if you do end up reaching your 80s and 90s. Investing in a lifetime income annuity is another way to earmark income for use in future years.
Market Volatility and Market Risk. Market risk is a real concern for seniors who may lack the time to recover from bear runs in public equities markets. Market volatility can affect your direct investments, as well as dilute the strength of your 401(k) and similar types of retirement plan accounts.
Your tolerance for risk and investment horizon will largely determine investment strategies in retirement. Creating a balanced portfolio for retirement often requires strategic rebalancing and reallocation of investment capital in an attempt to manage risk. As you get older, you begin to lose the luxury of time to ride out extended economic downturns and may find that more conservative investment strategies are better suited to your retirement years.
Inflation. Rising inflation has dominated headlines throughout 2022, and for good reason – inflation rates are at their highest levels in more than 40 years.
Inflation is a real threat to the financial security of retirees because it erodes the value of their money at a time when many are on fixed incomes. Inflation can be particularly unkind to the bond sector since it reduces the purchasing power of your coupon payments.
Methods to potentially manage inflation risk in retirement include adjusting your portfolio to move capital away from long-term bonds, purchasing Treasury Inflation-Protected Securities (TIPS) and allocating capital to alternative investments that may provide a hedge against rising inflation.
Overspending. Overspending risk can derail a lifetime of hard work and saving. Adhering to a budget is crucial to making your retirement dollars last throughout your lifetime.
A certified financial planner can help match your debt obligations against your retirement income and create a financial plan for your retirement years. There also are a number of formulas you can use to calculate how much money you'll need in retirement. It can be difficult to calculate "safe" retirement spending, however, because there are so many ambiguities that can affect your spending. Healthcare spending, for example, is a major unknown for many retirees.
Healthcare Expenses. Healthcare expenses are perhaps the most significant risk factor to your financial security in retirement. When you leave the workplace, you typically lose access to employer-sponsored healthcare and must turn to COBRA, private insurance, federally sponsored Affordable Care Act marketplace plans, and Medicare to insure yourself and your family members.
Total healthcare costs in retirement can exceed $662,000 – and rising inflation will only push this number higher.2 Calculating for the high cost of healthcare is an integral aspect of retirement planning and can help mitigate the risk these costs pose to your financial security.
Putting it all Together
Planning for these risk factors long before you retire can help mitigate their impact on your retirement dollars. Financial advisors and estate planners are well-versed in the risk factors that threaten the financial health of retirees and likely can create strategies that may be used to manage those risks.
This material is for general information and educational purposes only. Information is based on data gathered from what we believe are reliable sources. It is not guaranteed as to accuracy, does not purport to be complete and is not intended to be used as a primary basis for investment decisions. It should also not be construed as advice meeting the particular investment needs of any investor.
Realized does not provide tax or legal advice. This material is not a substitute for seeking the advice of a qualified professional for your individual situation.