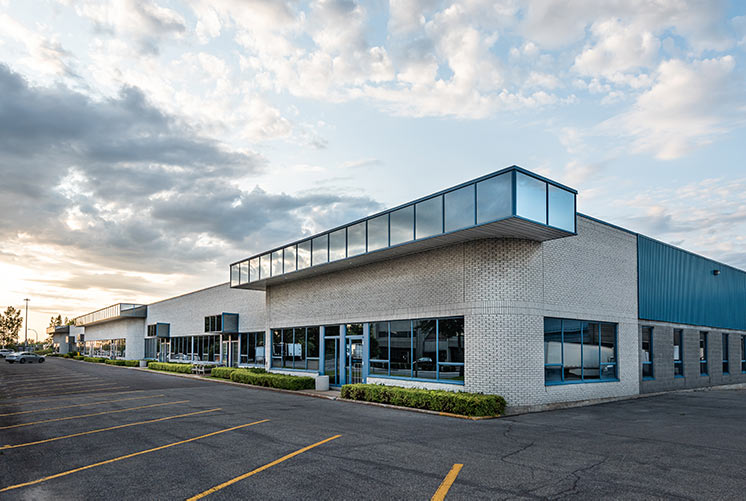 With a Triple Net Lease—sometimes referred to as "NNN"—the tenant assumes responsibility for all costs of the property, in addition to paying the rent. The tenant pays the utilities, real estate taxes, building insurance, and maintenance. What the property owner remains liable for are structural issues, and of course, the mortgage.
For the tenant, the advantage is lower base rent. If the tenant is a single occupant, it gains the certainty of controlling occupancy expenses without needing to own real estate (which is why this lease is popular in sale/leaseback arrangements). In a multi-tenant site, the tenants have the advantage of sharing the costs with others.


What counts as a structural issue?
This question can become a point of contention, so its's best if the parties address it in the lease. Since the lease wording would determine the responsible party if they had to litigate a conflict, don't rely on the "Triple Net" nomenclature. Spell it out in the lease language. Usually, a structural concern includes a capital expenditure over a specified amount, and this would consist of items like roof repair and replacement of an HVAC system. It could also incorporate necessary repairs to exterior walls and significant repairs to plumbing.


What is a typical NNN leased property?
One hallmark of a triple net lease is length, with the majority set for terms over ten and as high as twenty years. Industrial real estate is often leased with the triple net lease, including traditional warehouse properties and contemporary "flex spaces." Flex spaces are frequently large, single-story, open floor plan buildings with high ceilings, ample parking, and available loading docks. They are popular with companies that may need to scale up and down and evolve their internal uses frequently. An example is a research and development firm with both laboratory and office needs, which may allocate more space to one or the other service as conditions change.
Startups and data centers also appreciate the pliability offered by the flex space properties, along with accommodation of their need for reinforced or raised floors. Manufacturing companies are another common tenant in the NNN properties, occupying huge buildings up to hundreds of thousands of square feet.
However, retail properties, including single-tenant companies such as Walgreen's and AutoZone and multi-tenant malls, are also candidates for the triple net lease. In the case of a multi-tenant facility, the lease will be between the owner and the property manager, not the individual retail outlets.


Who will pay?
If an NNN lease is not specific about the division of repair costs, conflicts may arise. The tenant may want to include a cap on the expenses it is liable for in a new lease, or detail which systems it will or won't have to pay for. Another option is for both parties to agree to inspect the property before signing a lease and determine potential issues that may arise during the lease term, assigning responsibility in advance.
If a tenant does not make repairs to the property in a true Triple Net arrangement, the landlord may end up facing deferred problems at the end of the lease term. Avoiding that possibility is another good reason for including a detailed maintenance and repair agreement in the lease.


This material is for general information and educational purposes only. Information is based on data gathered from what we believe are reliable sources. It is not guaranteed as to accuracy, does not purport to be complete and is not intended to be used as a primary basis for investment decisions.