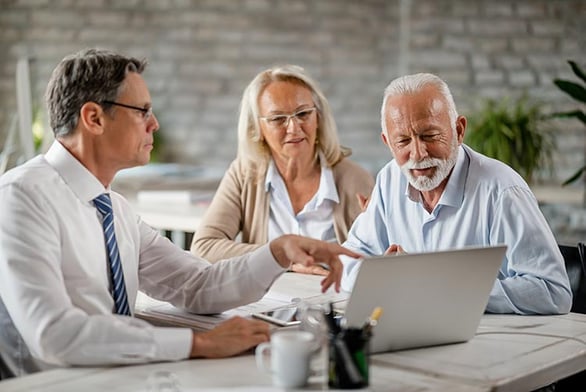 If you're looking for a way to buy a piece of property with another person or people but don't want to go to the trouble of forming an LLC, you can consider a Tenant-in-Common (TIC) structure.


What is a Tenant-in-Common?
A TIC structure allows two or more (up to 35) people to own a piece of real estate, residential or commercial, simultaneously. A TIC is a way for different parties to own separate interests in a piece of property and is established via a deed or a will.


The Timeline of Tenants-in-Common
TICs were first established under the Law Property Act of 1925 and were initially meant to make buying, selling, and transferring property from one person to another easier. In the early 2000s, the IRS created guidelines that made the TIC ownership structure eligible for a 1031 Exchange.


Why Use Tenants-in-Common?
An individual may not be able to afford to purchase a property alone, so buying it with a family member, friend, or other investors through a TIC structure is a way to afford to make the buy. When the down payment, monthly payments, and maintenance costs are divided, the cost is more manageable.
A group may also have the ability to borrow more money if one or more investors has a higher income or level of assets than the other or others. A person may also establish a TIC to will property to multiple beneficiaries. And a TIC allows for the co-ownership of a property without having to establish a formal business partnership.

What If One Tenant Wants To Sell?
If one tenant wants to sell their share, they are free to do so without the input of the other tenants. Once sold, the new owner would become a co-tenant. Similarly, when a tenant dies, their share is left to the beneficiary designated and that beneficiary becomes the new co-tenant.
Advantages of a Tenant-in-Common Structure
A TIC can be created or modified at any time.
A share in a TIC can be mortgaged.
Tenants can own unequal percentages of the property.
TICs can change when one tenant sells or wills their share.
All tenants benefit when a property's value appreciates.
Disadvantages of a Tenant-in-Common Structure
If a tenant stops paying their share of the mortgage or other expenses, the others are responsible for the defaulting tenant's share of the costs.
A TIC offers fewer protections than an LLC or LLP would.
Co-tenants have no say in what another does with their share.
Any tenant can file a partition action. This asks the court to divide the property into different sections or lots. This process means the court orders the sale of the property even if the other tenants do not want to sell their shares.

Is a Tenant-in-Common Structure Right For You?
A TIC can be a great way to get on the property ladder for less money and with little experience owning property or to diversify your investments. A TIC structure is also a convenient way for investors to avoid capital gains from a property sale with a 1031 Exchange.
This material is for general information and educational purposes only. Information is based on data gathered from what we believe are reliable sources. It is not guaranteed as to accuracy, does not purport to be complete and is not intended to be used as a primary basis for investment decisions. It should also not be construed as advice meeting the particular investment needs of any investor. Realized does not provide tax or legal advice. This material is not a substitute for seeking the advice of a qualified professional for your individual situation. TIC properties may employ professional asset and property management, so while TIC co-owners vote on major issues, they do not have direct say over day-to-day property management situations. Like any investment in real estate, if a TIC property unexpectedly loses tenants or sustains substantial damage, there is potential for suspension of cash flow distributions.