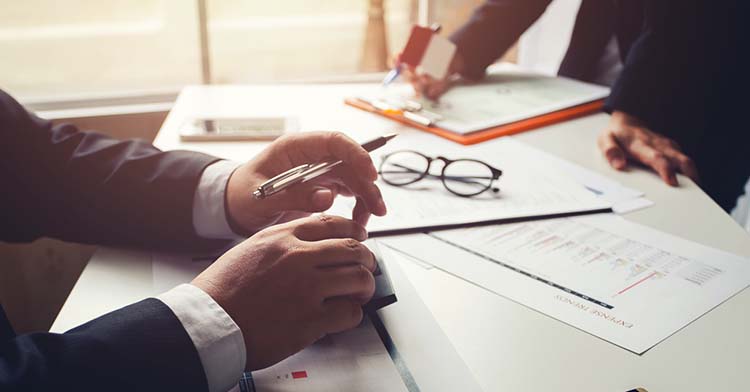 Building an investment portfolio involves crafting a strategy for deciding where to invest funds. Often, investors choose asset types and then select specific targets within those categories. For example, if you prefer a traditional 60/40 allocation, you would direct approximately sixty percent of your investment funds to equities and the remaining forty percent to bonds or other conservative instruments. Within those two asset categories, the investor can choose from large and small-cap stocks, domestic or international companies, industry, company age, dividend-paying or reinvesting, and more. In the bond portion, there are plenty of options as well.


Alternative Allocation Methods
The fundamental idea behind the 60/40 allocation is that the sixty percent of the portfolio invested in stocks will increase in value over the long term. In contrast, the forty percent invested in bonds seeks to provide a stable cushion in case the stocks lose value. But depending on the investor's risk appetite, this allocation may be too aggressive or not bold enough. In either case, it's a broad stroke approach, and further detail can personalize the holdings.


How Does a Risk Allocation Approach Work?
Risk allocation investing seeks to focus on where current risks are, with the goal of positioning your portfolio to withstand market volatility. This approach examines the risk of each asset class in the portfolio instead of the percentage of the portfolio that is invested in each asset class. So, depending on your risk-tolerance, lower-risk asset classes might receive a higher allocation, and higher-risk asset classes could receive a smaller allotment.
Further, each piece of a risk-allocated portfolio may have a different role to play. For example, some selections might be intended to increase returns, while others are designed to reduce volatility. That sounds similar to the traditional 60/40 allocation, but the strategy is executed on a more granular level, using individual asset classes and making choices that are targeted for specific goals. For example, the portfolio could include small-cap versus large-cap, foreign currency, and bonds in addition to internationally based corporations, acceptance of lack of liquidity in some portfolio elements, and other aspects that require close management by a skilled financial advisor.


Use an Allocation That Is Comfortable for You
For any investor, choosing an approach to risk management should be personal, to the extent that, after all, this is your money. You are the one that ultimately determines how much risk you are willing to take based on how aggressive your earnings goals are in combination with how much you are ready to risk losing. Ensure that the advisor you have provides you with all the information you need to understand the exposure and the potential. Remember to revisit your risk appetite and tolerance periodically since your goals will change over time, and your approach will likely need to adjust accordingly.


This material is for general information and educational purposes only. Information is based on data gathered from what we believe are reliable sources. It is not guaranteed as to accuracy, does not purport to be complete and is not intended to be used as a primary basis for investment decisions. Realized does not provide tax or legal advice. This material is not a substitute for seeking the advice of a qualified professional for your individual situation. Diversification does not guarantee a profit or protect against a loss in a declining market. It is a method used to help manage investment risk.