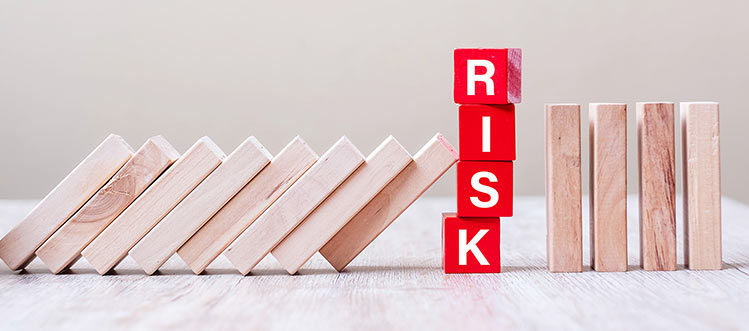 Before investing in real estate, investors typically evaluate the property — which is a process that determines the economic value of an investment — and more accurate valuations can help investors make better decisions. When looking at cost, replacement cost is a common part of property valuation and investors look at this to determine whether the property is under or overvalued. Even with proper property valuation, there are many risks associated with investing in real estate.


Understanding Replacement Cost
Replacement cost is the amount of money a business or investor would need to spend to replace an essential asset — such as real estate property — plus lost rental income at the current market prices. Replacement costs can also change due to fluctuations in the market value of elements used to rebuild or repurchase the asset, as well as the expenses involved in preparing the property for use.
For example, if a commercial property suffers damage, the replacement cost would be the pre-damaged condition of the property. However, the replacement cost isn't set in stone and is not required to be a duplicate of the original asset.
The rule of thumb is to be a buyer of real estate when prices fall below replacement cost and a builder of real estate when prices rise above replacement cost.

How To Determine The Replacement Cost Of Real Property
When figuring out replacement cost, you need to consider the property's asset class, location, and sub-market in that specific location. Businesses often use the net present value (NPV), which is used to examine the future cash inflows and outflows to make a purchase decision. A discount rate is also used to estimate the minimum rate of return of the property.
In addition to the NPV method, many investors try to determine construction costs:
Hard costs - site, building, parking
Soft costs - third-party consultants, permits, and fees
Contingency costs - unforeseen events
Fees - developer, construction, profit
Marketing and leasing costs
Financing costs
Once cost per square foot is estimated, replacement cost is calculated by multiplying this figure with total square footage.
Using the discount rate, the cash flows are adjusted to their present values and the investor then determines the difference between the present values of cash inflows and outflows. A positive difference means a potentially profitable investment and a negative difference means outflows exceed inflows.
Once the asset is purchased, the useful life is determined and the investor depreciates the asset's cost over its useful life. It can get complex, which is why it's always advised to consult the experts.


Replacement Cost Risk
Investors must also consider the replacement cost risk when evaluating property investments. In markets where there's strong demand for commercial real estate, leasing rates can increase — but only up to a certain point. Newer buildings with comparable rents may draw more renters, meaning an older property would need updating or a complete rebuild so that the investment can remain viable.
Before making an investment decision, investors should analyze the market to determine whether the demand for commercial real estate property is strong enough to bring new development. If it is, owners of older properties risk having to make property improvements to remain competitive.
To understand and evaluate the risk, investors must determine the replacement cost of the property, which depends on the market and asset class. This can get complicated, and investors must seek help from a qualified professional when determining the replacement cost risk of a real estate investment.


This material is for general information and educational purposes only. Information is based on data gathered from what we believe are reliable sources. It is not guaranteed as to accuracy, does not purport to be complete and is not intended to be used as a primary basis for investment decisions. Realized does not provide tax or legal advice. This material is not a substitute for seeking the advice of a qualified professional for your individual situation. All real estate investments have the potential to lose value during the life of the investment. All financed real estate investments have the potential for foreclosure.