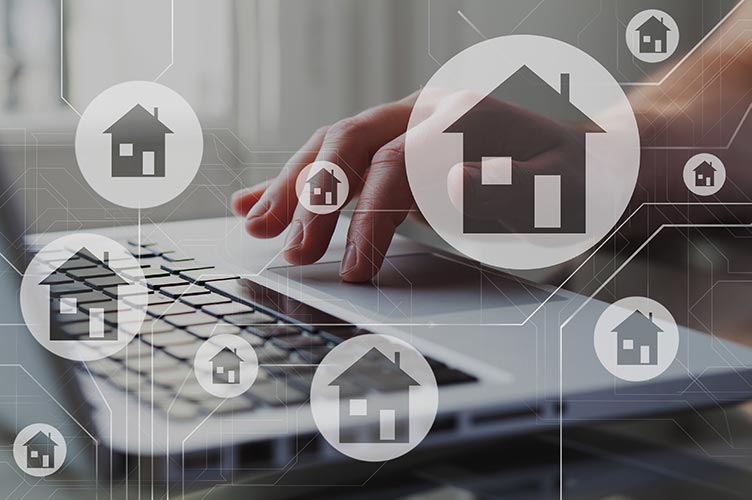 Unsophisticated investors are all too often married to the stock widgets on their iPhones. Their mood can be determined by the red (negative) or green (positive) updates that dictate the performance of their investment portfolios.
Sophisticated investors, however, know there are much better ways to monitor and manage their portfolio's overall performance. Savvy investors employ the science of portfolio management to help them achieve their long-term investment goals. They aren't worried about the day-to-day swings that show up on stock market apps, nor are they glued to the ticker scrolling across the screen on CNBC or Fox Business because they have built diverse portfolios comprised of assets that move independently of each other.
Let's take a close look at the concept of portfolio management and how real estate investors can use it as an overarching tool to help provide balance in their investment portfolios.


How to Use Portfolio Management to Create a Diversified Investment Portfolio
When making important investment decisions, wealthy investors often engage portfolio managers to help them and gauge an asset's strengths and weaknesses and weigh those factors against the investment's potential for return and exposure to risk.
By applying these principles across a wide spectrum of different investment opportunities and asset classes, portfolio managers can create diversified portfolios that maximize the potential for return on investments that fall within the investor's appetite for risk. It's a delicate balancing act that often requires some trade-offs -- lower expected returns for less exposure to market volatility, for instance.
You don't have to hire an investment manager to achieve this balance with your portfolio. Understanding the key aspects of portfolio management can help retail investors diversify and rebalance their portfolios in an attempt to provide steady returns with investments that meet their own personal risk profiles.
Asset allocation is one of the most important aspects of portfolio management. Even if investments seem like home runs -- take the huge gains seen in Bitcoin and Ethereum, for instance -- prudent investors look at the whole pie rather than any one slice. Alternative investments such as cryptocurrencies can have a place in a balanced portfolio, but only if your other investments are able to provide a buffer against the wild swings in value we've seen from those assets.
Investors also may have to rebalance their portfolios to achieve greater balance or create new opportunities for growth. If you are heavily invested in stocks, you might consider rebalancing your investments to include a broader range of securities in an attempt to provide a safeguard against the possible erosion of your investment capital. Examples include distributing investments across a mix of large-cap value stocks, small-cap growth stocks, and bonds to provide potential safety from changing market dynamics.
By choosing a range of investments that move independently of each other and allocating your investment funds to diversified assets that aren't traditionally correlated, you can craft a more weatherproof portfolio that is better positioned to withstand regional or national economic pressures and market fluctuations over a longer investment horizon.


How Investing in Alternatives such as Real Estate Lends Itself to Portfolio Management
A truly diversified portfolio also includes alternative assets that are disassociated with market performance altogether.
Physical assets such as real estate can be important to balance out portfolios that are heavily weighted with stocks since real property is uncorrelated to cyclical market downturns. There are many ways to include real estate in your investment portfolio, from purchasing a duplex or single-family rental property to purchasing shares of a REIT or fractional interests in a Delaware Statutory Trust.
While you can consider shares in a REIT, those shares don't come with the potential benefits of direct property ownership, such as favorable tax treatment. They also move with broader market performance since they are closely tied to interest rates rather than the underlying real property assets held within the REIT.
Investors can purchase fractional interests in a Delaware Statutory Trust to provide true inter-asset allocation. DST investors can purchase interests in a host of different property types, including:
Student housing
Self storage
Industrial
Medical office
Multi family
These diversified physical investment interests can help offset negative swings in your stock portfolio, as well as achieve greater balance in your overall portfolio.


The Bottom Line
Portfolio management can strengthen the strategic alignment of asset allocation by focusing investment resources on diversified assets that meet your investment objectives and risk profile.
There's no set formula for portfolio management, though. Asset allocation is affected by factors such as investor age, investment horizon, risk tolerance, and many more. Individual investors will use a range of approaches and strategies to manage their portfolios depending on those considerations. These are the sophisticated strategies used by accredited investors and professional money managers, but retail investors also can employ them to create increased balance and better manage risk within their own portfolios.


This material is for general information and educational purposes only. Information is based on data gathered from what we believe are reliable sources. It is not guaranteed as to accuracy, does not purport to be complete and is not intended to be used as a primary basis for investment decisions. It should also not be construed as advice meeting the particular investment needs of any investor. Consult with your tax advisor regarding your individual circumstances.