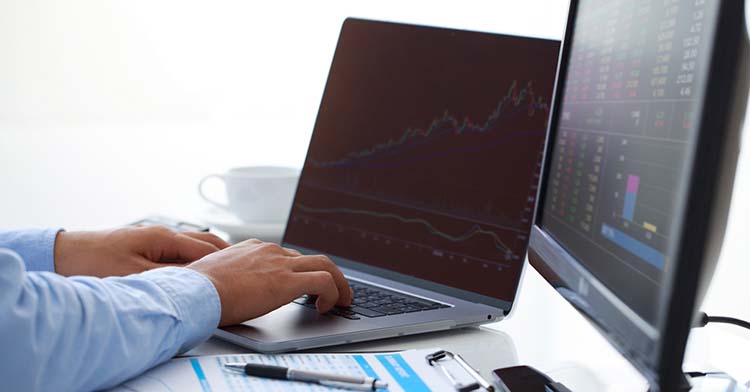 Whether you are applying for funds to buy an investment property or considering tenants for a rental property you own, understanding default risk is an essential part of the process. Default risk is a concept that lenders and landlords use when determining whether to lend money or sign a contract with renters.
A high default risk indicates a borrower or tenant may not follow through on their financial obligation, while a low risk means they are likely a good candidate as a borrower or renter. Familiarize yourself with the concept of default risk and how it can affect your ability to invest and make decisions as a rental property owner.


What Is Default Risk?
Default risk is a probability measurement that helps investors gauge the risk of lending money to an individual. In most cases, a lender assesses this risk by running various checks, such as pulling the borrower's credit history report and FICO credit score.
If a lender determines that a loan comes with a high default risk, they may reject the application or give them funds at a high interest rate.
In real estate, default risk can refer to a financial institution's risk to lend money to an investor. For example, if you apply for a mortgage to buy a rental property, the lender will run a credit check to assess the risk of lending you the funds.
The term can also apply to landlord-tenant relationships. If you own a real estate investment property that you collect rent on, you take on the default risk regarding tenants' monthly rental payment obligation. To assess the default risk for tenants, you may run a standard credit score and history check, but you may also perform a background or rental history check.


How Default Risk Affects Your Real Estate Investment Strategy
The concept of default risk affects your real estate investment strategy. It affects how you secure funds to obtain your investment property and manage your property if you use it to generate a passive income as a rental property.


Investing in a Property
As you grow your wealth by investing in real estate properties, you need to minimize your default risk to lenders to obtain funds. We believe one way to accomplish this is to work with a financial advisor. Your advisor can help you create a wealth-building strategy that involves paying off existing debt, restructuring or reinvesting existing investments, and pursuing growth of your portfolio with new acquisitions.
These assets can serve as collateral to help you continue to build your investment portfolio. You can begin to consider strategies like a 1031 exchange.


Owning a Rental Property
If you own a rental property, understanding default risk can help you choose high-quality tenants who typically pay rent on time and follow the rules in the rental contract.
Consider using the five C's of credit, character, capacity, capital, collateral, and conditions to assess the default risk of potential tenants. To help protect your investment, perform a background check, pull their rental history, and evaluate their credit before signing a rental contract.
This material is for general information and educational purposes only. Information is based on data gathered from what we believe are reliable sources. It is not guaranteed as to accuracy, does not purport to be complete and is not intended to be used as a primary basis for investment decisions. It should also not be construed as advice meeting the particular investment needs of any investor. Realized does not provide tax or legal advice. This material is not a substitute for seeking the advice of a qualified professional for your individual situation. Programs that depend on tenants for their revenue may suffer adverse consequences as a result of any financial difficulties, bankruptcy or insolvency of their tenants. Costs associated with a 1031 transaction may impact investor's returns and may outweigh the tax benefits. An unfavorable tax ruling may cancel deferral of capital gains and result in immediate tax liabilities. All real estate investments have the potential to lose value during the life of the investment. All financed real estate investments have the potential for foreclosure.