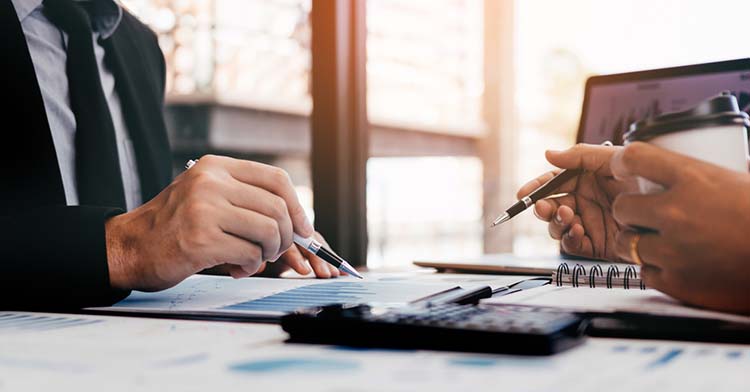 A common law trust is a financial agreement by which a person or entity transfers ownership of assets to another person or entity through the creation of a trust deed. A common law trust is often simply referred to as trust and it is a private contract two parties to help grow the assets of the trust.
What makes common law trust unique is that it allows the trustee to have the legal title to assets while the beneficiaries of the trust enjoy the assets. This is a great legal structure for families and individuals with a sizable amount of assets.
Trusts are very common in wealthy families and institutions. It's a vehicle for generational wealth as the trust is led by a trustee that makes smart investments on behalf of the trust. There are different types of trust structures and each one has its own specific advantages and disadvantages.


Purpose of a Common Law Trust
When conducting business, entrepreneurs can protect themselves through the use of mediums like LLCs, S Corporations and similar legal structures. A trust is a legal structure that allows a trustee to act on behalf of the beneficiaries. Through the trust, a family or individual can use the legal benefits that come with trusts to maintain and grow assets. This is generally safer than giving an asset to a family member because they may be subject to legal risks like lawsuits and divorce.
Other uses of trusts include:
Privacy: Legal documents like wills are often public. A trust helps give individuals and families a layer of privacy for protection.
Taxes: Trusts have different tax rates and consequences in comparison to individuals and businesses. Some savvy individuals and corporations opt to use trusts in certain areas of financial planning
Providing for special needs: Trusts are a great legal vehicle for families with special needs children and adults. Disabled children and adults may be disqualified from receiving government assistance, so a trust helps set aside assets for a beneficiary with special needs.


Types of Trusts
Living: A living trust is a trust that allows an individual to use and protect their assets during their lifetime. The individual can appoint a trustee that will manage the trust after their death.
Testamentary: Also known as a will trust, a testamentary trust is a trust that indicates how an individual's assets will be distributed after their death.
Revocable: A revocable trust is a trust that can be altered or canceled by the individual who created the trust. Revocable trusts are commonly used to avoid probate court, which can be time consuming and expensive.
Irrevocable: An irrevocable trust is a trust that cannot be altered by the individual who created the trust.
Funded: A funded trust is a trust that has assets put in by the creator of the trust. These assets can include cash, stocks, bonds and more.
Unfunded: An unfunded trust is a trust with no assets, it's a trust agreement with no funding.


Realized does not provide tax or legal advice. This material is not a substitute for seeking the advice of a qualified professional for your individual situation. This material is for general information and educational purposes only. Information is based on data gathered from what we believe are reliable sources. It is not guaranteed as to accuracy, does not purport to be complete and is not intended to be used as a primary basis for investment decisions. It should also not be construed as advice meeting the particular investment needs of any investor.