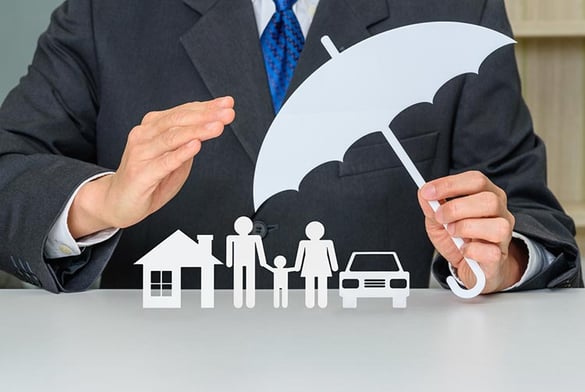 Asset protection is employing strategies meant to protect your wealth from litigation.
If you want an asset protection strategy to be a part of your financial plan, it is beneficial to do it before a problem arises. It's usually difficult, or even illegal, to implement once a legal situation comes up.

Who Might Benefit from Asset Protection?
Determining your risk is one step in determining if you need an asset protection plan. Determining risk can help you choose which strategies are best suited to your situation. Some common situations where asset protection might be important include:
High liability professions like physicians, lawyers, real estate investors, and financial advisors.
An individual with a high net worth.
A person who plans to inherit significant wealth.
Negative equity in a property that is mortgaged.
To protect the financial viability of a business.
An individual or business with an extensive amount of debt.
Almost anyone might benefit from some form of asset protection. The best plan is to meet with an estate or financial planner. They will go through assets to see which are legally attached to you, and plan how to mitigate the legal risk.

Asset Protection Strategies
There are many levels of asset protection, and they depend on risk. Some basic methods include business insurance or umbrella insurance policies, but there are also other options.

Asset Protection Trust
An Asset Protection Trust (APT) takes individual assets and attempts to shield them from creditors. The main type of APT puts assets into an irrevocable trust, which can offer more wealth protection than other types of trusts.
However, the trust manages the assets and only the beneficiaries can modify it. By removing funds from your control and into an irrevocable trust, you potentially lower the impact of legal actions from creditors.

Form a Corporation or Business Entity
Another asset protection strategy is to create a business entity or corporation to hold assets. Some business entities that might be used for asset protection include:
Each of these business entities and corporation structures offer different levels of asset protection. Because asset protection is such an in-depth process that has legal ramifications, it is always best to meet with an advisor to consider options.

This material is for general information and educational purposes only. Information is based on data gathered from what we believe are reliable sources. It is not guaranteed as to accuracy, does not purport to be complete and is not intended to be used as a primary basis for investment decisions.
Realized does not provide tax or legal advice. This material is not a substitute for seeking the advice of a qualified professional for your individual situation.