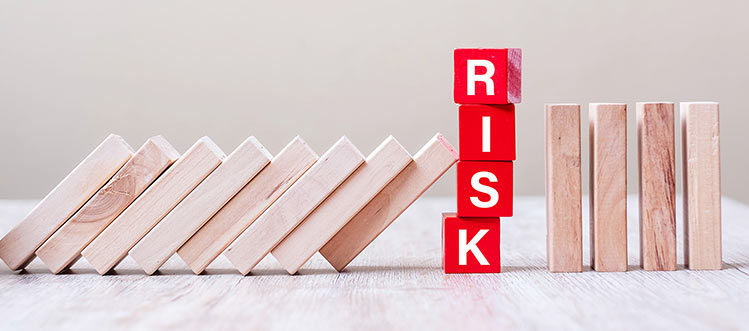 Asset-level risk analyzes risk associated with a specific property. This analysis isn't just about the property and its investment structure. Asset-level risk also involves the surrounding properties and various local economic trends. No analysis is complete without factoring in general market risk as well. In this article, we'll go over in detail what asset-level risk is and the type of analysis needed to help quantify and identify risk at this level.


Asset-Level Risk Defined
Whether your analysis starts at the macro or micro level, the ultimate goal is to determine if a particular property has potential. At Realized, we perform both macro (top-down) and micro (bottom-up) analysis. This "Top-Down-Bottom-Up" research model is used to identify potential Delaware Statutory Trust (DST) investment opportunities.
Property-specific risk analyzes tenants to get an idea of their creditworthiness and potential for successfully completing their lease. Based on tenant type, some questions to ask include:
Multifamily:
What is the average tenant household income, and what is the income to rent ratio?
Where do residents work?
Commercial:
How are the tenant financials?
Do the tenants have investment-grade credit?
What are the property's historical sales?
What is the lease structure & remaining term?
Are the leases guaranteed? By who?
For residential properties (i.e., multifamily), lease audit reports provide a wealth of useful data. These reports are not generally available, but if requested, the sponsor can provide them. Using a lease audit report, an investor can gain insight into the likelihood of rent increases, tenant staying power, and the property's potential exposure to industry or employer concentrations.


Components
When analyzing the potential of a property, one of the leading factors to consider is location. That will come as no surprise to experienced real estate investors. However, location is a very loaded term. Different investors will have different ways of analyzing location.
Realized uses the Commercial Location Score (CLS), which Moody's Analytics provides. The CLS is made up of six key factors:
Economic Prosperity — Measure of wealth and economic activity using the relationship between household incomes and business payroll expenses.
Business Vitality — Measure of the business environment and how competitive the business landscape is compared to its surroundings.
Amenities — Measure of locational amenities relative to the property type.
Examples include restaurants, museums, and parks: calculated based on the count and variety of amenities in a specific area.
Transportation — Measure of accessibility to transportation, in particular, highways and subways.
Safety — Measure of safety in a particular area calculated by a weighted score based on the number of violent and property crimes.
Spatial Demand — Measure of demand for properties based on transaction value and vacancy rates.
As you can see from the above list, the CLS provides a useful checklist for analyzing a property. You may already have a framework in place for asset-specific analysis. Adding the above list to your analysis can be a great compliment.


Impact of Market Risk
Even the best asset-level analysis will have to include macro-level trends at some point. In January 2020, if you were analyzing local properties, how much did a potential pandemic factor into your projections? Probably very few people had any idea that things would play out as they did.
No projection is 100% accurate. That's why they are projections. However, The more time spent analyzing properties and the larger macro components that can influence them; the more likely the projection is to resemble reality.


This material is for general information and educational purposes only. Information is based on data gathered from what we believe are reliable sources. It is not guaranteed as to accuracy, does not purport to be complete and is not intended to be used as a primary basis for investment decisions. It should also not be construed as advice meeting the particular investment needs of any investor.