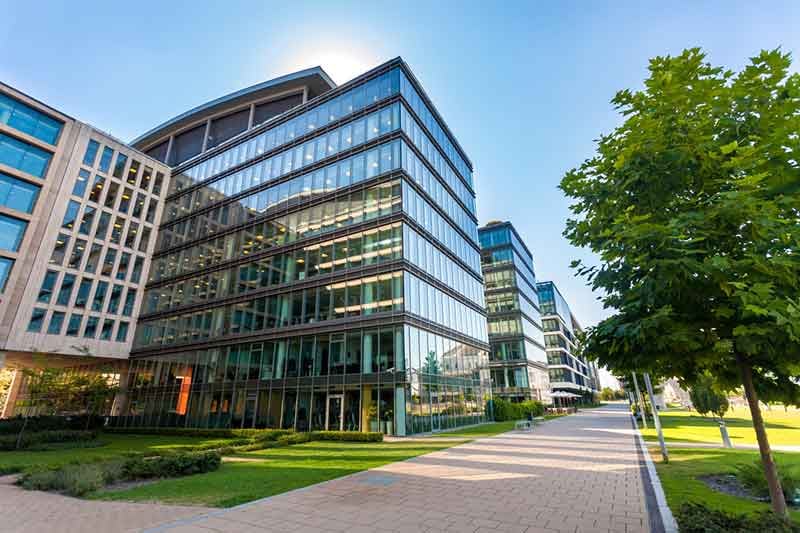 Real estate investment trusts, also referred to as REITs, provide an opportunity for real estate investors to diversify their portfolio while pursuing truly passive income. Within the world of REITs, there are several subcategories, which allows investors to further diversify their portfolios while investing in some real estate types that they may not otherwise have access to. As an investor, understanding all of the options available to you is important.
The type of REITs that you consider is largely dependent on your personal investment strategy and the amount of funds that you have on hand. Fortunately, with so many different types of REITs available for investors, you can almost always find one that suits your needs.
What Are REITs?
Some REITs focus only on one type of property, such as residential or commercial spaces, while others are diversified REITs that allow investors to invest in multiple property types with a single investment.
When you invest in a REIT, you aren't investing in a particular property type. In more "traditional" or direct real estate investments, you would either purchase a property yourself and then try to generate a profit off of it, or you would go in with other owners to purchase a property and then split the profits. As an owner, you are still responsible for the acquisition, management, and eventual liquidation of the property. In a REIT, all of those responsibilities are handled by its management.
Instead of investing in a singular property, REITs allow you to invest in the trust that operates the property, in the same way that you would invest in a publicly traded company on the New York Stock Exchange. These REITs, which offer ownership stakes as shares, then seek to disperse the dividends among investors at regularly scheduled intervals. Besides dividends, investors can potentially benefit from price appreciation when they invest in a REIT.
As mentioned earlier, there are multiple types of REITs available. In fact, you can find virtually every type of property offered by a REIT including office REITs.


What Does an Office REIT Look Like?
Office REITs can be attractive to investors, primarily because they not only offer passive income potential, but they can also offer consistent income potential due to their long-term lease (i.e., 10 years) structure.
Once you have found an office REIT that meets your personal investment requirements, you can purchase shares in the trust. Again, you're not purchasing an ownership stake in the property itself, so you aren't responsible for finding tenants, collecting rents, or any of the other responsibilities of property ownership. Instead, you're purchasing a share of the company that is purchasing and operating the office space.
Office REITs may own any type of office space, ranging from a skyscraper to a single office building. When these spaces are rented out to tenants or even sold to a new company, any profits are then dispersed among shareholders, based on the number of shares that they've purchased.
Office REITs strive to provide a source of consistent, passive income. There will always be businesses looking for a space to do business, which is a large part of the reason for the popularity of office REITs. If you are looking for a way to add commercial real estate to your personal portfolio, office REITs may be an option for you.

This material is for general information and educational purposes only. Information is based on data gathered from what we believe are reliable sources. It is not guaranteed as to accuracy, does not purport to be complete and is not intended to be used as a primary basis for investment decisions. It should also not be construed as advice meeting the particular investment needs of any investor. There is no guarantee that companies that can issue dividends will declare, continue to pay, or increase dividends. Diversification does not guarantee a profit or protect against a loss in a declining market. It is a method used to help manage investment risk. A REIT is a security that sells like a stock on the major exchanges and invests in real estate directly, either through properties or mortgages. REITs receive special tax considerations and typically offer investors high yields, as well as a highly liquid method of investing in real estate. There are risks associated with these types of investments and include but are not limited to the following: Typically no secondary market exists for the security listed above. Potential difficulty discerning between routine interest payments and principal repayment. Redemption price of a REIT may be worth more or less than the original price paid. Value of the shares in the trust will fluctuate with the portfolio of underlying real estate. Involves risks such as refinancing in the real estate industry, interest rates, availability of mortgage funds, operating expenses, cost of insurance, lease terminations, potential economic and regulatory changes. This is neither an offer to sell nor a solicitation or an offer to buy the securities described herein. The offering is made only by the Prospectus.