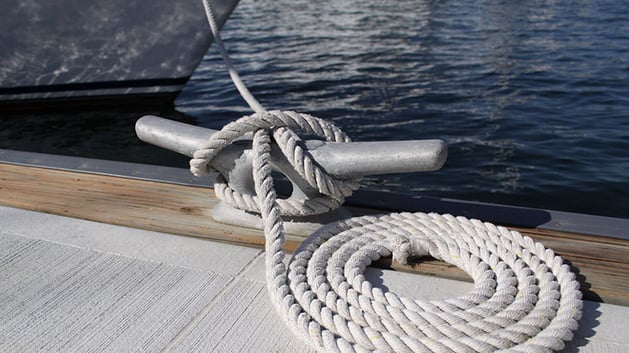 In my post on the "Limitations of a DST in a 1031 Exchange", I talked about a certain structural issue of the Delaware Statutory Trust (DST) that can cause some investors concern. The issue at hand is the passive nature of the Trustee and the inability of the Trust to perform certain functions that are allowed under other investment vehicles, such as partnership.

Obviously, as an investor you hope your investment turns out as planned. But in the event something goes wrong, it's important to know that you can take actions "to right the ship". Rest assured: DSTs have a safety net, and it's known as the "Springing LLC".

For 1031 exchange compliance purposes, DSTs are structured as a passive vehicle for holding real estate, which means that minimal powers are afforded to the Trustee (you can learn more about that here). In order to counter this issue, DSTs typically contain a conversion feature in their operating agreement. If the Trustee believes that the DST is in danger of losing the property due to structural restrictions, the DST may convert into a Limited Liability Company (LLC) with pre-­agreed-­upon terms.

The "Springing LLC" contains the same protections as the DST, but does not prohibit raising additional equity, renegotiating existing debt, obtaining new financing, or entering into new leases. In addition, it provides that the Trustee will become the manager of the LLC. The operating agreement of the Springing LLC is created prior to the close of the DST in order to eliminate any ambiguity as to the rights and procedures after the change is made.

Once a DST is converted to an LLC, it will be treated as a partnership for federal income tax purposes. Investors will not be able to do a 1031 exchange if the LLC sells the asset. However, there are no prohibitions against the LLC converting back to a DST after making any necessary adjustments or modifications. In the worst case scenario, investors may lose their tax-­deferral benefits upon sale, but at least there is the ability to protect the investment through restructuring, raising new capital, or executing new leases.

While this may seem overwhelming, keep in mind that the DST structure was created to give tax benefits to real estate investors. A few quirks in the structure are just a small inconvenience compared to numerous benefits.
At Realized, we understand all of the complications that may arise while executing a 1031 exchange, and stand ready to assist you with any questions you may have.