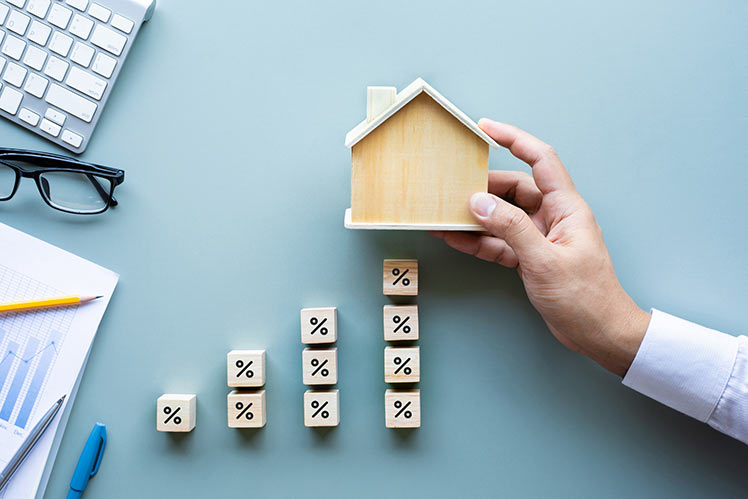 Real estate is an investment with broad appeal and multiple options for participation. Investors can choose to buy properties directly and manage them personally or acquire a portfolio of assets and delegate the day-to-day management to someone else. Alternatively, you can choose to invest indirectly through asset-backed securities or other vehicles.
One such tool is a property investment fund, which may also be referred to as a private equity real estate fund. These funds are composed of equity and debt investments in various properties. The strategy may be low to high risk, but typically this should be considered a long-term investment.


Eschewing Hands-On Management
Private real estate funds offer a means of investing in real estate without actively managing property. Investors contribute to a fund, and the equity is then used to purchase real estate assets and manage them. The investors do not have to qualify for financing individually, but they do need to contribute a set amount upfront. Often the initial contribution is significant, and additional infusions may be part of the contractual obligation. Each agreement is unique, including the time of lock-up (which is the term during which the investor can't liquidate.)


Choose The Fund Wisely
As with many investments, the success of a property investment fund may be impacted by the diligence and expertise of the fund managers as well as by market forces. It's advisable to examine the qualifications of the fund sponsor as you would a trust manager or a personal financial advisor.
Further, review the contract specifics for transparency of fees and other costs. No one wants to be surprised by an overloaded cost structure weighing down potential rewards. Also, consider the potential tax benefits, which might include deductions and depreciation.
Every fund, like other investments, will have potential risks and benefits, and the consideration of those is up to the individual investor. The asset class, location, fund's sponsor risk, and other characteristics of the investment targets included in the property investment fund will influence the risks and rewards available to the participants.


Property Investment Fund Versus REIT
A Real Estate Investment Trust (aka REIT) is a trust or other structured entity that invests in income-producing real estate. REITs have the advantage of being pass-through companies, which means that (as long as the REIT meets the requirements) it doesn't pay federal income tax at the corporate level. Instead, the investors pay income tax on the dividends they receive from the REIT. In addition to real property, some REITs invest in related assets, like debt.
While a publicly-traded REIT is considered a liquid investment (since it can commonly be sold when desired), a private or non-traded REIT is more challenging to dispose of. If you are looking at the REIT option for liquidity (compared to the property investment fund), you may want to consider that distinction.


1. A REIT is a security that sells like a stock on the major exchanges and invests in real estate directly, either through properties or mortgages. REITs receive special tax considerations and typically offer investors high yields, as well as a highly liquid method of investing in real estate. There are risks associated with these types of investments and include but are not limited to the following: Typically no secondary market exists for the security listed above. Potential difficulty discerning between routine interest payments and principal repayment. Redemption price of a REIT may be worth more or less than the original price paid. Value of the shares in the trust will fluctuate with the portfolio of underlying real estate. Involves risks such as refinancing in the real estate industry, interest rates, availability of mortgage funds, operating expenses, cost of insurance, lease terminations, potential economic and regulatory changes. This is neither an offer to sell nor a solicitation or an offer to buy the securities described herein. The offering is made only by the Prospectus.


This material is for general information and educational purposes only. Information is based on data gathered from what we believe are reliable sources. It is not guaranteed as to accuracy, does not purport to be complete and is not intended to be used as a primary basis for investment decisions.