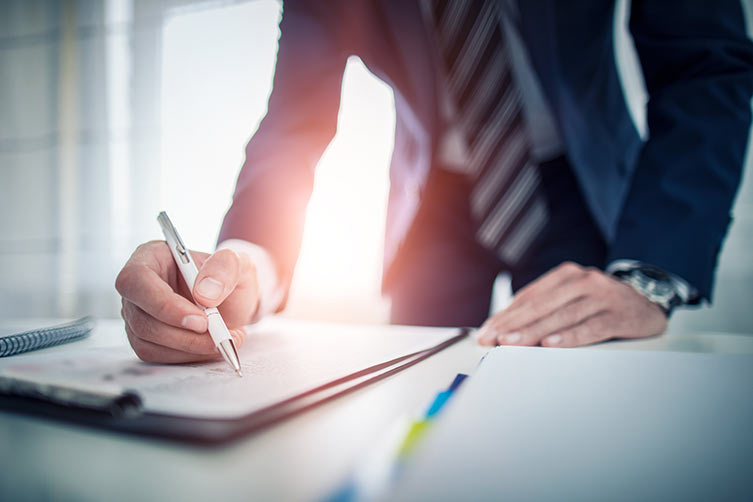 When investing in most private funds, you will receive a document called a private placement memorandum or PPM (also called an offering memorandum or offering document). This is a critical document to look over and should be made available to you with other closing documents. It is similar to a prospectus for mutual funds. The PPM discloses information about the investment and is meant to provide enough data for investors to make an informed investment decision. After reviewing the PPM, you should be able to decide if the investment is a good fit.
All DSTs (Delaware Statutory Trusts) come with a PPM. You can and should view the PPM for any DST before signing papers or exchanging funds. While a PPM usually comes with a set of closing documents, you don't have to go that far for a thorough evaluation of a fund you're considering. Other informational documents about the fund should be made available on the fund's website or through a request. Once you are serious about investing in the fund, a thorough read-through of the PPM is necessary.
A PPM is different from a business plan. Unlike a business plan, the PPM is a disclosure document. In the PPM, you'll find:
Information about the company or entity that is issuing the securities
The terms of the offering
Use of proceeds
Description and rights of securities offered
Risks associated with investment
Procedures for investing
A PPM is a required legal document for private securities, which a private fund is. The SEC requires entities issuing private securities to also provide a PPM. A PPM doesn't cost anything for investors to request.


Realized And PPM Stress Testing
At Realized, we stress test all of our DST PPMs. This means we do a thorough evaluation to help ensure that any DST listed in our marketplace meets all of our quality specifications. Our evaluation includes a review of assumptions for targeted return and risk that the sponsor is making. We then match those assumptions against third-party data. We believe this type of analysis allows us to offer quality investments to our clients.


Our Research Methodology
Below is a partial list of the different methods involved with our research methodology.
Top-Down-Bottom-Up Model — our analysis takes a hybrid approach that involves both top-down and bottom-up research. This allows us to come at the investment from two different angles, providing a more thorough analysis.
Securities Review — securities that we're considering go through several layers of due diligence before they are published in the Realized Marketplace. We first check that the sponsor's strategy is sound. Then we perform more analysis on the strategy, then pass it to our Due Diligence Committee, and finally on to our broker-dealer for a final check.
Sponsor Checklist — finding experienced, knowledgeable sponsors with great track records is an essential part of our process. We have a 13 step checklist that every sponsor must pass through before they are approved and become part of our DST pool of sponsors.
Risk Assessments — our risk assessment includes analysis of the market cycle, geographic risk (macro and micro), property-specific risk, and structural risk, to name a few. Risk assessment is a very large area and one where we spend most of our time in the analysis of potential properties.
Liquidity — access to liquidity when investing in private real estate funds, including DSTs, is generally problematic for investing. However, Realized has a few solutions for DST liquidity. These include "cash outs" and 1031 into REIT strategies. There is also the Realized Secondary Market, which provides an option for exiting a DST ahead of schedule.
PPMs provide full disclosure about private securities and what investors need to know about a security to make an informed investment decision. Of course, working with your financial team is also critical before making any final decision about a private investment.


This material is for general information and educational purposes only. Information is based on data gathered from what we believe are reliable sources. It is not guaranteed as to accuracy, does not purport to be complete and is not intended to be used as a primary basis for investment decisions.
No public market currently exists and one may never exist. DST programs are speculative and suitable only for Accredited Investors who do not anticipate a need for liquidity or can afford to lose their entire investment.
The actual amount and timing of distributions paid by programs is not guaranteed and may vary. There is no guarantee that investors will receive distributions or a return of their capital. These programs can give no assurance that it will be able to pay or maintain distributions, or that distributions will increase over time.