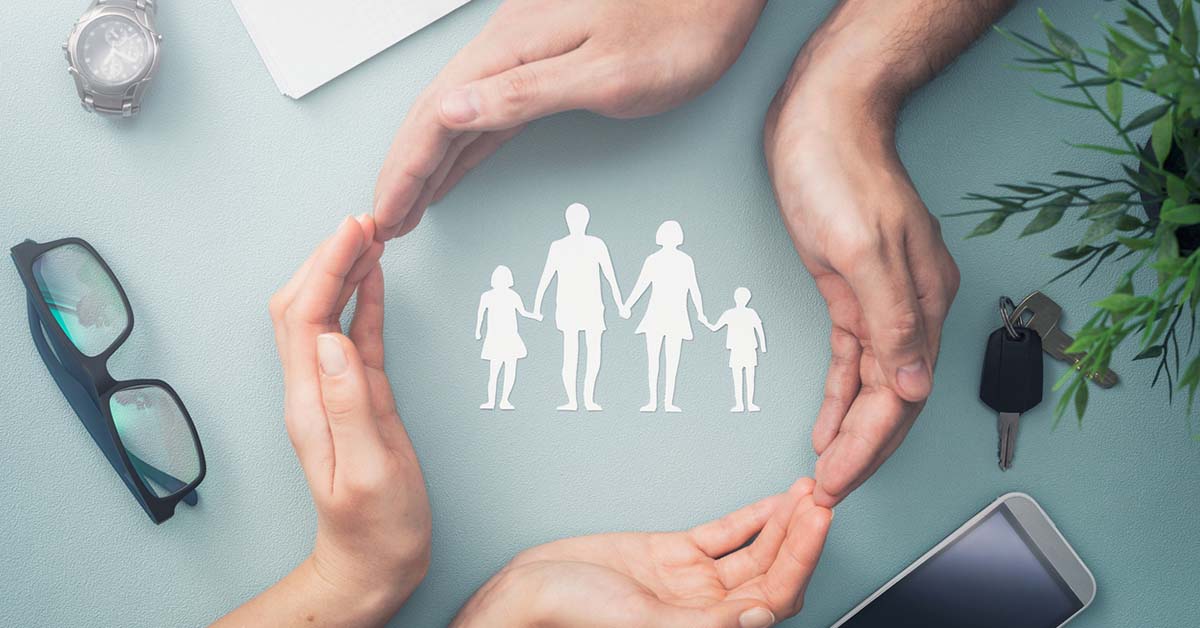 Life insurance can serve many purposes.
Life insurance provides a financial payout, known as a death benefit, to your chosen beneficiary that can lead to a more secure financial future, supplement existing income, cover funeral expenses, pay off debt, and provide financial protection for your family after you pass.
Types of life insurance policies vary, but they all have one thing in common: a beneficiary. In this article we'll look at the definition of a life insurance beneficiary and the importance of naming both primary and contingent beneficiaries on any life insurance policies you have.

Designate Who Receives Your Life Insurance Policy Benefit By Naming a Beneficiary
Naming a beneficiary is one of the most important decisions you can make when you take out a life insurance policy. A beneficiary is the person or entity that will receive your death benefit when you die.
Beneficiaries fall into one of two categories:
Primary–This is the first person in line to receive your benefit. It's usually your spouse or a close family member, such as a child, brother, or sister. Your policy provider may allow you to choose multiple primary beneficiaries who will share your death benefit equally or on a basis of your choosing.
Contingent–This is a secondary beneficiary that's next in line if the primary beneficiary also passes or declines to accept the death benefit of your life insurance policy.
Your life insurance policy provider also may allow you to designate a final beneficiary in the event something happens to the primary and contingent beneficiaries.
You don't have to automatically name your spouse as a primary or contingent beneficiary, either – beneficiaries can be anyone you desire to name; however, if you live in one of the nine community-property states, your life insurance policy benefit automatically goes to your spouse regardless of who you named as beneficiary since they are considered co-owners of all financial assets.
If you choose a minor to be the primary beneficiary of your life insurance policy, that child will need to have a guardian appointed to oversee the death benefit until they reach the age of majority.

How to Choose a Primary Beneficiary
Many people purchase life insurance policies because they want to provide financial protection for a specific family member, such as a spouse, domestic partner, child, or elderly parent. There's no stipulation that you have to name a blood relative, though. You can designate a close friend, favorite niece or nephew, or even your favorite charity – the choice is yours.
Naming a beneficiary is obviously an important aspect of purchasing a life insurance policy. If you are having difficulty selecting primary and contingent beneficiaries, consider the following:
Who needs the money the most? If your immediate relatives are financially secure, you might opt for beneficiaries outside of your direct lineage or offspring.
Age. Minors well below the age of 18 won't be able to receive full death benefit payouts until they reach the age of majority.
State laws. As mentioned above, the laws of community property states – Arizona, California, Idaho, Louisiana, Nevada, New Mexico, Texas, Washington, and Wisconsin – supersede the beneficiary named in your policy.
You can always change your beneficiaries. Life circumstances change. Most policy issuers allow policyholders to update beneficiaries.

The Bottom Line
Selecting primary and contingent beneficiaries for your life insurance policies helps ensure the people you want to protect financially are left with your death benefits. It's also prudent to examine your policies every five years or so to ensure the named beneficiaries still are applicable to your current life situation.
This material is for general information and educational purposes only. Information is based on data gathered from what we believe are reliable sources. It is not guaranteed as to accuracy, does not purport to be complete and is not intended to be used as a primary basis for investment decisions. It should also not be construed as advice meeting the particular investment needs of any investor. Realized does not provide tax or legal advice. This material is not a substitute for seeking the advice of a qualified professional for your individual situation.