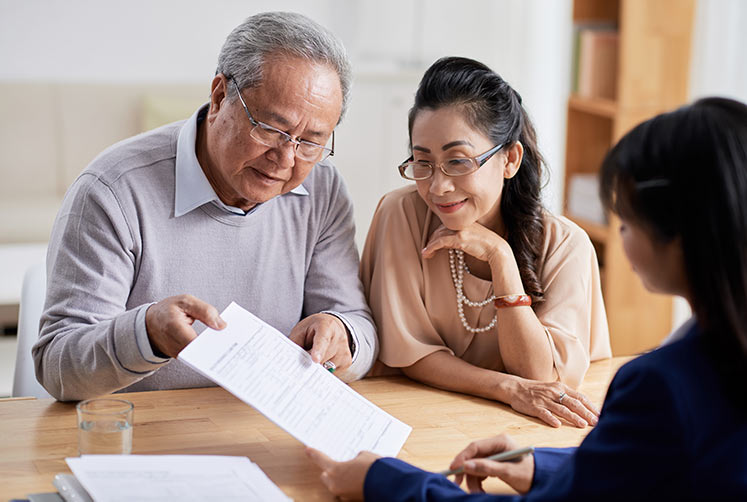 A DST certificate of cancellation is a normal process of dissolving a DST. This is not something DST investors need to worry about. The sponsor or management will take care of the dissolution mechanics. But as a DST investor, it is still worth knowing what goes on when a DST is dissolved, which we'll find in this article.


Perpetual Entities
Like an LLC, a DST is a perpetual entity, as stated in section 3808(a) of the DST Act. Meaning it can continue as an entity indefinitely unless otherwise explicitly formed. To terminate the entity, action must be taken, such as the dissolution of the entity.
Both an LLC and DST are legal rather than financial entities. Certain state filings must occur to ensure the dissolution of the entity. An LLC can be dissolved through stated events in its agreement, voting by members, or entry of a decree of judicial dissolution under section 18-802 of the LLC Act. The dissolution of a DST is different from that of an LLC.


Certificate Of Cancellation
Unless otherwise specified by its governing instrument, dissolution of a DST requires filing a certificate of cancellation per section 3810(d). The certificate of cancellation is filed with the office of the Secretary of State. Section 3810(d) does outline additional methods for dissolution.
Section 3810(g)(2) of the DST Act allows the appointment of a person to take care of any unfinished business of the DST, such as paying off debts and taking charge of properties. This person may take power to prosecute and defend as the DST. These conditions can continue until the Court of Chancery sees that all business has been appropriately completed.
If you want to cancel the certificate of trust, the entity must file a certificate of cancellation. The certificate of trust is canceled upon the completion of winding up and liquidation once the certificate of cancellation is filed. The certificate of trust is the document that forms the statutory trust.


What Does Dissolution Mean For DST Investors?
What happens to DST investors once a trust is dissolved? This will depend on the sponsor. Most DSTs terminate once all of their properties have been sold. This is the terminal event for investors in which their principal is returned. In this case, the trust certificate is canceled, and the trust is not recycled to the next sponsor (since there is no longer a trust).
DSTs have a defined exit strategy, which means cash or an UPREIT. These are features not available to Tenants In Common (TIC). A cash exit strategy is the one previously described — the DST sells its properties and basically liquidates, returning principal to investors.
An UPREIT exists as another exit strategy. An UPREIT or 721 exchange are both terms used to describe a 1031 exchange into a REIT. When this happens, an investor's interest in the DST is converted into REIT shares, which is when the 721 exchange occurs. The REIT already controls the DST. After some time, the REIT will purchase shares owned by the DST. The DST may then dissolve.
This material is for general information and educational purposes only. Information is based on data gathered from what we believe are reliable sources. It is not guaranteed as to accuracy, does not purport to be complete and is not intended to be used as a primary basis for investment decisions.