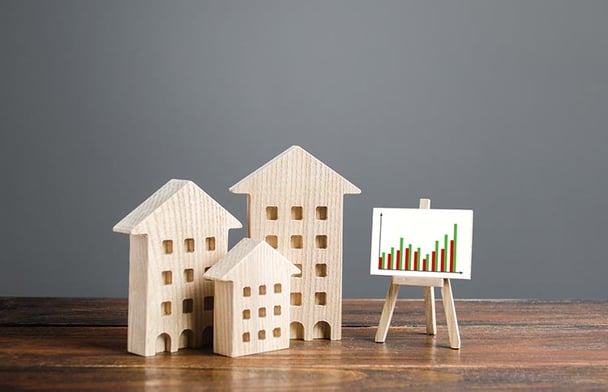 Real estate investments come in many categories, including sectors like retail, office, healthcare, and hospitality, and asset class, including A, B, C, and even D. What determines a property's class may include age, location, amenities, finishes, and rent.


Grading System
Class A Properties are newer (typically less than ten years old), well-placed, have ample amenities onsite or nearby, and have high-quality finishes and above-market asking rent. For the investor, these properties generally boast low vacancy rates and steady cash flow.
A Class A property can also be old, even vintage, if fully renovated and upgraded per current standards. In fact, a "classic" building that has modern amenities may deliver cachet that new construction can't match.
A Class B Property is not much different. However, it will be older than a class A, possibly in a slightly less attractive neighborhood, but still with a good appearance and acceptable amenities. Class B property will appeal to tenants looking for lower rent, and owners will be attracted by the lower cost to purchase.
Class C Properties are more than 30 years old and generally need significant repairs and upgrades. These assets attract investors because they can be obtained for less initial investment and, with some repair and remodeling, can be sold for a profit.


What Amenities Do the Tenants Expect in a Class A building?
The age and location are important for determining a building's class, but so are the amenities. For example, in a Class A residential building, tenants may expect not just the usual pools, spa, fitness center, and tennis courts, but underground parking, a concierge, doggy daycare, media rooms, rooftop terraces, business centers, climbing walls, and even bowling lanes.
If the property is an urban office building, the requisite amenities could include valet parking, a fitness center, restaurants, retail stores, daycare facilities, concierge service, and high-tech systems. On the other hand, if the office property is in a suburban location, you may find barbecue areas and ponds, bike storage, game rooms, and oversized water features.

Moving Up and Down
New construction is typically Class A. It makes sense economically. Investors and tenants want new construction and are willing to pay more for it, initially. Properties can stay in the class for as long as ten years without significant investment—assuming they have a great location. If occupancy remains high, per-unit maintenance and upkeep stay low, and cash flow can be positive. But even the most upscale property eventually ages out of the Class A category and becomes a B—still a solid asset, but more affordable.
On the other hand, a Class C apartment complex can move in the opposite direction. Suppose an investor acquires a Class C property and spruces it up. Perhaps the owner adds some amenities like a pool and clubhouse, upgrades the finishes, and installs a concierge service. The property may move into the B category, which can increase the rent rate as well as the occupancy.

This material is for general information and educational purposes only. Information is based on data gathered from what we believe are reliable sources. It is not guaranteed as to accuracy, does not purport to be complete and is not intended to be used as a primary basis for investment decisions. All real estate investments have the potential to lose value during the life of the investment. All financed real estate investments have the potential for foreclosure.