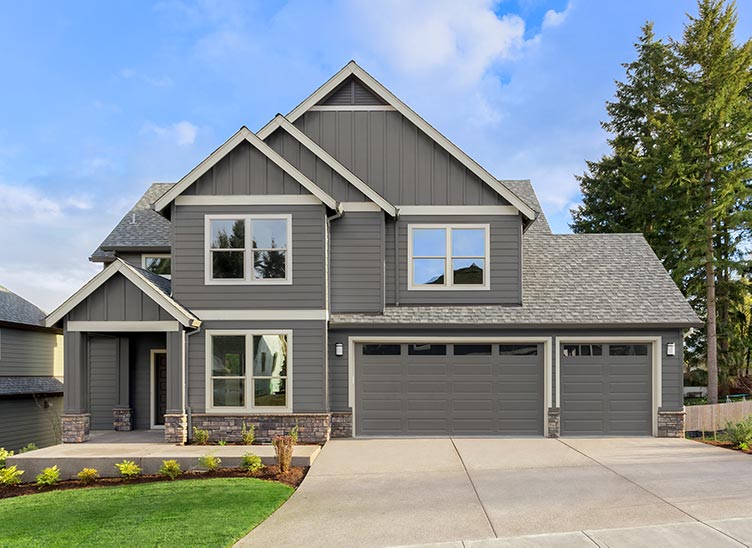 There are three generally recognized forms of concurrent estates (which is defined as an estate in which each owner owns a share of the property): tenancy in common, joint tenancy, and tenancy by the entirety. In a joint tenancy, each owner has an undivided interest in the property and inherits the part of an owner who dies. Tenancy by the entirety (recognized in about half of states) is similar to joint tenancy in that the tenants have an undivided interest and right of survivorship. The significant difference is that this tenancy is only available to spouses, and it allows spouses to hold property as a legal unit.
With a tenancy in common, the shares may be of unequal size, and there is no right of survivorship. Each owner can transfer their portion to others as gifts, sales, or bequests. If owners control different sized shares of the property, all owners still have the right to occupy all of the property. Each owner can dispose of their claim as they wish. For example, suppose you and your brother own a vacation home as tenants in common, with each holding a 50% share. If your brother needs to raise cash, he can sell his stake to another investor without your consent. Or, if you have no agreement barring the action, he can rent the home to vacationers. (Participants should agree to working rules before completing any purchase transactions.) He can also borrow against his share, but not yours.
Tenancy in common is often an attractive way for friends or relatives to enter the investment property market. The arrangement is a simple way to share the expenses of down payments, and the structure is flexible. If one group member has a more favorable financial picture than the others, it can boost the ability to borrow. A cohesive group can work together with different levels of ownership and flexibly respond to personal changes. On the downside, all tenants in common share equal responsibility for debts and taxes, and any group member can force a sale of the property.
Unlike a joint tenancy, in which the tenants inherit the shares of any other co-tenant who dies, the owners individually choose their beneficiaries. Upon death, any owner can bequeath his percentage of a tenancy in common property to anyone they choose. One partner in the tenancy can divide his share into portions if he wishes. If one of the tenants in common leaves his interest to someone the others do not know or trust, the cohesive group may splinter. Sometimes disputes arise, and co-tenants no longer agree on the best direction for a property's use or improvement. In such situations, it may be best for the tenants in common to voluntarily decide to partition the property or sell it.
The owners should set out the method of handling any restrictions on the use, sale, or other disposition of the TIC in the agreement. The owners can administer a small tenancy in common, but a management company might oversee it if the organization is complex. If the co-owners want to retain the right to approve new owners via sale, purchase, or bequest, they should make sure to address that topic in the agreement.

This material is for general information and educational purposes only. Information is based on data gathered from what we believe are reliable sources. It is not guaranteed as to accuracy, does not purport to be complete and is not intended to be used as a primary basis for investment decisions.