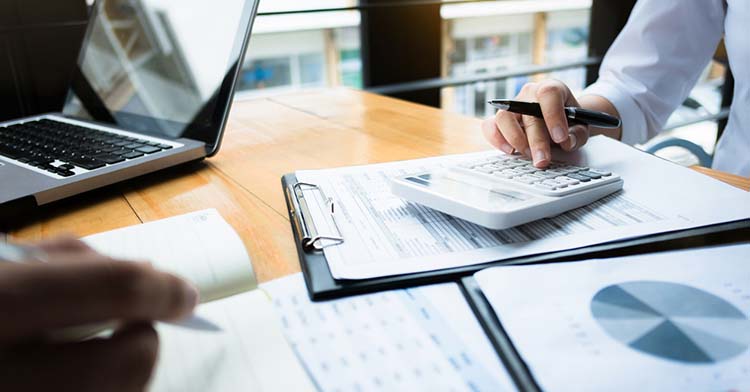 Many important factors must be considered before making informed investment decisions. These include extensive knowledge of a wide range of markets, varying investment opportunities and strategies, as well as patience, conviction, foresight, risk tolerance, and a host of other components that make up the greater whole.
It all can be a little much for any one person, especially investors with little experience in these areas. Private wealth managers help investors – primarily high-net-worth individuals – strategically manage their investment capital.
According to the Bureau of Labor Statistics, there were more than 275,000 private financial advisors working in 2020. These professionals typically have master's degrees in business administration, accounting, or finance, and they have obtained necessary industry certifications. Private wealth managers, meanwhile, often work for large investment firms or banks and also must be registered with the Securities and Exchange Commission.
Let's take a closer look at the role private wealth managers play in the investment landscape.


Duties of Private Wealth Managers
Retail investors may choose to engage the services of a financial advisor to help them prepare for a secure financial future through investment management services, goal planning, and understanding key taxation issues.
High-net-worth individuals (HNWIs) and extremely affluent families, meanwhile, may engage the services of private wealth managers since these professionals take a much deeper and hands-on approach that's tailored to each clients' needs.
Private wealth managers counsel HNWIs on various ways they can distribute their investment capital that takes into account the client's short-, medium- and long-term financial goals. These professionals also can assist clients with estate or trust planning, taxation issues, philanthropy, and understanding complex financial and legal matters that typically fall outside of their clients' areas of expertise.
Private wealth managers often coordinate and work with other professionals, such as accountants or attorneys, to assist with their clients' needs. The wealth manager serves as the quarterback of the advisory team and works through complex issues with each of these professionals to save time for their clients.
Using their financial expertise, wealth managers should be able to accomplish the following:
Identify taxation issues that will impact their clients' investments
Evaluate clients' tolerance for risk and prepare various investment objectives according to risk tolerance and investment horizons
Assist with retirement planning
Recommend portfolio readjustments when necessary
Provide comprehensive portfolio reporting and evaluation services
Discuss taxation deferral and tax reduction strategies
As noted, private wealth management is not for everyone. Financial advisors may work with clients that have between $50,000 and $250,000 of capital to invest. Engaging private wealth management services at one large nationwide brokerage house, however, requires a minimum of $2 million of aggregate capital invested directly as well as a minimum of $10 million of available investable assets. Other large brokerage houses have lower minimum enrollments for their private wealth services, such as $500,000 to $1 million of investable capital. Wealth managers who operate independently, meanwhile, may have entirely different income thresholds for their services.


The Bottom Line
Private wealth managers conduct a deep review of their clients' existing investment portfolio and create different objectives based on risk tolerance, financial goals, and investment strategies. They actively manage clients' portfolios to reduce exposure to risk and taxation while attempting to maximize returns.
High-net-worth individuals considering engaging the services of a private wealth manager should first determine how that person is paid by a flat fee or through commissions, as well as what professional credentials and industry certifications they hold.


This material is for general information and educational purposes only. Information is based on data gathered from what we believe are reliable sources. It is not guaranteed as to accuracy, does not purport to be complete and is not intended to be used as a primary basis for investment decisions. It should also not be construed as advice meeting the particular investment needs of any investor. Realized does not provide tax or legal advice. This material is not a substitute for seeking the advice of a qualified professional for your individual situation. Rebalancing can entail transaction costs and tax consequences that should be considered when determining a rebalancing strategy. Diversification does not guarantee a profit or protect against a loss in a declining market. It is a method used to help manage investment risk.