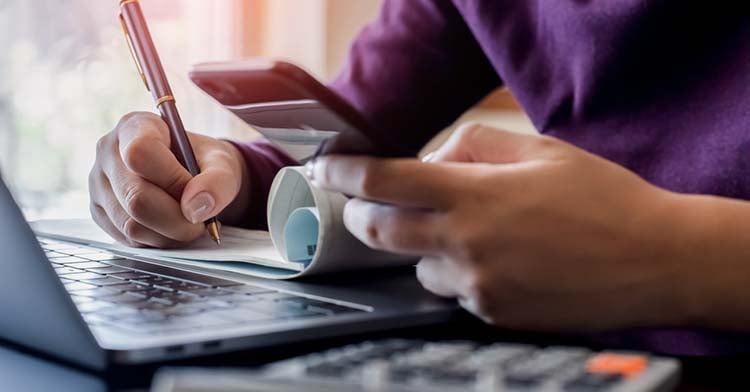 Real estate investors seeking investment properties that offer the potential for fewer managerial duties and lower owner costs often turn to single tenant net leased assets. Single tenant properties are 100 percent occupied by a solo tenant that is responsible for paying all maintenance costs, as well as property taxes and insurance, which can result in fewer ongoing financial responsibilities for the property owner.
Single tenant net leased properties are also known as triple net or NNN leases. Triple net properties aren't without their drawbacks, however. In this article we'll take a closer look at the potential benefits and drawbacks of single tenant net leased properties.


Pros of Single Tenant Net Leases
Individual investors often gravitate toward single tenant net leased assets because they are an extremely passive real estate investment. The tenant takes care of the property's three major expenses – common area maintenance, taxation, and insurance – as part of the lease structure. Lessees also pay for all utilities, as well as any repairs the property might need during the lease term. The property owner, meanwhile, is responsible for covering any additional expenses outside of the lease agreement.
There can be many other potential benefits as well:
Time. Since investors don't have to worry about day-to-day management duties, they have more time to devote to other investments or scour markets for other deals.
Creditworthy tenants. While tenant quality can vary, many single tenant net leased properties are occupied by credit-grade tenants with national footprints and strong balance sheets. These tenants can bring financial stability and help lower the risk of default.
Steady income. Because many NNN leased assets are high-quality national tenants, investors may enjoy long-term passive income.
Equity. A portion of the rent from single tenant net leased assets pays down the mortgage. The property value could decrease, which may result in increased equity for the property owner.
Lease transfer. Real estate changes hands all the time. Triple net leases remain in effect regardless of who owns the building.
Buffer from higher operating expenses. The tenant in a triple net leased asset covers operating expenses. If there's a hike in taxes or insurance, the tenant rather than the owner assumes the additional financial liability.
Increases in rent. Single tenant net leases usually have regular rent increases baked into the lease agreement.
Despite these many potential benefits, there can be some drawbacks to NNN leases.


Cons of Single Tenant Net Leases
Real estate Investors should be aware of these potential downsides of single tenant net leased properties:
Vacancy. If your solo tenant doesn't renew its lease, your property just went from fully occupied to completely vacant. If you find a new tenant, you'll likely have to spend tens of thousands or more on tenant improvements to prepare the property for the new tenant. In such instances, it might be best to work with a commercial property leasing expert to ensure you fully understand your financial obligations and which costs can be passed on to the tenant.
Lower rents. Because the tenant assumes so much of the operating expenses, rents tend to be lower in NNN leases than in other lease structures.
Increased owner liability. Many single tenant net leases are retail or office users that draw heavy foot traffic. If there's a slip accident or similar mishap, the landlord could be sued for liability.
High cost. Larger triple-net leased properties with a reputable national retailer may be out of financial reach for many solo investors.


The Bottom Line
Single tenant net leased properties can offer many potential benefits for real estate investors, including stability, long-term passive income, asset appreciation, and less time spent on daily managerial duties. However, these properties aren't without potential drawbacks as well. Discussing the pros and cons of single tenant net leased assets with an experienced commercial property broker can help you learn more about these investment opportunities.


This material is for general information and educational purposes only. Information is based on data gathered from what we believe are reliable sources. It is not guaranteed as to accuracy, does not purport to be complete and is not intended to be used as a primary basis for investment decisions. It should also not be construed as advice meeting the particular investment needs of any investor. Realized does not provide tax or legal advice. This material is not a substitute for seeking the advice of a qualified professional for your individual situation. Programs that depend on tenants for their revenue may suffer adverse consequences as a result of any financial difficulties, bankruptcy or insolvency of their tenants. All real estate investments have the potential to lose value during the life of the investment.