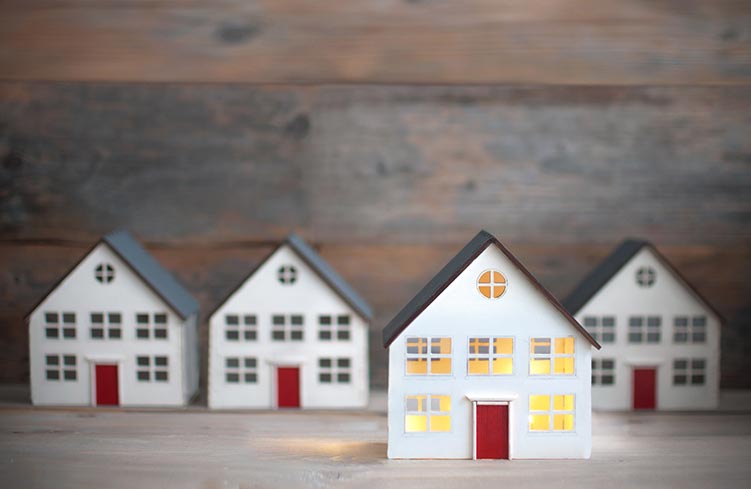 As a real estate investor, you are likely familiar with the difference between direct and indirect real estate investing. A direct property investment means an ownership interest (full or partial) in a real estate asset. To participate in indirect property investment, you would probably buy shares in a public or private investment company, like a real estate investment trust, or REIT.
Indirect investments allow you to pursue the potential benefits of real estate appreciation without committing a significant capital amount to one property, and without tying your assets to a smaller number of entities or exposing yourself to operational liabilities. Investment trusts or funds may provide flexibility if you want or need to sell, unlike real property, which may be challenging to liquidate at certain times. Exposure to shared risks can be managed based on your needs. Because there is a much lower entry point, investors can start smaller, spread their capital among funds, and pursue the potential benefits of property investment with a smaller stake. By law, REITs return 90% of taxable income to their participants, so dividends may be very attractive, particularly in a low interest rate environment*.


What are Other Indirect Investment Alternatives Besides REITs?
In addition to REITs, if you prefer not to go all-in as a direct investor in real estate or opt for both paths, you can choose exchange-traded funds or ETFs focusing on real estate. Similarly, property-centric mutual funds favor real estate holdings but maintain the security and diversity of mutual fund investments.


Advantages of Direct Real Estate Investments
Direct real estate investment offers some possible advantages, including tax benefits, strategic diversification, and potential for capital accrual. Real estate operators and fund managers oftentimes charge upfront fees and disposition fees within indirect investments, which may allow direct investments a greater opportunity for realizing gains from appreciation when a property is sold. Direct investments may also provide losses that can offset income gains in other areas to help manage tax obligations. Depending on your investing style, risk appetite, and goals, both approaches may make sense.
As the property owner, you still shoulder the out-of-pocket or operational costs including the maintenance of the property and the costs of renting it. You may think of things like repairs, painting, landscaping, and so forth as the maintenance items. If the property is commercial rather than residential, the direct costs include the utilities, janitorial, and other operating expenses that you pay as the owner. The costs of renting it (for residential property) include finding and qualifying tenants: advertising, conducting background and credit checks, and engaging legal assistance for lease agreements. Rental income is designed to provide cash flow, and rental expenses provide tax benefits that indirect investments lack.
One clear advantage to direct investment in property is control. Because indirect investing in real estate dilutes the impact of your decision making on the performance of your stake, some investors prefer direct investments. As the asset owner, you determine the disposition of the property, improvements, rental price and length, and other key determinants of the income stream. But you maintain sole responsibility for the ongoing and occasional costs associated with the property ownership and may surrender the ability to easily liquidate in certain market conditions.


The actual amount and timing of distributions paid by programs is not guaranteed and may vary. There is no guarantee that investors will receive distributions or a return of their capital. These programs can give no assurance that they will be able to pay or maintain distributions, or that distributions will increase over time.
As mentioned, always talk to your investment and tax advisor about specifics, but these ideas may help combine the goals of tax management, philanthropic support, and family wealth protection.This material is for general information and educational purposes only. Information is based on data gathered from what we believe are reliable sources. It is not guaranteed as to accuracy, does not purport to be complete and is not intended to be used as a primary basis for investment decisions.