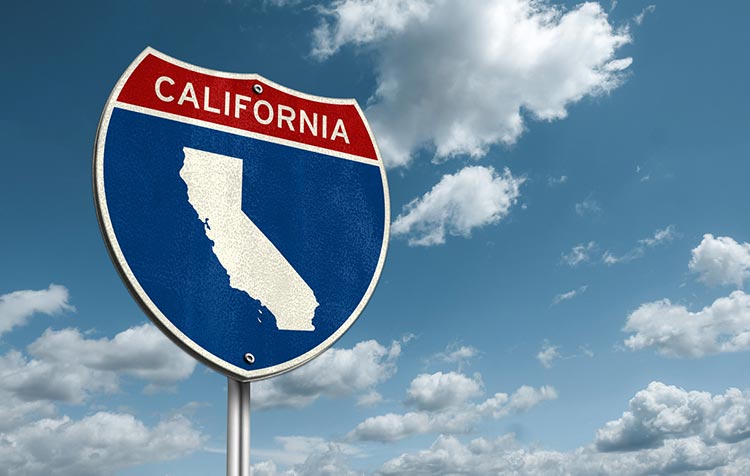 Delaware Statutory Trusts (DSTs) can potentially offer a variety of benefits to investors regardless of where they reside.
Real estate investors in California, however, get an added benefit when they purchase shares of DSTs. This article takes a closer look at some of the pros and cons of investing in Delaware Statutory Trusts, as well as the advantages of investing in a Delaware Statutory Trust in California.

Potential Benefits of Investing in Delaware Statutory Trusts
Delaware Statutory Trusts are passive investment vehicles that formed as separate legal entities in the State of Delaware. They are considered securities under federal law, so ownership of shares of a DST is treated like direct property ownership for tax purposes.
These professionally managed investments span a range of commercial real estate classes, including self-storage, multifamily, industrial, retail, and office. Assets held in DSTs also can be located in different geographical regions, which can provide portfolio diversification to investors. There's no limit to the number of Delaware Statutory Trusts you can invest in, allowing you to craft a truly diverse real estate portfolio with investments spread out among varying asset classes, locations, and DST sponsors. This type of diversity is crucial in helping manage investment risk.
A few additional DST benefits include eligibility for 1031 exchanges¹ and the ability to invest in quality real estate that typically is far too costly for Main Street investors. Some of the drawbacks, meanwhile, include illiquidity, lack of investor control, and inability to raise additional capital once the DST is fully funded during the initial offering period.
Delaware Statutory Trusts are often used in estate planning. And that brings us back to how DSTs can be useful for investors based in or conducting business in California.

DSTs and California Investors
In a previous article we weighed the pros and cons of DSTs versus Series LLCs. Each ownership structure can prove potentially beneficial to investors, but California investors who form LLCs must pay the state's $800 per month franchise tax.² A nearly $10,000 annual tax burden can significantly erode your investment potential for profit.
Delaware Statutory Trusts, on the other hand, are viewed as estate planning tools by the Golden State and are not subject to this tax. DSTs can provide many of the same investor benefits as limited liability companies, including individual liability protection from any debt or financial obligations incurred by assets held within the trust, pass-through income, and distributions to trust beneficiaries.

The Bottom Line
Delaware statutory trusts can provide several advantages to California-based investors, such as the potential for recurring monthly income, asset appreciation, and 1031 exchange eligibility. DSTs also allow investors to avoid paying the state's monthly business franchise tax of $800, which can quickly chip away any distributions made to beneficiaries by the trust.
Investors in California, as well as DST investors whose trusts have commercial properties located in the state, should discuss the potential benefits and financial implications of this type of investment vehicle with experienced financial and legal professionals.

1. There are material risks associated with investing in DST properties and real estate securities including liquidity, tenant vacancies, general market conditions and competition, lack of operating history, interest rate risks, the risk of new supply coming to market and softening rental rates, general risks of owning/operating commercial and multifamily properties, short term leases associated with multi-family properties, financing risks, potential adverse tax consequences, general economic risks, development risks, long hold periods, and potential loss of the entire investment principal. Past performance is not a guarantee of future results. Potential cash flow, returns and appreciation are not guaranteed. IRC Section 1031 is a complex tax concept; consult your legal or tax professional regarding the specifics of your particular situation. This is not a solicitation or an offer to sell any securities. DST 1031 properties are only available to accredited investors (typically have a $1 million net worth excluding primary residence or $200,000 income individually/$300,000 jointly of the last three years) and accredited entities only. If you are unsure if you are an accredited investor and/or an accredited entity please verify with your CPA and Attorney.
2. Limited Liability Company, State of California Franchise Tax Board, https://www.ftb.ca.gov/file/business/types/limited-liability-company/index.html