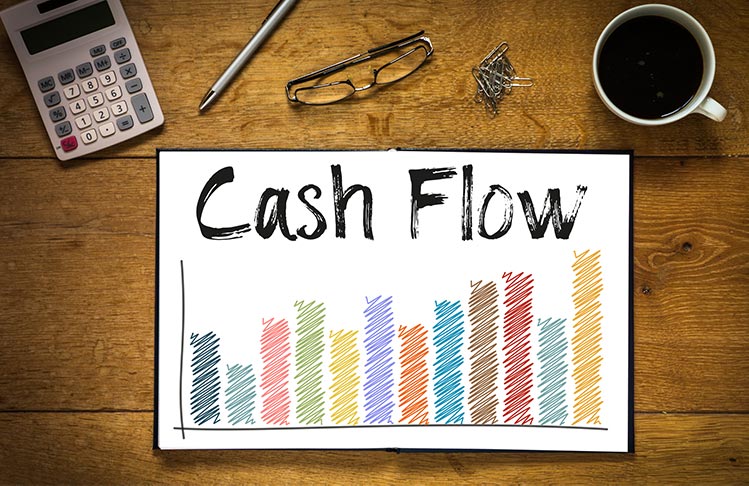 Cash flow is important because it is what ultimately gives you a paycheck. So, it is essential to the health of a business to understand what investing activities are and how they impact cash flow.
Cash flow is a measurement of a business's inflows and outflows of cash. There are three main types of activities that are used to calculate cash flow. They include:
Operating Activities - the inflow and outflow of cash related to the day-to-day operations of a business.
Financing Activities - relates to how a company raises capital and pays it back to investors. For example, dividend cash payments are financing activities.
Investing Activities - the cash made or spent on acquiring or disposing of long-term assets.
Today, we will focus on investing activities and cash flow.
Unlike operating and financing activities, a year with investing activities negatively affecting cash flow isn't always a bad sign. It can simply mean a business is investing in improvements that could increase the value of the company over time.
Negative Cash Flow Investing Activities
Purchases of stocks, securities, or other investments
Purchases of fixed assets like equipment or property
Acquisitions of additional businesses
Paying outstanding loans
Purchases of marketable securities
Here are a few real life example of a negative cash flow investing activity:
Funds spent to improve facilities are negative cash flow. This can include anything from purchasing equipment, or expanding a current building. While these expenses are considered negative cash flow, they can be a sign that a business is flourishing. Most businesses do not spend a lot of money on improvements if they aren't doing well.
When a company purchases stock, it is counted as negative cash flow investing activity. The purchase of marketable securities includes the purchase of stocks, bonds, and securities.
Positive Cash Flow Investing Activities
Proceeds from the sale of other businesses
Sale of fixed assets
Sale of investments like stocks and bonds
Collection of debts owed
Some examples of positive cash flow investing activities include:
A business selling a part of their business, or fixed assets like equipment results in positive cash flow. This can include a manufacturing plant selling equipment or a chain of stores selling one of its locations. The money brought in from these transactions brings cash into the business.
If a business loaned money to another person or business, when they collect on the debt it is positive cash flow.
Keep in mind that there are several items that are not considered investing activities, including interest payments or dividends, financing, and items that are a part of normal business operations.


This material is for general information and educational purposes only. Information is based on data gathered from what we believe are reliable sources. It is not guaranteed as to accuracy, does not purport to be complete and is not intended to be used as a primary basis for investment decisions.