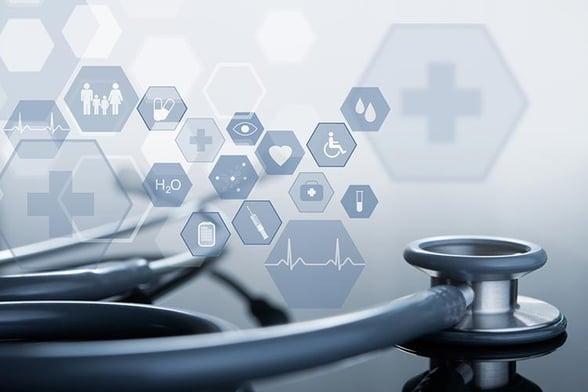 Some investors understand the potential benefits that come with diversifying their portfolios. Whether you're considering publicly traded securities that allow you to own shares of a company listed on the New York Stock Exchange, or you're looking for real estate investment opportunities, diversification can be important.
In addition to diversity, some investors, especially those who are looking at real estate investments, may be looking for the opportunity to earn passive income. Real estate is a unique investment type, as you can be as passive or active in your investment as you'd like. While you can certainly purchase, improve, manage, and liquidate a property on your own, doing so is a time-consuming process, which often leaves investors looking for other options. REITs, which offer investment opportunities in virtually every type of real estate, provide investors with a truly passive opportunity.


What Are REITs?
Real estate investment trusts, also referred to as REITs, are an investment opportunity for investors who want to take a passive approach to their real estate investing. When you invest in a REIT, you aren't actually investing in a particular property. In a REIT, the trust is responsible for identifying properties, purchasing them, managing them, and liquidating them (if doing so is a part of the business plan). Ultimately, the trust owns the subject properties. Investors purchase shares in the trust, which then entitles them to a portion of the profits generated by those properties. According to federal guidelines, REITs are required to distribute 90% of the profits generated to investors. Owning more shares of a REIT entitles you to a larger share of any profits.
Within the world of REITs, there are multiple types of investments. For instance, some REITs specialize in residential properties. These REITs may focus on purchasing single-family homes, apartment complexes, manufactured homes, or other residential properties. In the same vein, some REITs focus on commercial properties, while others are considered diversified REITs and offer a mix of both.
Within the world of commercial REITs, one of the options is healthcare REITs.

What Do Healthcare REITs Look Like?
We believe the biggest reason that healthcare REITs have become a popular choice for investors is found in the fact that the class itself is very diverse. For instance, healthcare REITs include hospitals, primary care offices, research labs, long-term care facilities, and every other type of building in which a healthcare service is offered. For investors seeking asset diversification, an asset class that offers diversification within itself can provide a solution.
When you purchase shares in a healthcare REIT, your funds are used to purchase, improve, or manage the healthcare facilities. In exchange for the use of your funds, you receive a portion of any profits (in the form of dividends) generated by the property as well as can benefit from capital/price appreciation of the REIT. Ultimately, shareholders receive a proportionate percentage of the profits compared to the amount of cash that they put into the trust.
With a rapidly aging population in the United States, the opportunity to invest in independent living communities, nursing homes, medical research facilities, and other healthcare-related real estate can be an attractive investment opportunity. Obviously, the investment choices that you make will largely depend on your own investment strategy and financial goals. However, healthcare REITs may be something to consider.

This material is for general information and educational purposes only. Information is based on data gathered from what we believe are reliable sources. It is not guaranteed as to accuracy, does not purport to be complete and is not intended to be used as a primary basis for investment decisions. It should also not be construed as advice meeting the particular investment needs of any investor. Diversification does not guarantee a profit or protect against a loss in a declining market. It is a method used to help manage investment risk. There is no guarantee that companies that can issue dividends will declare, continue to pay, or increase dividends. A REIT is a security that sells like a stock on the major exchanges and invests in real estate directly, either through properties or mortgages. REITs receive special tax considerations and typically offer investors high yields, as well as a highly liquid method of investing in real estate. There are risks associated with these types of investments and include but are not limited to the following: Typically no secondary market exists for the security listed above. Potential difficulty discerning between routine interest payments and principal repayment. Redemption price of a REIT may be worth more or less than the original price paid. Value of the shares in the trust will fluctuate with the portfolio of underlying real estate. Involves risks such as refinancing in the real estate industry, interest rates, availability of mortgage funds, operating expenses, cost of insurance, lease terminations, potential economic and regulatory changes. This is neither an offer to sell nor a solicitation or an offer to buy the securities described herein. The offering is made only by the Prospectus.