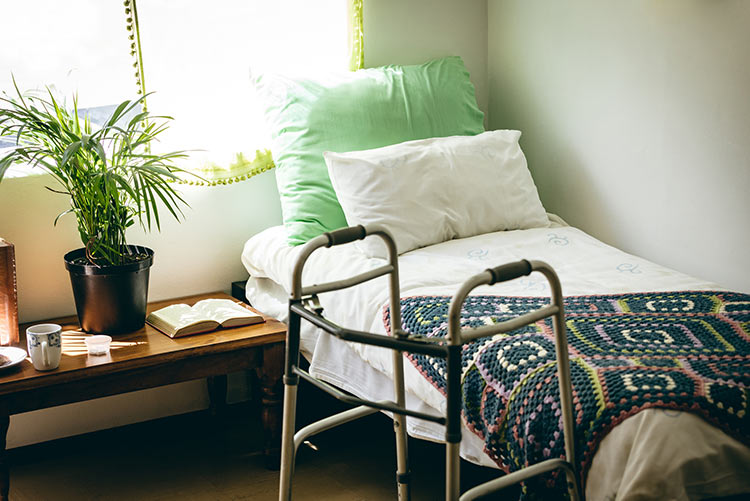 Senior housing has become a mainstream commercial real estate asset in recent years with both institutional and private investors jockeying for position in advance of the pending "gray wave" of elder Baby Boomers, commercial real estate brokerage CBRE reports.
According to CBRE, capital investments in senior housing assets in 2020 most came from private equity buyers and real estate investment trusts (REITS), followed by institutional investors such as banks, pension/hedge funds and insurance companies.
As the nation's 73 million Baby Boomers continue to age, there's expected to be robust demand for senior housing in many U.S. markets. There are many different subsets within this asset class, but the three primary types of senior housing facilities are assisted living, skilled nursing, and independent living. Below we've outlined strategies both retail and accredited investors can deploy to add this asset class to their portfolios.


3 Ways to Invest in Senior Housing
We believe senior housing stands alone among commercial real estate asset classes based on its unique combination of operating circumstances -- it's an asset that essentially blends housing, service and hospitality with healthcare.
Some REITs are listed on both major U.S. exchanges, so investors can buy or sell shares depending on their investment strategies and appetite for risk with assets that are closely correlated to broader market performance.
Another way investors can add senior housing to their portfolios is by purchasing triple-net leased senior-housing properties. Many triple-net leased senior housing assets are private-pay facilities where residents use a combination of retirement savings and Social Security to pay for assisted living rather than relying on Medicaid. Investors often bring on third-party management to run senior housing facilities since operations require a depth of knowledge, experience, and understanding of the industry and its many laws and regulations that typically fall outside investor talent.
Lastly, investors can purchase fractional shares of Delaware Statutory Trusts backed by one or more assets in this class. Some assisted-living DSTs may have minimum investment thresholds, while others may allow investors to purchase the exact amount of shares needed to satisfy "like-kind" requirements to complete a 1031 exchange. These investments typically have a hold period of seven to 10 years and are considered illiquid investments.


The Bottom Line
Demand for senior housing is expected to increase exponentially in coming years as the first of the Baby Boomers turn 80 and beyond. Regardless, the asset class comes with many risk factors.
Investing in senior housing requires extra due diligence to ensure any facility in which you are interested has a solid track record of successful operations, both fiscally and with the management of its tenants. Market supply and demand are key drivers of occupancy in both primary and tertiary markets. The more information you can glean about potential investments in senior housing facilities, the more you can manage your exposure to risk.


This material is for general information and educational purposes only. Information is based on data gathered from what we believe are reliable sources. It is not guaranteed as to accuracy, does not purport to be complete and is not intended to be used as a primary basis for investment decisions. It should also not be construed as advice meeting the particular investment needs of any investor. Consult with your tax advisor regarding your individual circumstances.