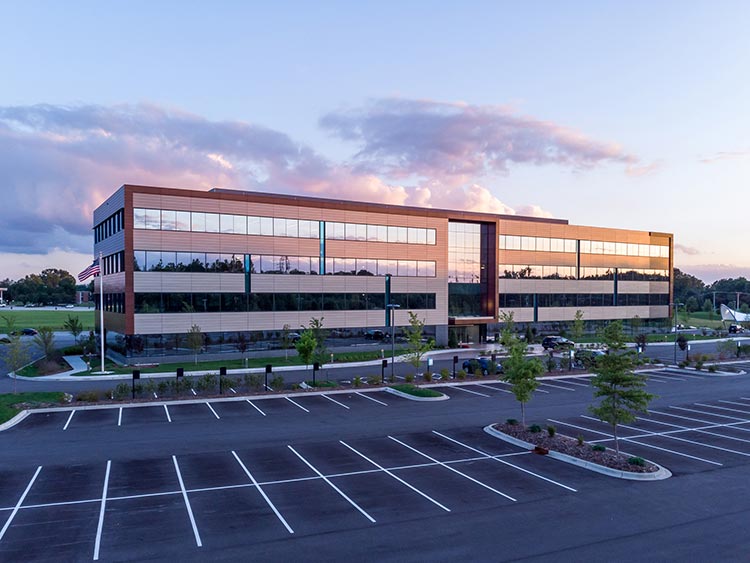 If you are contemplating adding a retail property to your investment portfolio, there are several things to keep in mind about how to invest in retail properties.
Retail is one of the largest segments of commercial real estate, making it a popular choice for many investors. There are several things to keep in mind about how to invest in retail properties if you are considering adding this type of investment to your portfolio.
A commercial investment can be very complicated. If it isn't something you have experience with, it is best to consult with a professional to walk you through and assess your options. In this article, we will just do an overview of some aspects of investing in retail property.


Things to Consider In A Retail Property
First, think about looking for certain qualities about the retail property. While these factors don't guarantee a profitable investment, they are some of the factors that can help investors see success.
Location
Location is very important, and there are several things to consider. First, you want to make sure there are actually retail customers near the property. If there are no neighborhoods nearby, there will probably be a shortage of consumers, which can mean slow business for tenants, or the inability to find a renter at all. An area experiencing growth is also a positive and means there are potential customers coming to the area in steady numbers.
It is also important to find a property that is easily accessible. This can mean different things in different areas. For instance, in a metropolitan area, access to public transit can be a factor, while a property in a suburb might benefit from easy freeway access.
You might be able to make a more informed decision about an investment if it is in a location you are familiar with. If you are unsure about a location, it is always a good idea to talk to real estate professionals and other business owners in the area.
Type of Business
Every area will have a different need for businesses. However, there are some important things to consider about retail properties and retail tenants that can apply across the board.
First, if preparing to rent to an established business, it is important to look at their history. Have they been profitable? How long have they been in business? Why are they moving locations? These questions can give you a good picture if they will be a reliable tenant.
Also, you should consider what type of business the retail space will be? For instance, investing in a necessity-based retail location still has risk, but could be less likely to be impacted by local economic changes. There are several types of retail properties to consider including indoor malls, strip malls, and multi-use buildings, among others.
Considering other businesses in the area can also impact your decision. For instance, is the retail property near other businesses people frequent on a regular basis? If in a mall, is there a popular anchor store that gets consistent customers? Depending on the location and type of business there are many things to research to make sure the investment is for you.


Ways To Finance a Retail Investment
Many investors use retail property investments to diversify their portfolios. Some invest in several units in an effort to bring in multiple streams of income from several tenants.
To purchase a retail property as an investment there are the traditional options, like a commercial real estate loan or cash, but there are also alternatives.
Hard-money lenders offer shorter term loans that are easier to qualify for, but tend to have higher interest rates and larger down payment requirements.
Small business loans from the Small Business Association include

SBA 7(a)

and

SBA 504 loans

.

Real Estate Investment Trusts

(REITs) allow investors to buy shares in an investment portfolio managed by the REIT which seeks to provide income from the dividends.
This article touches on just a few of the things to consider when considering investing in a retail property. It is always important to consult with an experienced consultant to help you evaluate your own specific investments.
This material is for general information and educational purposes only. Information is based on data gathered from what we believe are reliable sources. It is not guaranteed as to accuracy, does not purport to be complete and is not intended to be used as a primary basis for investment decisions. Diversification does not guarantee a profit or protect against a loss in a declining market. It is a method used to help manage investment risk. All real estate investments have the potential to lose value during the life of the investment. All financed real estate investments have the potential for foreclosure. Programs that depend on tenants for their revenue may suffer adverse consequences as a result of any financial difficulties, bankruptcy or insolvency of their tenants. The actual amount and timing of distributions paid by programs is not guaranteed and may vary. There is no guarantee that investors will receive distributions or a return of their capital.