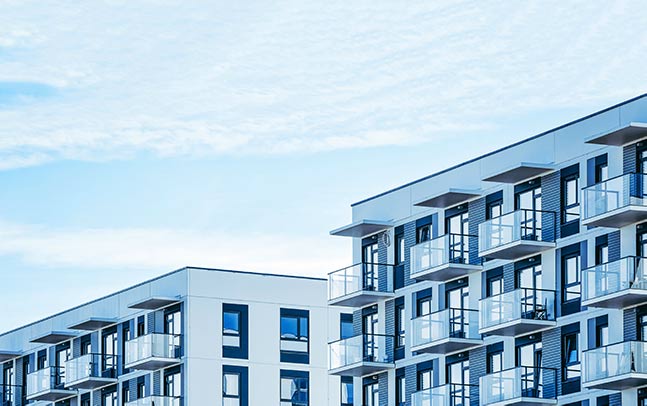 As business guru Stephen Covey liked to say, "If there's one thing that's certain in business, it's uncertainty." That has never been proved more accurate than this year, with its ups and downs, fluctuations, and detours in the investment outlook for commercial lending in all sectors, including multi-family housing. The appeal of multi-family investments is uncertain, due to a lack of clarity in the near-term forecast for rent collection and revenue projections. On the other hand, CBRE reports a reduction in tenant turnover due to lockdowns and economic fears.
Congress's quick action in passing the CARES (Coronavirus Aid, Relief, and Economic Security) Act earlier this year provided relief to many renters who may otherwise have been unable to pay by providing enhanced unemployment benefits, suspending student loan payments, and supplying other support. The Act also assists owners and investors with forbearance options on loans originated through Fannie Mae or Freddie Mac. But the mitigation provided by these efforts is temporary, and those tenants who remain unemployed or underemployed have seen their benefits reduced to a lower level. Many will lose the remaining support altogether soon, depending on the rules in their home state. So far, however, reports of rent collections remain high in multi-family communities.
As the economic impact on renters trickles up to owners, there will be some effect on owners' core results and the market. Freddie Mac predicts an overall drop of 20-40 percent for multi-family housing financing in 2020, potentially followed by an additional 5% drop next year. This forecast contrasts with the pre-pandemic estimate of a 2020 increase of 5%. Still, it is less dire than could be expected, given the tremendous drop in US GDP.
The second quarter of 2020 saw sales of apartment communities nationwide of $13.9 billion, a 70% decrease from the second quarter of 2019, according to Real Capital Analytics. But the reason is not that capital isn't available for investment. The cause of the hesitation by buyers, according to RCA, is a discrepancy between what buyers and sellers think properties are worth. Buyers are waiting for distressed prices, which are not yet apparent. Lower prices may take some time, as lenders work with delinquent borrowers on loan modifications. The hospitality, retail, and office sectors of the commercial property market also suffered similar downturns. Industrial transactions were down, but relatively less than the others.
Many economists view the recovery as V-, U-, or K-shaped, the last of which is a bifurcated one where jobs and income growth returns first for upper-income Americans, leaving lower-income workers to continue waiting. Mark Vitner of Wells Fargo Securities describes it instead as a bouncing swoosh, which he says means a long recovery with stops and starts along the way. The Federal Reserve has examined numerous scenarios and is looking for a U or W shaped graph. While there is no agreement on the shape or length of the recovery, there is agreement on one thing—the uncertainty in multi-family housing will be with us for the foreseeable future.


This material is for general information and educational purposes only. Information is based on data gathered from what we believe are reliable sources. It is not guaranteed as to accuracy, does not purport to be complete and is not intended to be used as a primary basis for investment decisions.