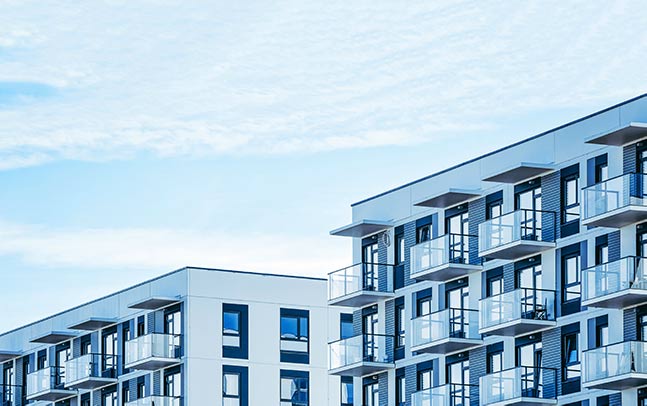 Multi-family housing has established itself as one of the most active after investment classes for private and institutional buyers, with an estimated 35 million residents driving the industry.1 Rising tenant demand, coupled with ease of financing, has historically created a strong argument for the sector, which in turn has created significant demand from both institutions and individuals looking to develop and invest. In light of recent events surrounding COVID-19 and an impending recession, how will multi-family fare? Is the property type still as defensible as it once was, or is there cause for concern?

Looking for Certainty in Uncertain Times
Uncertainty has defined the last month. From our financial markets to country-wide quarantines, no one seems to have a clear answer as to when things will recover. The unfortunate truth is that this uncertainty has trickled down to real estate as well, with the most immediate impact being felt by multi-family. But why?
As unemployment skyrockets and tenant financial stability comes into question, multi-family fundamentals will be challenged. With tenants unable to pay rent, items such as rent collection and revenue forecasts will become less clear. On top of this, new leasing activity is already down dramatically, which will drive operators to focus more on maintaining occupancy levels than driving top-line revenue. As noted by CBRE Group, near-term expectations are that multi-family will see higher tenant retention, but lower rent growth on renewals.2
Although these challenges will be characteristic of multi-family investments for the foreseeable future, we contend that they are generalities. Performance and value can vary market-to-market, and asset-to-asset. For example, multi-family properties with higher income earning residents may be able to weather the storm better than others. Property fundamentals, such as rent-to-income ratios and employment diversity, will become increasingly important in the near future.

The CARES Act and its Impact on Multi-Family
Although these challenges are a reality, multi-family may feel the most direct impact of the Coronavirus Aid, Relief, and Economic Security (CARES) Act out of all the major property types. This impact will come in many forms, and could benefit both renters and owners alike.

For renters, there are multiple avenues for relief, which include $260 billion in unemployment benefits and insurance, the suspension of student loan payments through September, and the option to apply for Housing Choice Vouchers, which the government has allocated $1.25 billion towards.3 For multi-family owners, relief will primarily come in the form of loan forbearance, which will allow owners with Government-Sponsored Enterprise (GSE) loans, or loans originated through Fannie Mae and Freddie Mac, to reduce or postpone payment of principal and interest for a designated period of time. Development is seeing an impact as well, as $1 billion has been earmarked for multi-family developers currently working on Public Building Service (PBS) projects.3

Although these provisions are significant for the multi-family sector, they are geared specifically for "true" multi-family assets. The impact of these provisions on other multi-family-related property types, such as student housing and senior housing, remains unclear. With declining student enrollment serving student housing, and a high-risk demographic serving senior housing communities, one can only hope that more stringent regulations are released that provide guidance towards these related property types.
UPDATE: On Wednesday, March 25, 2020, we issued a letter to the United States Secretary of the Treasury Steven Mnuchin, urging the Treasury Department and Internal Revenue Service to delay the deadline for like-kind (IRC §1031) exchanges. On Thursday evening, April 9, the IRS released Notice 2020-23 as an update to Notice 2020-18, which provided relief to taxpayers affected by COVID-19. Thursday's notice extended the taxpayer relief to like-kind exchanges, allowing investors whose identification or exchange periods would have fallen between April 1st and July 15th to now use July 15th as their extension deadline. Learn more about this update here.
We are grateful for the extension and appreciative to the Secretary of the Treasury, the Treasury Department, and the Internal Revenue Service for their willingness to provide accommodations for investors transacting a 1031 exchange. For those who are in need of assistance with their exchange, we stand ready and willing to help you identify like-kind property alternatives during this extended deadline. Please reach out to us at 877-797-1031.

1. Retrieved from https://www.marcusmillichap.com/properties/investment-property-types/multifamily
2. Retrieved from https://www.cbre.us/research-and-reports/CBRE-Flash-Call-COVID-19-Impact-on-multi-family-Real-Estate
3. Retrieved from https://research.ngkf.com/cv/744e4a12d201f5ac01c6ef8d1e7312bc40b7e6c2

This material is for general information and educational purposes only. Information is based on data gathered from what we believe are reliable sources. It is not guaranteed as to accuracy, does not purport to be complete and is not intended to be used as a primary basis for investment decisions. It should also not be construed as advice meeting the particular investment needs of any investor.
---
Manage risk and help maximize opportunity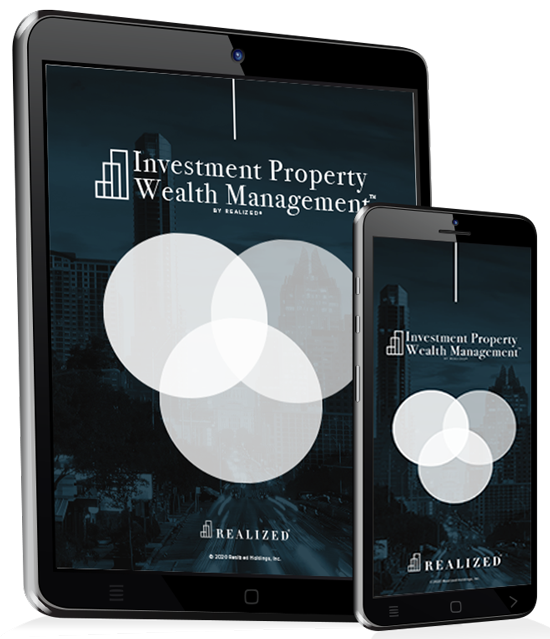 Download the eBook