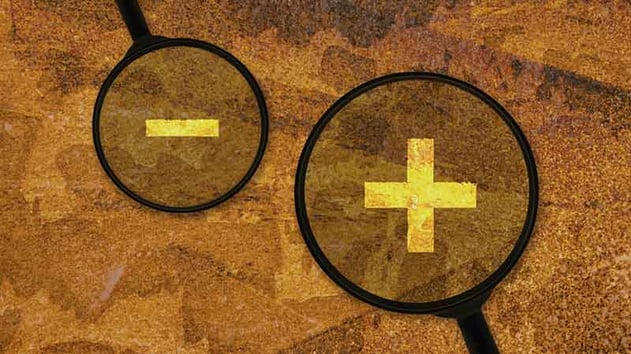 We've talked before about 1031 Exchanges and Delaware Statutory Trusts (DSTs). Delaware Statutory Trusts can be attractive investments, especially if you want to own real estate, but don't want the hands-on hassle. The DST can also provide a terrific tax-deferral mechanism if you decide to exchange into it from a real estate asset sale.
Occasionally, I get phone calls from real estate owners asking about a different DST – the Deferred Sales Trust. Much like the Delaware Statutory Trust, the Deferred Sales Trust can defer the capital gain taxes due on the sale of an asset that has been held for investment. But that's about the only thing these financial tools share in common, as you can see in the chart below.
The Difference Between the DSTs
| | | |
| --- | --- | --- |
| | Deferred Sales Trust | Delaware Statutory Trust |
| Governed By | IRC 453 | IRC 1031 |
| Transaction Type | Taxable sale of real estate incorporating deferred-payments | Exchange of direct ownership of real estate assets into fractional real estate ownership |
| Process | Investor sells real estate asset to third-party trust in exchange for promissory note or deferred payments arrangement. Third-party trust then sells real estate asset to another investor and uses proceeds to make payments on the promissory note. | Investor sells real estate asset and proceeds are deposited with a Qualified intermediary who then invests in Delaware Statutory Trust on behalf of the investor. |
| Usage | Trust provides cash flow to investor, based on pre-arranged promissory note. Capital gains taxes are incurred as principal payments are received on the promissory note, not when real estate asset is sold. | Capital gains taxes are deferred until the Delaware Statutory Trust is liquidated with the sale of the asset, typically after a 5 to 10 year hold. Investors have the option to do another 1031 exchange at that time. |
| Advantages | Investors are able to access their real estate equity over time while spreading the payment of capital gains taxes over several years. Investors can end up paying significantly less in capital gains taxes. | Investors receive tax-sheltered returns from passive investment in potentially high quality real estate. Ability to defer capital gains taxes repeatedly and ultimate pass on to heirs with no capital gains tax. |
| Disadvantages | Contains many rules and regulations. Can be costly to set up and maintain. | No control over the real estate asset. Investments are illiquid. |
Now that you have this overview, let's dive do a deeper dive into the Deferred Sales Trust.
The Process
A Deferred Sales Trust is one you create while engaging a true third-party company to act as trustee. You would sell your investment real estate to this trust in exchange for a promissory note or deferred installment contract which you design and document in advance. Although you'll be the beneficiary of the trust, the third-party company will act as trustee. The trust you create will then sell the investment real estate and retain the proceeds which will be distributed to you, the beneficiary, according to the agreed-upon promissory note or installment contract. Any undistributed proceeds from the sale can be held in cash or reinvested by the trust. The capital gains tax on the sale of the investment real estate is deferred; instead, you incur capital gains tax liability as you receive principal payments from the trust.
The Rules
As with any kind of tax-deferral investment, the Internal Revenue Service (IRS) has necessary qualifications for the Deferred Sales Trust.
Independence. "Independence" means the trust is independent of you, your business interests, or your personal interests. If your uncle or sister-in-law is the trustee, the IRS could take a dim view of your activities.
No Money. The IRS is very clear that, for a Deferred Sales Trust to qualify as such, an investor is not allowed to take "constructive receipt" of money when disposing of an asset. Leave all of that to your independent trustee.
No Ownership. Before the asset sale takes place, you must transfer it to the trust, relinquishing your ownership of it. If the trust doesn't legitimately own the real estate, you might not be able to enjoy the tax-deferred benefits.
The Advantages
Tax deferral is the main advantage with a Deferred Sales Trust. Other advantages can include:
Option for a failed exchange. If you miss a 1031 Exchange deadline, the exchange isn't considered complete, your Qualified Intermediary (QI) might relinquish the funds back to you. You could then be responsible for capital gains taxes and depreciation recapture taxes. With a Deferred Sales Trust, however, the QI releases any funds to the trust, rather than you, sparing you immediate taxes on a lump-sum payment.
More investment options. Unless you're living off the proceeds from the trust, the cash flow from the trust could be reinvested into other financial instruments that could, in turn, further defer your taxes.
The Disadvantages
There is, of course, another side to the Deferred Sales Trust set-up and usage. A couple of pitfalls could include:
Complexity. Few tax-deferral programs are simple to set up. However, the Deferred Sales Trust can be somewhat more difficult to launch and manage than, say a Delaware Statutory Trust. The set-up fees could be higher, as well.
Not all depreciation recapture taxes are deferred. You'll need solid advice from your tax professional here. Any depreciation taken on the relinquished property using accelerated depreciation methods which resulted in depreciation deductions greater than the straight-line method could still incur depreciation recapture taxes when using the Deferred Sales Trust.
Tax Deferred, Not Tax Eliminated. A 1031 Exchange, whether you use a Delaware Statutory Trust or some other qualifying replacement investment, does not eliminate capital gains taxes, they're deferred. Same thing with a Deferred Sale Trust – at least, until you start receiving the cash flow, which triggers capital gains tax exposure.

Do you have questions on tax deferral strategies when selling real estate? Realized 1031 can provide information on how a structured trust can help you defer taxes on your investments. Find out more by calling 877-797-1031 or logging on to www.realized1031.com.
---
Are DST Investments Right For Me?
Download the Free DST Guidebook