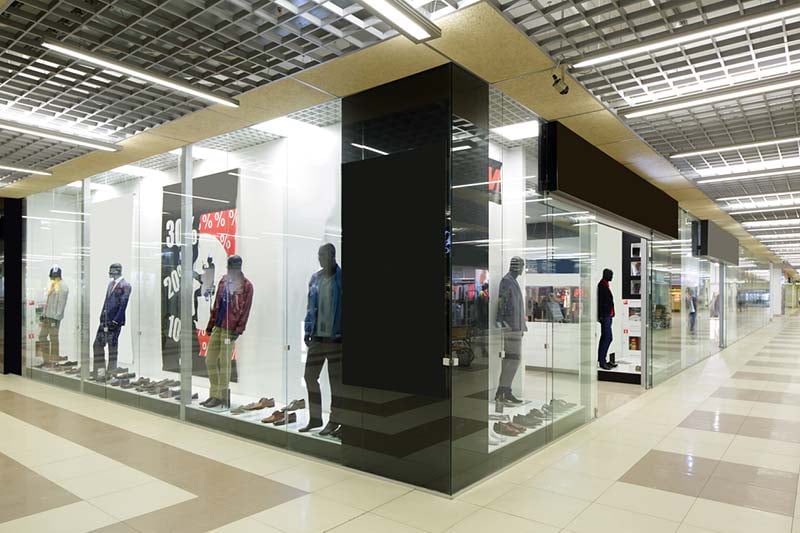 As we mentioned in Part 1 of this series, e-commerce is changing the way we do business. From the way we communicate to the way we transfer products and services, these changes have a dramatic impact on the real estate industry, especially affecting the productivity and value of retail property types. Although one may believe that this particular sector of real estate is stable, looking to increasing values since the Great Recession, a recent shift in returns has shown evidence of a distressed market, that has been significantly impacted by how the sector has been conducting business, and how consumers are reacting.
In order to get a grasp on the recent performance of the retail sector, one must look to the public market. From 2000-2014, malls and strip centers were performing above average in comparison to other real estate asset classes, generating returns of 16% and 12%, respectively1. Since 2015, however, malls and strip centers have posted -4% and -5% returns, performing significantly lower than these same asset classes1. What had changed in the retail space that has created such a shift in performance? To understand what has caused these decreasing asset values in a now stable economy, this article looks to the underlying fundamentals of the retail sector in order to determine how this may have happened, as well as investment considerations one should consider going forward in this changing space.
A Shift in Fundamentals
Consumer behavior provides a good starting point when addressing why the retail sector has been failing as of recently. As e-commerce plays an increasingly important role in one's shopping experience, retailers have been divesting in their stores, while over-investing in their e-commerce lines, creating a reinforcing cycle that drives consumers out of brick-and-mortar locations. This way of conducting business has been particularly evident in department stores, providing evidence to their recent demise. With e-commerce representing about 9.3% of total sales in Q1 of 20182, a number that is projected to grow to 17% in 20223, omni-channel shopping will continue to decrease the value of retail stores that put little emphasis on their customer in-store experience. Technological innovations have contributed to this change in retail fundamentals as well, with the increasing use of the internet by consumers leading to fully transparent price comparisons, driving consumers away from some retailers.
Factors to be Considered
Some forecasts call for slowed growth in the retail sector. While value retail and low supply provide a means for positive growth in the market, power centers and department stores have acted as a negative driver, creating vacancy issues all the way down to the junior anchor1. So where is the opportunity to find a good investment in this space going forward? The answer is in a sound and competitive tenant. When looking to a retail space for investment, one must gauge how levered the tenant is, its access to capital, as well as if its location will remain a competitive spot. Will the tenant be able to add value to its customer in-store experience? Will the introduction of delivery at an anchor tenant grocery store affect the traffic of the junior tenants surrounding it? These are the kind of questions that need answers in order to distinguish a good investment from a bad, and proper due diligence is always a necessity.
Key considerations for these type of investments don't just end with finding a capable tenant, however. Retail properties are subject to changes in the financing markets as well, and one must be aware how rising interest rates affect the valuation of a particular investment. Along with this, it is important to understand the lease terms of the tenants that may be occupying a property, as leases are evolving as the retail space evolves. Understanding things such as termination rights, co-tenancy requirements, and assignments may help you reduce the risk of your next investment.
At Realized, we make it our job to understand changing market conditions, as well as the risks that may arise due to these changes. If you're considering an investment in retail property, or any other type of real estate for that matter, contact us at 877-797-1031 or log on to https://www.realized1031.com/ for more information about how we can help.
1. Busch, DJ. Getting a Pulse on Retail. Green Street Advisors. 16 May 2018. Webinar.
2. United States Census Bureau. "Quarterly Retail E-Commerce Sales 1st Quarter 2018." Census.gov. 17 May 2018. Web. 9 July 2018.
3. "Online Retail Forecast, 2017 to 2022." Forrester Data. 1 August 2017. Web.