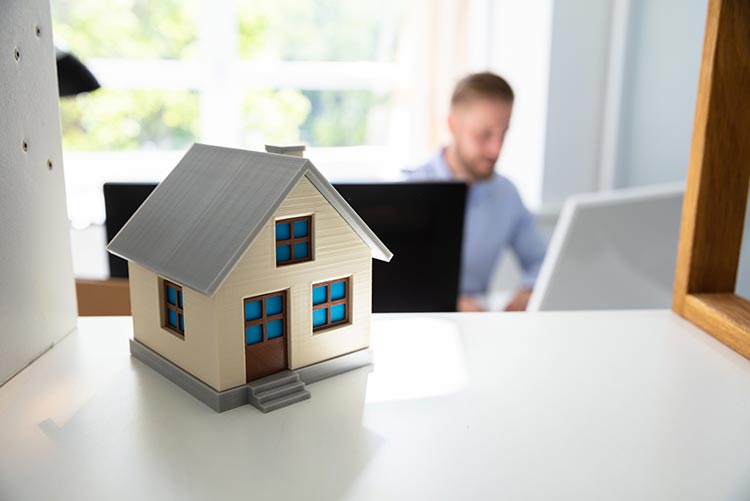 Tenants in common, also referred to as tenancy in common, or TIC, is a traditional form of joint property ownership.
Holding title to real estate as a TIC can offer certain benefits and legal rights not available in other forms of joint property ownership, such as a joint tenancy or tenancy by entirety. Let's take a closer look at what right to occupy means in a tenancy in common, and why it can be an important provision for property owners.
How Right to Occupy Works in a Tenancy in Common
For starters we're going to focus on how the TIC right to occupy provisions works for two people who co-own a property rather than tenancies in common that are created to pool funds for investing in high-value commercial real estate, or TICs that are formed to own multi-tenant buildings like those common in larger cities such as San Francisco. In the latter type of TIC, there can be as many as 35 individual owners, and right to ownership is limited to one dwelling unit inside the property – a bit different scenario than co-owning a house together with your spouse.
In a tenancy in common ownership structure between two people, each individual "tenant in common" has an equal right to occupy and use the property regardless of how equity shares in the property are divided. For instance, say two people own a house together, but one person invested 75 percent of the capital to acquire the property and the other put up just 25 percent. No matter the equity split, each owner enjoys the right to occupy and use the property equally.
A TIC has other specific property rights and considerations. Each tenant in common is free to divest their equity shares at any time. If one tenant in common decides to sell his or her shares of the property, they don't need to seek approval from the other party. It doesn't take much foresight to see how messy that scenario can be in instances of divorce or if one party wants out of a business partnership that jointly owns investment real estate. The existing tenant could be stuck in an unfavorable situation; however, TIC agreements often include language that stipulates first right of purchase for existing tenants to avoid this exact scenario.
Another caveat of a tenancy in common is there is no right of survivorship. Each tenant is free to bequeath their ownership equity to whomever they choose. It's the exact opposite in a joint tenancy, though. In that form of property ownership, if one owner dies his or her share of the asset passes directly to the surviving tenant. Joint tenancy also stipulates that co-owners must take title to the property at the same time and be recorded on the same deed, and each owner must have equal shares in the property. Right to occupy, however, works the same in a joint tenancy.
These are some of the primary considerations you should take into account when deciding how to title jointly-owned real estate.
This material is for general information and educational purposes only. Information is based on data gathered from what we believe are reliable sources. It is not guaranteed as to accuracy, does not purport to be complete and is not intended to be used as a primary basis for investment decisions. It should also not be construed as advice meeting the particular investment needs of any investor.
Realized does not provide tax or legal advice. This material is not a substitute for seeking the advice of a qualified professional for your individual situation.