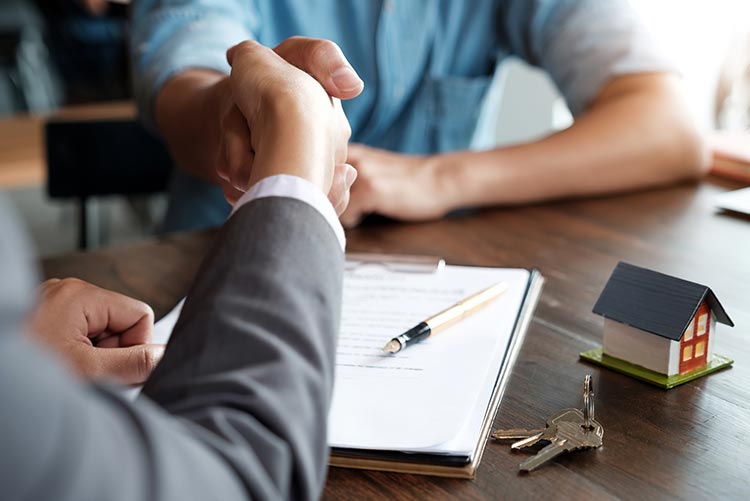 There are several different ways to title jointly owned real estate. A Tenancy in Common is a common legal agreement between two or more property owners.
In a Tenancy in Common (TIC) agreement, co-owners have the flexibility for a buyout, which allows one tenant to purchase another tenant's share of the property. The property doesn't need to be sold in this buyout agreement; instead, one or more parties pay an agreed-upon sum to purchase the seller's ownership stake. It's crucial to note that in a Tenancy in Common, owners can transfer their shares to their estate upon death, which offers greater flexibility compared to a Joint Tenancy, where the deceased's stake is automatically transferred to the surviving co-owner(s).
Let's take a closer look at how a Tenants in Common works and the ins and outs of a buyout agreement.
Important Aspects of A Tenancy in Common
A Tenants in Common ownership structure is one of three ways to hold title to jointly owned property. A Joint Tenancy is another common joint ownership structure, while a Tenancy by Entirety is used less often since it's only legally recognized in half of all U.S. States.
In a Tenancy in Common, the owners – called tenants in common – don't have to have equal ownership shares in the jointly titled property. However, regardless of ownership percentages, each owner is fully entitled to share and access all parts of the property. Each tenant in common is liable for all property taxes and insurance, as well as to service any debt incurred by the property.
Tenants in common are free to divest or borrow against their ownership shares without seeking consent or approval from the other owners. Lastly, as noted in the introduction, TIC owners can bequeath their ownership interests to heirs of their choosing. An heir can choose to force a sale of the asset by filing a partition action, a court order that could legally force the remaining tenants in common to divest the property.
Alternatively, the remaining owners could attempt to buy out a dissenting tenant in common.
Important Considerations in a TIC Buyout Agreement
There are many different scenarios that could lead to a TIC buyout agreement. There also can be some special considerations in place that would affect or preclude an open sale.
For instance, although each tenant in common in a TIC is free to sell his or her ownership shares at will, there may be a separate agreement in place that allows existing property owners first right to purchase the tenant's shares. This agreement may also allow existing owners to refuse a sale to certain individuals so they don't have to share the property with an undesirable or unapproved tenant. A new tenant who assumed TIC ownership after the death of a former owner may also choose to sell their shares for cash rather than remain a property owner.
In these instances, the existing TIC owners may opt to purchase the tenant's shares to ensure harmonious ownership of the property. A buyout agreement will likely require the services of legal and real estate professionals since you'll have to calculate a price that factors in the tenant's ownership percentage and current fair market value of the property.
The buyout process is similar to any real estate purchase:
A legally prepared purchase agreement is drawn up and includes the property address, legal description of the real estate, and key details of the transaction, such as purchase price, percentage of ownership, and timing of when the buyout payment will be delivered.
All parties sign the buyout agreement, which is then filed with the county clerk to ensure the shares are properly transferred, recorded, and deeded.
On a final note, existing TIC owners don't have to pay equally in a buyout agreement – one owner may opt to fully fund the purchase and assume a larger ownership percentage of the property.
Closing Thoughts
When Tenants in Common can come to a mutually amenable agreement to purchase one owner's interest in a TIC property, all parties will enter into a TIC buyout agreement. Even when TIC owners are in agreement, it still will likely be an expensive and time-consuming process to buy out a tenant in common. You'll have to have the property professionally appraised, and engage a legal professional to draw up a buyout agreement. You'll also have to pay fees associated with deeding and recording the property in the names of the new owners.
This material is for general information and educational purposes only. Information is based on data gathered from what we believe are reliable sources. It is not guaranteed as to accuracy, does not purport to be complete and is not intended to be used as a primary basis for investment decisions. It should also not be construed as advice meeting the particular investment needs of any investor.
Realized does not provide tax or legal advice. This material is not a substitute for seeking the advice of a qualified professional for your individual situation.