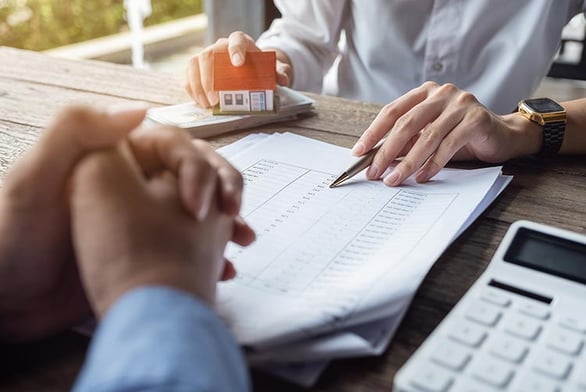 A Tenant-In-Common or TIC ownership structure is one in which a group of investors co-own property. Despite the name, the investors are not the tenants; the properties are leased to tenants. The TIC structure has specific rules, including these:
There can be a maximum of 35 co-owners.
Co-owners share costs and income distributions based on their ownership shares.
Interests do not have to be equal, but all are undivided.
Co-owners can sell or mortgage their shares separately from the actions of other co-owners.
Material decisions must be unanimous.
A co-owner can give their share to someone in their will when they die (or by gift while still living).
Co-owners do not have rights of survivorship (in contrast, if the ownership were joint tenancy in common, the surviving owners would inherit the portion belonging to the deceased owner).

Advantages of a TIC Investment
Investing as a TIC participant can provide a smaller investor with access to properties that may be larger or in a higher asset class than the individual would be able to purchase on their own. As a TIC co-owner, each investor has an undivided fractional share of the property with the accompanying rights. The benefits may include:
Cash flow
Institutional grade property
Creditworthy tenants
The simplicity of professional sponsorship
Potential tax benefits
On the other hand, all co-owners are responsible for debts of the TIC in proportion to their ownership. All owners sign mortgage documents and can be liable for default if it were to occur. If one owner stops making their pro rata payment to the expenses, the others would need to cover the missing amounts until they find another solution (like buying out the co-owner).


What Happens When Problems Occur?
Since co-owners can sell or give away their shares, the other investors may find themselves in business with people with whom they disagree. Major decisions about the properties held in the TIC agreement must be unanimous, which may be problematic if the ownership has changed, and the co-owners have different goals and objectives. Getting 35 differently-minded investors to agree on substantial property improvements or repairs and upgrades can be troublesome if the group consists of individuals with various means and differing goals. Any decision to sell or refinance properties must also be unanimous, as well as signing new leases or hiring new management.
In circumstances where the co-owners cannot agree, the dissenting owner can sell their shares to the others (if all agree) or perhaps seek outside assistance in dispute resolution. If one shareholder wants to purchase more interests, that is permissible. Any investor can sell to anyone without the approval of the others. Some TIC agreements may incorporate right of refusal provisions, so the other investors would have the first opportunity to acquire the share.
If all else fails, any of the co-owners can petition for a forced sale of the property or properties held. This action should be a last resort, as such a course of action will not usually bring the optimal financial outcome.
This material is for general information and educational purposes only. Information is based on data gathered from what we believe are reliable sources. It is not guaranteed as to accuracy, does not purport to be complete and is not intended to be used as a primary basis for investment decisions. Realized does not provide tax or legal advice. This material is not a substitute for seeking the advice of a qualified professional for your individual situation.