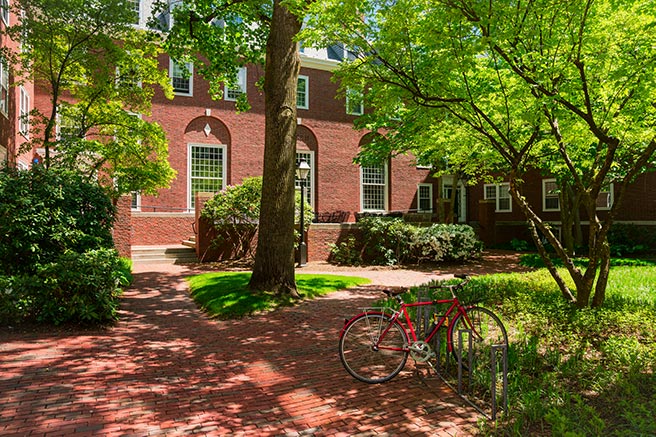 As colleges and universities across the U.S. open this fall, leaders of those institutions have had to make difficult decisions about operating their schools and teaching their students. Trying to balance the needs of students, parents, faculty, staff, and the community has been fraught for all of the more than 3000 secondary schools. Some have opened with in-person classes and students living on campus, only to reverse course after the eruption of Covid-19 outbreaks. According to The Chronicle of Higher Education:
10% of the schools reporting are operating entirely online

34% are primarily online

4% are entirely in-person

23% are mainly in-person

21% are using a hybrid

8% are undetermined/other
The influence of classroom versus virtual learning decisions on housing is not universal either. On some campuses, students are housed in dorms or off-campus housing, albeit at lower concentrations than they would have been previously. Some academic institutions report leasing nearby hotel or apartment facilities to accommodate the need to house students in single rooms, rather than the double or triple occupancies that were common last year.
But in other locations, students have been asked to stay at home if possible, and access their courses remotely, driving down the demand for student-housing in some areas. Overall, the downturn has not been as significant as was feared at the start of the pandemic. The student housing sector has long been a tricky one, with investors leery of properties reliant on an ever changing population of tenants who were, in turn, reliant on their parents. During volatile economic cycles, student housing stability acts as a countermeasure to that concern, thus providing an attraction for investors. During the GFC (Global Financial Crisis), student housing improved as people who lost jobs decided to return to school.
Even before the pandemic closed college campuses and housing units in March, the student housing sector struggled due to overbuilding. Investors reacted in fear to the widespread closures. The only significant public student housing real estate firm, American Campus Communities, initially lost half of its value between late February and late March. American Campus has recouped half of that loss but is still lower by 24%.
Analysts for S&P Global Ratings predict that investors focused on properties serving larger public universities or wealthy private institutions will perform well in the coming years, but that funds and investors buying properties in the vicinity of smaller colleges may not fare as well. The S&P analysts note that the Covid-19 catalyst for online learning may exacerbate the trend of reduced enrollment that some of these colleges are already experiencing.
Some evidence suggests that students who would typically be living on campus seek nearby accommodations, which is a boon for housing developers and investors in impacted areas. The unique aspect of pre-leasing and parental guarantees provides a level of stability in those markets where students are trying to approximate a "college experience" by living adjacent to the college in groups while they attend virtual courses. As a result, CBRE reports that student housing is still viewed by real estate investors as steadfast and resilient, particularly at Tier 1 universities. Nevertheless, Moody's Analytics predicts an increase in vacancies this year between 80 and 210 basis points and a decline in rent between 4.5 and 5.6 percent in the subsector.


This material is for general information and educational purposes only. Information is based on data gathered from what we believe are reliable sources. It is not guaranteed as to accuracy, does not purport to be complete and is not intended to be used as a primary basis for investment decisions.