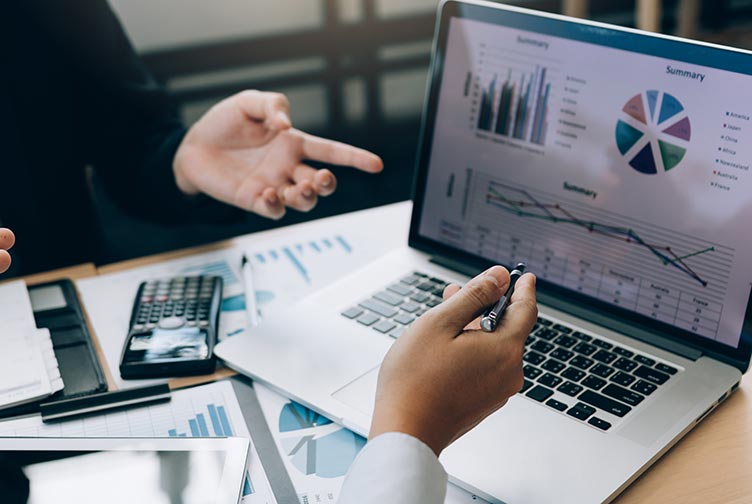 Covid-19 rocked many sectors of commercial real estate in 2020, particularly retail, office and hospitality1. Industrial warehousing and distribution, meanwhile, saw its tide rise exponentially as a quarantined nation turned to online shopping en masse.
The pandemic disrupted business operations and led to waves of retail store closures and hastened the demise of national retailers already in dire financial straits in markets across the country. At the same time, it exponentially buoyed the industrial warehouse sector. Investors wondering if they should try to capitalize on the nation's continued shift to e-commerce can read on to learn more about the potential benefits of investing in warehousing, logistics, and distribution facilities.


Strength Of Industrial Warehousing Market
Historically, manufacturing was a primary driver of warehouse demand. However, e-commerce deliveries tripled in the five years from 2013 through 2018 and are expected to grow an additional 15 percent annually2. This growth is expected to be the lead driver of new warehouse growth in the U.S., which is expected to increase to a total of 14.8 billion square feet under roof by 2023, the Deloitte Center for Financial Services predicts.
Nothing speaks to the power of e-commerce more than the growth of Amazon -- the Seattle-based retail giant currently operates 110 fulfillment centers in the U.S. and employs more than 1 million3. Amazon is the world's largest online retailer, but it shares a crowded stage with companies such as Walmart, Apple, Home Depot, Wayfair, Best Buy, Target, Costco, and hundreds of other well-known national brands.
Big box E-commerce fulfillment centers account for approximately 40 percent of all industrial leases, a number that continues to grow as more and more brick-and-mortar retailers expand their footprints into online sales. These companies primarily are housed in new or newer Class A industrial facilities that feature state-of-the-art robotic picking, packing, and product storage systems. These facilities are usually built by experienced national industrial developers such as ProLogis, Panattoni Development, or McShane Development Company and are rented to users in long-term leases.
These factors have helped industrial warehousing outperform all other sectors of commercial real estate4. According to the National Council of Real Estate Investment Fiduciaries, industrial properties recorded an annual total return of 12.8 percent over the last five years compared with a 10.2 percent return for all property types.5


The Bottom Line
Many signs point to continued strong fundamentals for warehousing and similar types of industrial real estate. However, as with any real estate investment, there are risk factors, including regional labor shortages and billions of square feet of aging/functionally obsolete warehouse facilities that lack modern amenities.
Commercial real estate brokerages in markets across the country remain bullish on warehouse properties, however, as rents continue to rise and vacancy levels decrease.6 These trends will affect overall warehouse supply and demand and create investment opportunities in urban markets for Class B and C industrial warehouse buildings, commercial real estate brokerage CBRE reports.
Although demand for warehouse space is expected to remain robust in the coming years, investors still should gauge their appetite for risk and assess their personal investment strategies before adding this asset class to their portfolios.
1. IMF: This is the Impact of Covid-19 on Commercial Real Estate, World Economic Forum, https://www.weforum.org/agenda/2021/04/commercial-real-estate-covid19-wfh/
2. The Future of Industrial Real Estate Market, Deloitte, May 2019, https://www2.deloitte.com/us/en/insights/industry/financial-services/future-of-industrial-real-estate-market.html
3. Amazon now Employs More than 1 Million People, Washington Post, October 2020, https://www.washingtonpost.com/technology/2020/10/29/amazon-hiring-pandemic-holidays/
4. Investing in the Commercial Industrial Warehouse Market, CXRE, https://cxre.co/houston/warehouse
5. Why Invest in Industrial Real Estate, MillionaireDoc, https://millionairedoc.com/2018/04/24/why-i-invest-in-industrial-real-estate/
6. Industrial and Logistics, 2021 U.S. Real Estate Market Outlook, CBRE, https://www.cbre.us/research-and-reports/2021-US-Real-Estate-Market-Outlook-Industrial-Logistics
This material is for general information and educational purposes only. Information is based on data gathered from what we believe are reliable sources. It is not guaranteed as to accuracy, does not purport to be complete and is not intended to be used as a primary basis for investment decisions. All real estate investments have the potential to lose value during the life of the investment. Realized does not provide tax or legal advice. This material is not a substitute for seeking the advice of a qualified professional for your individual situation. Costs associated with a real estate transaction or 1031 exchange may impact investor's returns and may outweigh the tax benefits. There is no guarantee that the investment objectives of any particular program will be achieved. There is no guarantee that investors will receive distributions or a return of their capital. Programs that depend on tenants for their revenue, may suffer adverse consequences as a result of any financial difficulties, bankruptcy or insolvency of their tenants. There is no guarantee that the investment objectives of any particular program will be achieved.