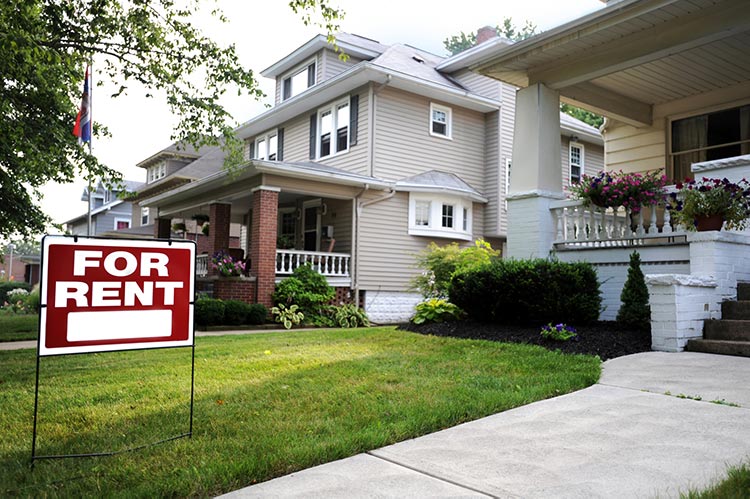 Rental property can be a great way to make passive income — when you know what you're doing. However, like with any investment, there's potential risk.
That being said, it pays to be prepared and to know what you're getting into. Here are four things you need to know about generating passive income on rental property.


Types of Returns
Your rental property can generate income in other ways besides rent payments. There are four different types of return on rental property:
Cash flow:

Cash flow

is the difference between a property's income and expenses. Gross cash flow is calculated by adding rent and additional income collected from rental, which is reduced by subtracting normal operating expenses and debt service. This ends up being your net cash flow, which can be positive or negative and is subject to taxation.
Appreciation: If you bought your rental property for $1,200,000 and five years later, it's valued at $1,300,000, then it

appreciated

by $100,000, which is another return.
Increase in equity: If you took out a mortgage to finance your investment, every time you make a mortgage payment, your loan balance decreases. This reduction represents an increase in

equity

on your rental property.
Taxes: Depreciation over time reduces your income tax liability on your rental property.


Ideas That Can Help to Maximize Your Return
The success of your rental property depends on several factors, however, many of them are under the control of the landlord. Treat your rental property like a business. Here are several ways you can potentially maximize your return on your rental property:
Keep your property in good condition
Update rent price as needed
Enforce payment of late fees
Collect application fees
Implement pet fees
Screen tenants
Get landlord insurance
Minimize vacancies and turnover rates
Add services and amenities such as coin-operated laundry and vending machines


Potential Risks
You can't avoid risk when investing in real estate and it's of the utmost importance that every investor knows the risks associated with passive income rental property. Here are risks that you may encounter:
High vacancy rates: Just because you have available space doesn't mean you'll always have a tenant to fill it. You still have bills to pay and high vacancy rates will cost you lost rental income and turnover-induced property repairs.
Delinquent tenants: Tenants who don't pay are a huge risk and eviction is a costly process. Related expenses include: court costs, legal fees, turnover costs, property cleanup and repair, and two to three months of lost rent.
Unexpected maintenance: Property maintenance is constant, but some repairs can be costly — sometimes in the tens of thousands of dollars.
Negative cash flow: There's a chance that you could incur financial losses. Negative cash flow occurs when operating expenses and debt exceed your passive rental income.
Economic downturn: Economic downturns can be difficult to predict. When this happens, a tenant could lose their income and are unable to make rent payments. This may force you to evict tenants and it may be difficult to fill units in a period of economic decline.


Passive Income from Rental Property
There are many ways to invest in real estate and rental property is a popular way to bring in passive income. As an investor, you need to consider the risk factors and take the time to plan and educate yourself before becoming the landlord of a rental property. By knowing what you're potentially getting yourself into, you'll be better prepared for what you may encounter.


This material is for general information and educational purposes only. Information is based on data gathered from what we believe are reliable sources. It is not guaranteed as to accuracy, does not purport to be complete and is not intended to be used as a primary basis for investment decisions.There is no guarantee that the investment objectives of any particular program will be achieved.