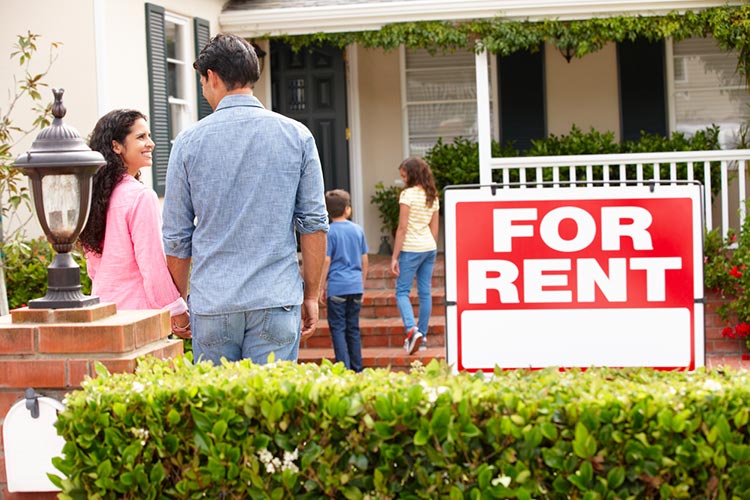 Being a landlord isn't easy, but seeking income from rental property isn't always stressful, time-consuming, or laborious. There are several different types of investment structures designed to help pursue potential passive income. Each requires different amounts of initial investment as well as varying levels of skills and knowledge.
Here are three popular investment vehicles and how they can help you strive to earn passive income from your rental property.

Real Estate Investment Trust
Real Estate Investment Trusts, or REITs, are similar to mutual funds except they deal solely with real estate investments. A REIT is a company that owns, operates, or finances income-producing real estate properties.
Through a REIT, investors can invest in a rental property with many of the same benefits as direct ownership without purchasing and maintaining the property. REITs are traded like stock and with lower investment costs, investors can acquire a share for as little as $500. REITs distribute 90% of their taxable earnings to investors in the form of dividends.
A REIT real estate exchange-traded fund (ETF) is a collection or basket of securities traded on a financial exchange. ETFs are also similar to mutual funds and can be bought and sold just like stock. ETFs can have an investment concentration and also focus on a specific industry or sector. There's a lower minimum investment compared to direct ownership in a rental property. There's potential for regular dividend distributions which can be reinvested.

Real Estate Crowdfunding
Similar to equity investing, real estate crowdfunding allows investors to connect and raise funds together through online platforms or social media to purchase real estate property as a shareholder. By pooling money, investors only have to contribute a small amount to be part of multi-million dollar real estate deals.
To start, investors can visit online marketplaces and browse through available rental property investments. Investors can take an equity stake with only a few hundred dollars and participate in the ongoing revenue of the property. Investment performance may be monitored and there's the potential for passive income through distributions.

Delaware Statutory Trust
Accredited investors have the potential to take advantage of everything the Delaware Statutory Trust (DST) has to offer. DSTs are passive investment vehicles that allow investors to purchase fractional shares of commercial real estate property such as multi-family apartment complexes, net-leased retail centers, industrial buildings, medical office buildings, and other properties.
There's no active management in a DST investment. Once ownership is acquired through a DST, all your work is done. Potential distributions are typically made monthly based on the investor's fractional interest in the property. DSTs may also qualify as a "like-kind" replacement property in a 1031 tax-deferred exchange.

Passive Income from Rental Property
The biggest difference between active and passive investing is the amount of work involved to uphold the investment. Making passive income from rental property requires the least amount of experience and has the potential to offer diversification and liquidity to your investments. And the best part — it eliminates the dreaded three Ts often associated with being a landlord: tenants, trash, and toilets.

This material is for general information and educational purposes only. Information is based on data gathered from what we believe are reliable sources. It is not guaranteed as to accuracy, does not purport to be complete and is not intended to be used as a primary basis for investment decisions. Realized does not provide tax or legal advice. This material is not a substitute for seeking the advice of a qualified professional for your individual situation. Diversification does not guarantee a profit or protect against a loss in a declining market. It is a method used to help manage investment risk. All real estate investments have the potential to lose value during the life of the investment. All financed real estate investments have the potential for foreclosure. A REIT is a security that sells like a stock on the major exchanges and invests in real estate directly, either through properties or mortgages. REITs receive special tax considerations and typically offer investors high yields, as well as a highly liquid method of investing in real estate. There are risks associated with these types of investments and include but are not limited to the following: Typically no secondary market exists for the security listed above. Potential difficulty discerning between routine interest payments and principal repayment. Redemption price of a REIT may be worth more or less than the original price paid. Value of the shares in the trust will fluctuate with the portfolio of underlying real estate. Involves risks such as refinancing in the real estate industry, interest rates, availability of mortgage funds, operating expenses, cost of insurance, lease terminations, potential economic and regulatory changes. This is neither an offer to sell nor a solicitation or an offer to buy the securities described herein. The offering is made only by the Prospectus. No public market currently exists, and one may never exist, for the interests of any DST program. The purchase of interests in any DST program is speculative and is suitable only for persons who have no need for liquidity in their investment and who can afford to lose their entire investment.The actual amount and timing of distributions paid by programs is not guaranteed and may vary. There is no guarantee that investors will receive distributions or a return of their capital. Costs associated with a real estate transaction may impact investor's returns and may outweigh the tax benefits.