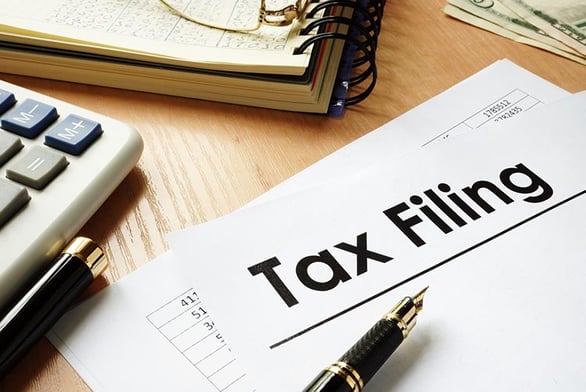 At Realized, we believe that tax planning in real estate is about seeking opportunities that can help ensure that the amount of money you make remains money you keep. In our second post in this series, we'll cover an additional tactic to consider when seeking ways to increase your after tax-cash flow: increasing your cost basis.
One way an investor can leverage tax planning to potentially increase the amount of earnings he or she keeps in his or her pocket is depreciation, which we covered in a previous blog. In this post, we'll discuss the potential benefits of increasing your property's tax basis.


Tax Shelter Strategy: Increasing Cost Basis
Another strategy to consider, which can be valuable but also comes with more risk, is to increase a property's tax basis by either borrowing against the property, through a refinance, or taking out additional debt for capital improvement projects.
Here's a general example of how to increase a property's tax basis:
$315,000 initial cost basis (purchase price)
+ $50,000 improvements
– $20,000 accumulated depreciation
-------------
$345,000 adjusted basis
This can improve not only your short-term depreciation, but we believe it may also help increase your eventual capital gains.
Taking into account $50,000 in improvements (a basis increase) and $20,000 in depreciation (a decrease), the property's adjusted basis went up by $30,000 – bringing the overall cost basis up. If, down the line, the property is sold for $400,000, the investor will only owe taxes on a $55,000 gain (vs. $85,000 before the basis adjustment).
Note: This is a simplified example designed to illustrate how increasing your tax basis can lower capital gains, but in reality, there are many factors that contribute to the bottom line.
Another thing to consider here is that while depreciation is a tax shelter that can be used every year the property is owned, selling the property in the future can subject you to depreciation recapture -- up to 25% of the accumulated depreciation.
If you've owned a rental property for 20 years and have been taking depreciation every year, that's a huge chunk of money.
Here's a look at how increasing cost basis can affect capital gains taxes.
Initial cost basis ($85k gain)

Increased cost basis ($55k gain)

$20,000 depreciation

x 25% recapture rate

----------------------------

$5,000 owed

$65,000 remaining amount

x 15% standard long-term capital gain rate

----------------------------

$9,750 owed

Total tax due = $14,750

$20,000 depreciation

x 25% recapture rate

----------------------------

$5,000 owed

$35,000 remaining amount

x 15% standard long-term capital gain rate

----------------------------

$5,150 owed

Total tax due = $10,150
In this case, it's easy to see how an increased basis helps offset the depreciation recapture -- to the tune of almost $5,000.
Here's another look at how income can be sheltered through depreciation. In the tax-sheltered company (on the left), depreciation reduces taxable income from $100,000 to $20,000, which results in a significant difference in after-tax income.
This strategy is designed to give the investor an ability to purchase a higher-value property with a higher net operating income, or NOI.


This material is for general information and educational purposes only. Information is based on data gathered from what we believe are reliable sources. It is not guaranteed as to accuracy, does not purport to be complete and is not intended to be used as a primary basis for investment decisions. Realized does not offer legal or tax advice. Please consult the appropriate professional regarding your individual circumstance. Examples shown are hypothetical and for illustrative purposes only. Actual results may be more or less favorable. Income, cash flow and/or appreciation are not guaranteed. Programs that depend on tenants for their revenue may suffer adverse consequences as a result of any financial difficulties, bankruptcy or insolvency of their tenants. All real estate investments have the potential for foreclosure. The income stream and depreciation schedule for any investment property may affect the property owner's income bracket and/or tax status. An unfavorable tax ruling may cancel deferral of capital gains and result in immediate tax liabilities.