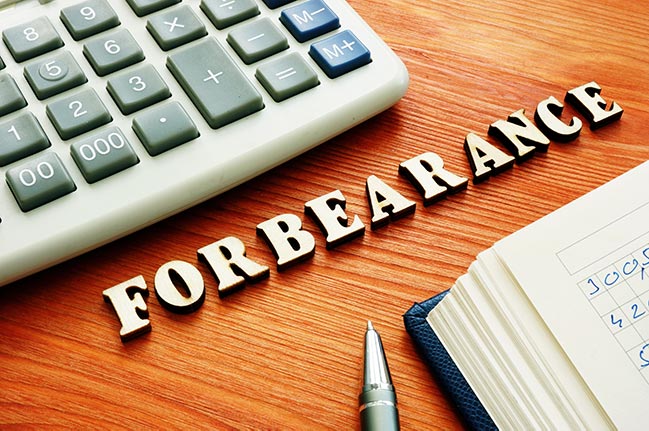 With the shutting down of the economy due to COVID-19, many tenants are without a job, which means they also can't pay their rent. For landlords, this means a significant cut in property cash flow. However, because cash flows have been reduced doesn't mean expenses have also been reduced. With active tenants on the property, expenses are likely to remain at previous levels. How do landlords survive in this type of situation?


Mortgage Relief For Landlords
Under normal circumstances, tenants who do not pay their rent would be evicted by their landlord, with the goal of leasing the space with a new, financially stable tenant. However, we are quite a ways from anything normal. The Consolidated Appropriations Act extends the previously existing eviction moratorium through the end of January 2021. As laid out in CARE Act Section 4024(b), landlords of certain "rental covered dwellings" are prohibited from pursuing evictions or charging late fees on tenants that do not pay rent.
Given that rental income is the main (if not only) source of income for multifamily owners, what is a landlord to do during times like this? There is $25 billion allocated to rental assistance in the Consolidated Appropriations Act that tenants can use to pay rent, utilities and home energy costs. Landlords are able to assist their tenants in applying for these relief funds, or they can apply for relief on their tenants' behalf (with their permission). Landlords would receive payments directly from the state and local organizations administering relief if their renters qualify for assistance.
It is important to remember that rent forbearance is not rent forgiveness. How exactly deferred rent will be paid at a later date isn't yet known. It is likely that tenants who have been out of work for months will not be able to pay a lump sum rent forbearance once deferment ends. Landlords should be having discussions with their tenants about potential payment plans and other methods to set expectations and come to an understanding of what is practical for both parties.


The Problem With Expenses
Mortgage deferrals for landlords will certainly help in temporarily reducing overall expenses. But expenses from tenant wear and tear will still come due every month, as well as paying expenses such as taxes, insurance, and the property manager. Paying these expenses will be more problematic as the economy remains shutdown or even partially open.
Because of relief bills passed this year, landlords will find that their tenants are not completely without cash flow. Even if they are out of work, many tenants will have income from unemployment, stimulus checks, and an additional $300 per week unemployment booster through March 14, 2021.
Depending on how many tenants are able to take advantage of the above income sources, landlords will need to cover any gap in operational expenses. Situations like this are when cash reserve funds come to the rescue. In the end, tenants going back to work will be the main relief for landlords.
Tenants and landlords alike need to work together on handling rent payments during these difficult times. Both sides are in adverse financial situations. Trying to take a unilateral approach probably will not end well for either party. The good news is that both landlords and tenants are receiving help from the federal government, which should provide some additional time to work out favorable payment arrangements.
This material is for general information and educational purposes only. Information is based on data gathered from what we believe are reliable sources. It is not guaranteed as to accuracy, does not purport to be complete and is not intended to be used as a primary basis for investment decisions.