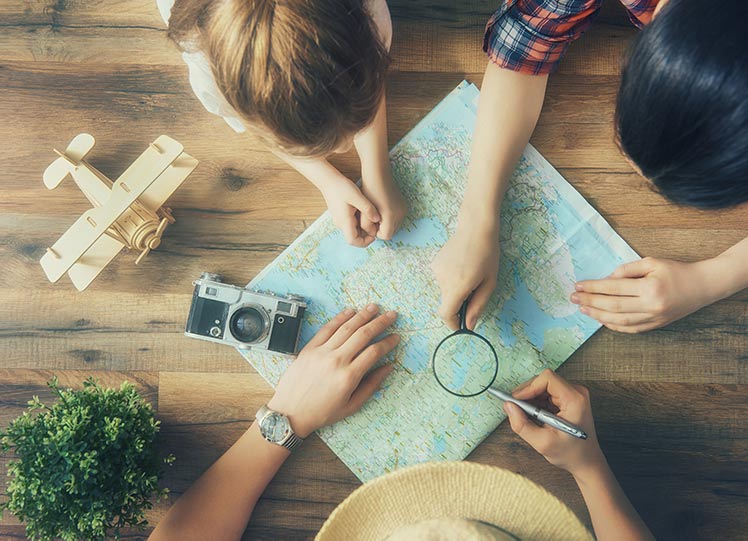 The first U.S. Qualified Opportunity Zones (QOZs) were designated in April, 2018. These days, there are more than 8,764 designated QOZs in the 50 states and five U.S. territories, including Puerto Rico.
This does not mean that all 8,764 designated parcels will represent great investment opportunities with outstanding returns. A Qualified Opportunity Fund (QOF) supporting an affordable housing complex in a highly populated urban area will likely offer a better rate of return than, say, a single retail center in a low-population, less-traveled rural location.
The sheer number of designated QOZs, and their differing characteristics, are why the QOF you are targeting must be run by a manager who understands the municipality, region, and/or state in which that fund operates. Even if your QOF manager doesn't have "boots on the ground," it's of critical importance that the fund's staff has in-depth experience with, and knowledge of, the area in which it is investing and developing.
Municipal and State Assistance
While the QOZ program was created as a federal initiative, it was designed to operate locally. During the past couple of years, a plethora of state-specific rules and legislation has been passed and put into effect. Many of these regional regulations were designed to help direct development dollars straight to their QOZs. Some legislative examples include:
Alabama. The Alabama Incentives Modernization Act (AIM Act) offers state-level capital gains tax breaks, potential state investment dollars, and impact investment tax credits to remove some of the risks from QOZ investments.
Louisiana. The state's Act 251 enables eligible Qualified Opportunity Zone Business Properties (QOZBP) to participate in Louisiana's Restoration Tax Abatement program. The program offers an up to 10-year abatement of property taxes on renovations to, and improvements of, existing commercial structures and owner-occupied residences.
Maryland. Senate Bill 581, The More Jobs for Marylanders Act (2019) established the Opportunity Zone Enhancement Program under the state's department of commerce. The legislation authorizes financial assistance from the Department of Housing and Community Development, as well as supporting state income tax credits for certain types of workforce housing in Opportunity Zones.
Additionally, each state handles its QOZ program differently. Some have created specially-designated governmental departments to handle QOZ-related issues, others rely on oversight through departments of commerce and economic development groups.
Primary, Tertiary, Rural
Also of importance is understanding the characteristics of each QOZ. Many successful Qualified Opportunity Zones are in, or near, growing neighborhoods of expanding cities. They have the population dynamics to meet demand. Effective infrastructure is also in place.
Then there are QOZs that are far from the urban core, which target rural areas, though these funds are less common. One such fund, Four Points Funding's Rural COZ, is a QOF specifically targeted toward projects in western rural Colorado. The fund's managers and staff all live and operate in Colorado. They understand the rules, regulations, and local market demand, which focuses on multifamily projects and outdoor-focused hospitality. Specifically, the fund's managers know, understand, and have worked within the locale that is being targeted by this particular QOF. The requirements for successful investment in rural Colorado will be vastly different than those mandated for Brooklyn, NY.
Geographic Vetting of the QOF
It's said that successful real estate is all about location, location, location. This is especially true when it comes to Qualified Opportunity Zones, and the Qualified Opportunity Funds that support projects within those QOZs. When it comes to the QOF in which you want to invest, that fund's manager/staff should have the following skillset:
An ability to assess housing and commercial real estate needs. The QOZ program is geared toward real estate projects of all types. The QOF manager should know how to put together projects that will satisfy local demand, while providing a good rate of return for investors. This requires an understanding of the local market's population, economic, and demographic trends.
Communication capabilities directed toward community leaders. Amid the investment guidance and regulations put forth by the IRS and U.S. Department of the Treasury, a main takeaway is that the Qualified Opportunity Zones program is first and foremost, a community The QOF manager and staff will be interacting with community leaders to ensure that projects meet local goals and demands.
Consistent contact with state and municipal agencies. Again, the QOZ is a local program. State and municipal agencies are guiding the projects and providing incentives. This is why it is critically important that your QOF manager has people on staff who are in regular contact with municipal leaders and state legislatures. This ensures that the fund has the latest information about tax breaks, incentives, and credits.
In previous articles, it's been mentioned that the QOZ program is still very new. Additionally, COVID-19 has changed the QOZ program's deadlines. If you recently sold an asset, you now have until the end of the year to invest the capital gains into a QOF, as opposed to the standard 180-day deadline.
All of this means that there are no QOF track records right now. However, one due diligence metric that can help ensure you are making the best investment for your portfolio is how much the QOF manager understands the target market. The degree of that local knowledge can translate into the QOF's success.
This material is for general information and educational purposes only. Information is based on data gathered from what we believe are reliable sources. It is not guaranteed as to accuracy, does not purport to be complete and is not intended to be used as a primary basis for investment decisions.
---
Download The Guidebook to QOZ's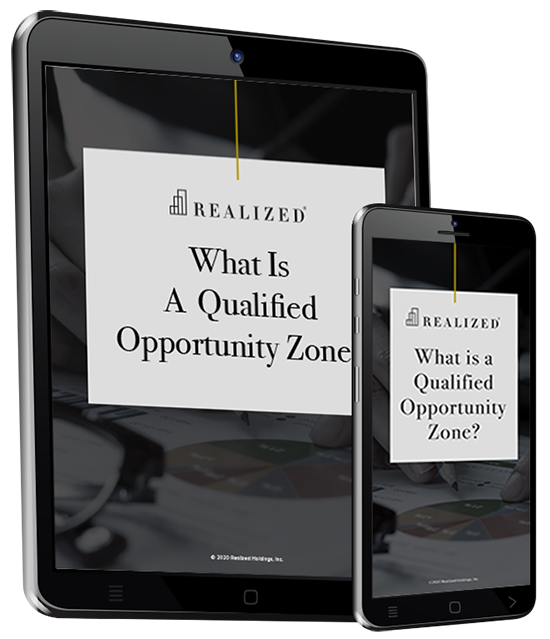 Learn More About Qualified Opportunity Zones Investments.