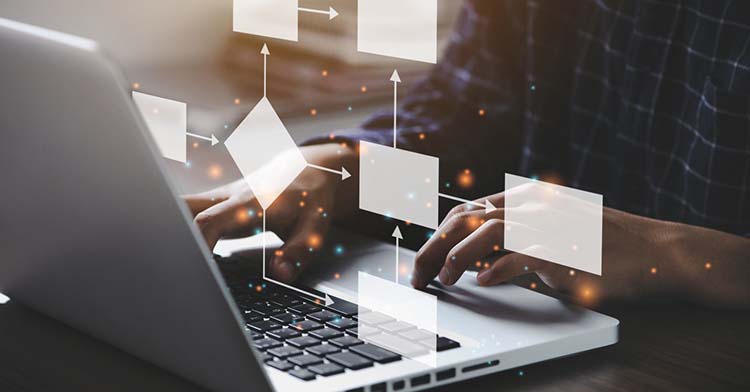 Risk is an unavoidable aspect of every investment. There are many different kinds of risk, from rising interest rates to liquidity to regulatory and operational risk.
These risk factors are broadly defined in two categories: systematic and unsystematic risk. In this article we'll take a look at each and answer the question of which bucket market risk falls under.


Defining Unsystematic Risk
Unsystematic risk factors are circumstances that remain under investor control regardless of broader economic movements. It's sometimes called diversifiable risk because investors can take a number of steps to diversify their investment portfolios in an attempt to manage unsystematic risk factors.
Here are a few of the main unsystematic risk factors that investors can attempt to manage:
Liquidity risk. Companies that cannot meet short-term debt servicing requirements face liquidity risk.
Financial risk. Companies that are highly leveraged have a higher degree of financial risk than companies that have less debt.
Business risk. This is a bit of a catch-all phrase for various factors that could adversely affect or disrupt a company's business model and operations. Think of the way online shopping has cannibalized brick-and-mortar retail, or how Amazon transformed the way books are published, purchased, and read. The push toward electric vehicles likely will have the same transformative effect on the automotive industry, just as ride-sharing companies were a death knell for the taxicab industry.
These risk factors aren't part of the wider market or all industry, despite the fact that disruptive technologies can affect huge swaths of a particular industry. A final key point is that investors can attempt to manage these risk factors – unlike systematic risk.


Defining Systematic Risk?
Systematic risk encompasses a wide range of economic, political, sociological, and similar factors that are completely outside of investor control. The 2022 Federal Reserve interest rate hikes, which significantly increased the cost of debt, are a perfect example. No matter how well-positioned and diversified your portfolio is, those interest rate hikes could negatively affect your position.
Although you can't directly manage systematic risk factors, there are ways you can attempt to manage them simply by being aware of their potential impact on your portfolio. Here are three common systematic risk factors:
Interest rate risk. Investors and developers are highly tuned to interest rate risk with two large interest rate hikes by the Federal Reserve and more projected before the end of 2022. Interest rate risk signifies the additional risk posed by the changes or increases in interest rates.
Equity risk. Equity risk results from changes in the price of your stock investments.
Inflation risk. Rising inflation can weaken the strength of your investment dollars – that's why it's also called purchasing power risk.
Reinvestment risk. When market interest rates decrease after you have received income from your investments, you aren't able to reinvest that capital with a comparable rate of return.
These factors of course are all economic issues. Additional examples of uncontrollable systematic risk factors include the Covid-19 pandemic, war in Ukraine, drought affecting Lake Mead, and Hurricane Katrina. These factors completely disrupted the normal course of business with far-reaching and long-lasting impacts on regional, national, or global industries.
These factors all can impact your investments, but there's one systematic risk factor that typically overrides them all.


Defining Market Risk
Market risk is the largest systematic risk factor because it can affect thousands or even millions of investors. Market risk can be defined by the possibility of losing investment capital due to broad movements in financial markets. It can be brought on by a host of factors, including a national recession, shifts in political or regulatory environments, or rising interest rates. These factors influence the whole of equities and financial markets.
Market risk is sometimes defined in sum as systematic risk. While market risk can't be managed directly, it can be hedged by strategically deploying different market strategies in an attempt to offset the impact of negative price fluctuations.

The Bottom Line
Market risk is synonymous with systematic risk. It's the risk that comes with unfavorable price movements that affect the entire market. Cryptocurrency investors are quite familiar with market risk – Bitcoin started 2022 north of $46,000 and plummeted to less than half that value by late July. As the largest cryptocurrency coin, Bitcoin's freefall has been felt across the entire cryptocurrency market.
While market risk can't be controlled, you can attempt to manage it by assessing your tolerance for risk, diversifying your assets, hedging investments, and keeping abreast of market changes and how they might impact your portfolio's performance.


This material is for general information and educational purposes only. Information is based on data gathered from what we believe are reliable sources. It is not guaranteed as to accuracy, does not purport to be complete and is not intended to be used as a primary basis for investment decisions. It should also not be construed as advice meeting the particular investment needs of any investor. Realized does not provide tax or legal advice. This material is not a substitute for seeking the advice of a qualified professional for your individual situation.