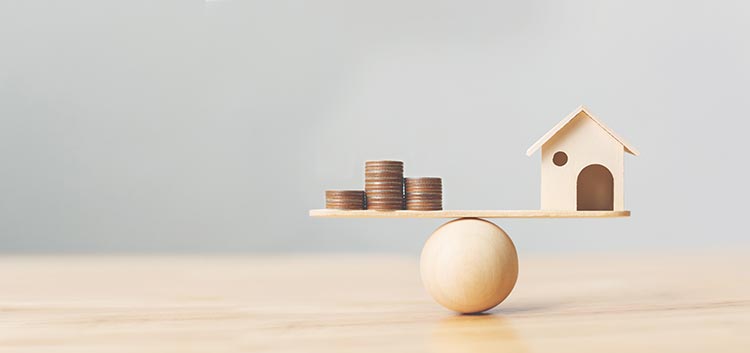 An UPREIT (Umbrella Partnership Real Estate Investment Trust) is as much a vehicle for investment as it is an actual investment type. That's because it is a method of transferring a property from individual ownership into a trust in exchange for a stake in the trust. The owner of a piece of appreciated real estate contributes the asset to the REIT in a trade (like a 1031 exchange, with the same tax deferral advantage) and receives in return operating partnership units in the REIT.


Why an UPREIT?
As a result, the real question is whether a REIT is a good investment, and is an UPREIT an attractive means of entering one? A potential advantage of the UPREIT may be in the property owner's ability to sell the target property and diversify into a more extensive property portfolio or move from active to passive investment.
If the taxpayer exchanges property for OP (operating partnership) units, they can defer the realization of the gains on the property relinquished in the exchange. Since the investor is not required to convert those OP units into shares and doing so will result in the gain being realized, the exchange provides flexible timing. The investor can choose when to convert the units into shares.


Estate planning potential
Consider a scenario in which the investor is planning their estate. If they exchange property into a REIT via an UPREIT, the relinquished property's entire appreciated value can be used in the swap for OP units. If those units are then bequeathed to an heir, they benefit from the step-up in basis and avoid capital gains on the original property.


The end of the line
After the exchange of property into a REIT, the investor can't continue the sequence, as you might see with a series of 1031 exchange transactions. The reason is that REIT shares are not eligible to be used in a 1031 like-kind exchange, since they are not real property assets. Once the investor converts the operating partnership units to shares, and subsequently sells the shares, the gain will be realized.


But is the investment a good one?
To return to the question of whether a REIT is a good investment, REITs (no matter how the investor enters the trust partnership) are popular investment options that seek to provide income for their participants. By definition, a REIT is a company or partnership that owns real estate properties and in which 90% of the taxable income it produces is paid out to its shareholders.
There are risks, as with any real estate investments. REITs that are not publicly traded may be illiquid and difficult for an investor to sell quickly. It may also be hard to find adequate information about the REIT's performance to make informed decisions. Publicly traded REITs don't have those two issues but may lose some value in a rising interest rate environment. Like stocks, publicly traded REITs are subject to market volatility.


Wise to diversify
Often, REITs focus on particular segments of the real estate market. This concentration allows the trust manager to maximize their expertise, and they may counter the genre specialization by employing geographic diversity. Some popular sector targets include:
Multi-family housing
Healthcare facilities
Hotel and retail
Office buildings
Self-storage facilities
Some REIT investors prefer broadly diversified funds, while others appreciate the concentration of knowledge and specific focus. Most like the freedom from active involvement in property management and the potential for regular dividends that REITs provide.


This material is for general information and educational purposes only. Information is based on data gathered from what we believe are reliable sources. It is not guaranteed as to accuracy, does not purport to be complete and is not intended to be used as a primary basis for investment decisions.
Distributions are not guaranteed and may exceed operating cash flow. Deciding whether to pay distributions and the amount of any distribution is within discretion of a REIT's Board of Directors in the exercise of its fiduciary duties.
Realized does not provide tax or legal advice. Please consult the appropriate professional regarding your individual circumstance. Diversification does not guarantee a profit or protect against a loss in a declining market. It is a method used to help manage investment risk.