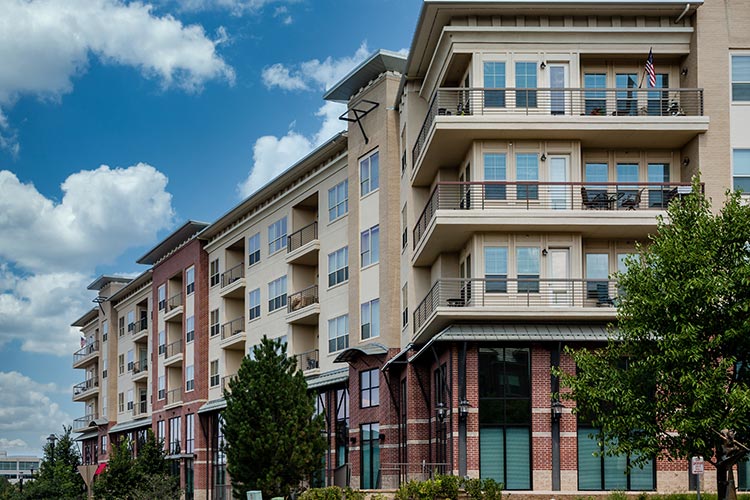 Every investor must answer for themselves the question of which investment types are suitable for him or her, based on factors including available capital, risk appetite and tolerance, available time, expertise, or access to experts, and more. But many investors are attracted to residential real estate for various reasons. Investing in residential real estate can include single family homes as well as multi-family housing.


What is Multifamily Housing?
Multi-family housing includes a wide range of property types, starting with duplexes (the investor may buy the duplex and live in one unit while renting out the other) and going all the way to complexes with thousands of units. The smaller properties (up to four units) can often benefit from mortgage rates on par with single family, owner-occupied financing. Buying a smaller property allows the investor to try out being a rental owner with a smaller investment, compared to a more sizable housing complex. Larger apartment complexes are considered commercial real estate, and ownership can bring more time-intensive responsibilities or the need for professional assistance.


What is the benefit of owning multifamily housing?
Passive cash flow. Rental housing offers potential for passive income. If you are managing a small portfolio of rentals on your own, it may not feel passive—indeed, it may feel quite active if you are responsible for answering calls from tenants with clogged plumbing and trying to collect the rent. If you have a property manager to handle those issues, it may reduce the level of responsibility for day-to-day involvement.
Tax advantages. Owning rentals can provide tax benefits to the investor/taxpayer. Deductions and depreciation help offset the income from the rental units, and the advantages of a pass-through business add to the potential for relief.
Scalability and product choices. Investing in multi-family housing can be added incrementally, which may be less feasible in some other commercial real estate sectors like retail or industrial space. At the same time, the sector offers various choices, including asset class, demographic target (senior housing and student projects are examples of specialty communities within the portfolio), and age.


Don't overlook fractional investments.
One way to quickly enter the multi-family housing market or expand your presence is through investing in a REIT (Real Estate Investment Trust). A REIT is a trust or company (privately or publicly traded) that invests in real estate and related assets. REITs are pass-through companies, which allows them to avoid income taxes at the corporate level, and to maintain that status, they must follow specific rules:
75% of total assets must be invested in real estate

75% of income must be from real estate activities

90% (minimum) of taxable income must be distributed to investors2

Must have at least 100 shareholders

Ownership can't be concentrated at a level of 50% owned by five or fewer individuals
REIT investments offer investors a means of owning (fractionally) larger and potentially more attractive properties than they could have access to on their own and with a very low entry price. REIT investments can provide genuinely passive income since the investor has no direct control over the management decisions and no property management involvement.


The actual amount and timing of distributions paid by programs is not guaranteed and may vary. There is no guarantee that investors will receive distributions or a return of their capital. These programs can give no assurance that it will be able to pay or maintain distributions, or that distributions will increase over time.