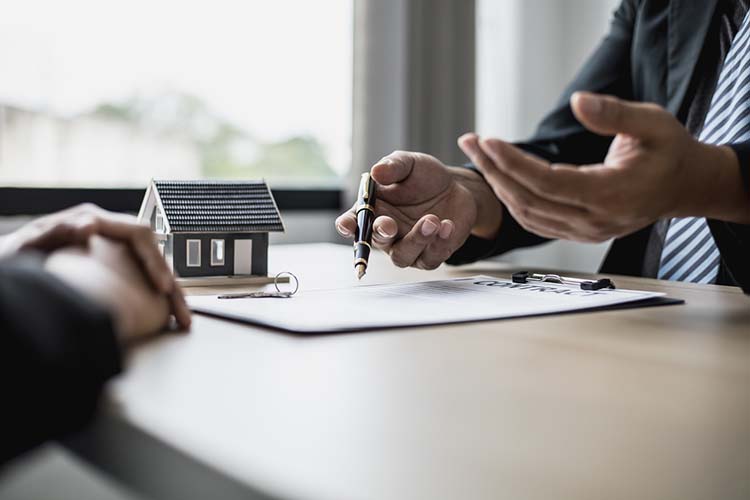 A DST is an investment option that can offer numerous potential advantages for investors. For owners of commercial real estate, reasons for investing may include the pursuit of profits, stable income, and tax advantages. However, the owner pursuing those goals with real property may have the accompanying burdens of accountability for leases, tenants, and other management responsibilities. In contrast, investing through a DST can offer access to fractional ownership of commercial property as a passive investment.
Why Choose a DST?
Suppose you own investment property now and are ready for a change. Perhaps you would prefer less active management responsibility or would like to own a wider variety of property types. Maybe you are prepared to dispose of an asset that you think is at the right time to sell but don't want to reinvest in another rental at this time. To avoid paying Capital gains taxes on the value growth of your real estate, you can consider using a 1031 exchange to sell the existing property and reinvest the proceeds into a DST investment.
Executed properly, this course of action will enable you to defer paying taxes on the gains while shifting from direct ownership of real estate to a passive investment, potentially offering similar tax advantages. Since DSTs are pass-through entities, the company does not pay taxes at the corporate level. Instead, income is distributed to the owners (shareholders), who pay taxes on their portion depending on their individual tax rates. The advantage of a pass-through company is that income is only taxed once. In a traditional corporate structure, the business pays taxes on the income it produces. Then it pays dividends to the shareholders, who also pay taxes on that income. For some companies, the pass-through structure makes more sense. In addition, the Tax Cuts and Jobs Act added a deduction of up to twenty percent from qualified business income for pass-throughs (while also standardizing the tax rate at 21% from the previous progressive scale).

Are DSTs Safe Investments?
All investment options have risks, and real estate risks include liquidity and interest rates, plus overall market forces and individual sector concerns. In addition, DST investors may face additional exposure, such as fees and the risk of execution failure. As a DST investor, you don't control the trust activities; instead, you rely on the decisions of the DST sponsors, management, and master lessee.
One component of DST capital rules is that DSTs can't accept additional capital or investors after the initial offering period. This rule preserves the fractional proportions but may reduce income distributions when major expenditures consume a more significant percentage of cash flow than expected. Since DST investments are also considered illiquid, investors should be prepared to hold on through lean times without the ability to locate a buyer.
On the other hand, DSTs have advantages that may make them attractive to real estate investors. These include:
Potential tax advantages

Multiple fractional investment options

Non-recourse debt

1031 exchange eligibility

This material is for general information and educational purposes only. Information is based on data gathered from what we believe are reliable sources. It is not guaranteed as to accuracy, does not purport to be complete and is not intended to be used as a primary basis for investment decisions. Realized does not provide tax or legal advice. This material is not a substitute for seeking the advice of a qualified professional for your individual situation. Costs associated with a 1031 transaction may impact investor's returns and may outweigh the tax benefits. An unfavorable tax ruling may cancel deferral of capital gains and result in immediate tax liabilities. No public market currently exists and one may never exist. DST programs are speculative and suitable only for Accredited Investors who do not anticipate a need for liquidity or can afford to lose their entire investment. The actual amount and timing of distributions paid by programs is not guaranteed and may vary. There is no guarantee that investors will receive distributions or a return of their capital. These programs can give no assurance that it will be able to pay or maintain distributions, or that distributions will increase over time.