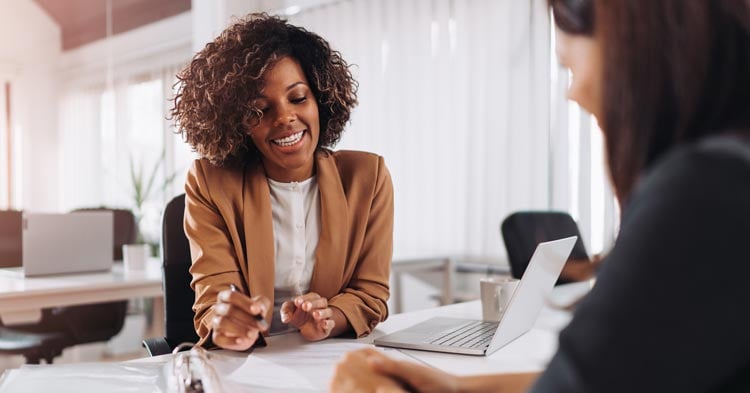 Managing your finances can be tricky, and choosing the right professional to help is essential. However, it can be difficult to understand what the different roles are during your search. You will likely come across many Certified Financial Planners™ (CFP®) Practitioners and Certified Public Accountants (CPA). But what is the difference? Yes, there is overlap in their job suits, but they aren't the same position, and who you hire depends on your goals.
While both CFP® Practitioners and CPAs are trained to provide financial advice and assistance, their areas of expertise and focus are different. CFP® practitioners are focused on overall financial planning and helping individuals and families achieve their long-term financial goals. CPAs focus on accounting and tax preparation, and may not be as experienced in financial planning. It is important to ask questions when hiring a financial professional to ensure they meet your needs.
A CFP® Practitioner is trained for comprehensive financial planning and can help you develop a plan to meet your financial goals. This can include retirement and estate planning, investment strategies and management, tax planning, and insurance planning. To become a CFP® Certificant, an individual must pass a rigorous exam and meet requirements for hands-on experience and education. A CFP® Practitioner receives a certification, not a license where they are overseen by state authority.
CPAs, on the other hand, specialize in accounting and tax preparation. They provide services such as bookkeeping, financial statement preparation, and tax planning and preparation. Like a CFP, a CPA has to pass exams and there are specific education and training requirements. CPAs are licensed by their state and they must meet strict ethical and professional standards.
Another key difference between CFP® practitioners and CPAs is their scope of practice. While both professions are regulated by professional organizations, the scope of a CFP® Certificant's practice is not limited to financial planning, whereas a CPA's scope of practice is limited to accounting and tax preparation.
Before hiring a financial or tax professional, you should ask several questions, including:
What are your qualifications?
Are you certified and/or licensed appropriately?
How many years of experience do you have?
Are you a fiduciary, bound to act in your client's best interest?
What services do you provide?
Who are your typical clients?
Do you have referrals from current or past clients?
When it comes to choosing a financial professional, consider your needs and goals. For overall financial planning, A CFP® Practitioner might be the best choice. For tax preparation, or if you are starting a business, a CPA might be the better option.
This material is for general information and educational purposes only. Information is based on data gathered from what we believe are reliable sources. It is not guaranteed as to accuracy, does not purport to be complete and is not intended to be used as a primary basis for investment decisions. It should also not be construed as advice meeting the particular investment needs of any investor.
Realized does not provide tax or legal advice. This material is not a substitute for seeking the advice of a qualified professional for your individual situation.
Certified Financial Planner Board of Standards, Inc. (CFP Board) owns the certification marks CFP®, and CERTIFIED FINANCIAL PLANNER™ in the United States, which it authorizes use of by individuals who successfully complete CFP Board's initial and ongoing certification requirements.