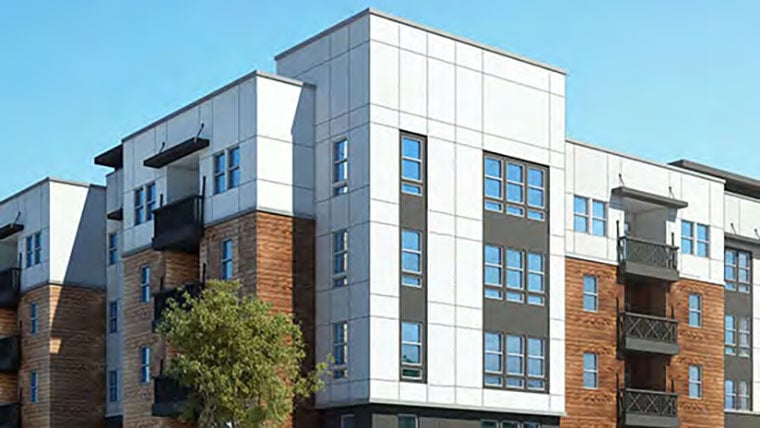 Drew Reynolds, chief investment officer at Realized, recently shared his thoughts with Marketwatch on the growth of the student housing market and why real estate investors should consider adding this sub-sector of commercial real estate to their portfolios through passive investments such as student-housing DSTs.
With a projected enrollment of nearly 20 million college students by 2029, student housing can be an attractive commercial real estate investment opportunity both now and in the future. Real estate investors can include student housing in their portfolios with indirect investment opportunities such as real estate investment trusts (REITs) and Delaware Statutory Trusts (DSTs).
DSTs allow investors to purchase fractional ownership in a variety of CRE properties, including student housing. Since the IRS views beneficial interests in DSTs as direct property ownership, DSTs provide investors with the same income-tax shelters as being landlords without the added risk or work that typically comes with direct CRE investments. REITs, meanwhile, allow individuals to invest in commercial assets such as student housing, but REITs don't offer the tax advantages of direct property ownership. REITs also are correlated to broader movements in public equities markets.
Benefits of student-housing DSTs can include:
A tax-sheltered, passive monthly revenue stream
Potentially higher returns through increased occupancy rates due to historically high tenant demand
Consistent payments from students who typically co-sign with parents
Easy marketability within a captive audience
Possibility entry and exit to complete a 1031 exchange
Two important investment considerations include oversupply and management experience. Important property characteristics can include location to amenities, size, and privacy of rental units, attractiveness of common spaces, and available in-building technology. If you are considering adding this sub-sector of CRE to your portfolio, it may be best to partner with a real estate investment company that's well-versed in this specific sector. With the continued growth of college enrollment, student housing is predicted to continue offering investors reliable revenue streams.
Full disclosure: The information provided here is not investment, tax or financial advice. You should consult with a licensed professional for advice concerning your specific situation.