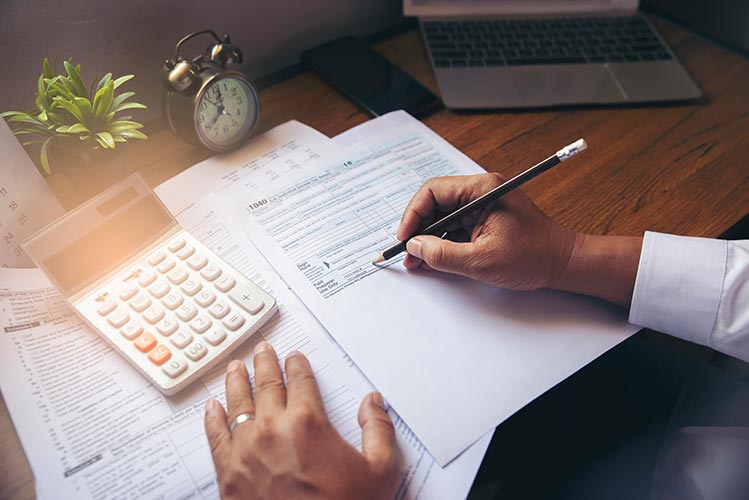 Though 2020 might have been a difficult year due to the coronavirus pandemic, you might have had good luck selling a rental property. And, with that asset off your hands, you might be breathing a sigh of relief that you no longer have to worry about the tenants, trash, or toilets of property ownership.
But you aren't done with that property just yet. The IRS needs to know about the sale, which is why you need to report it on your tax return when you file your taxes on May 17, 2021. As with many things concerning the IRS, however, reporting the asset's sale might not be that straightforward. The amount you fill out -- and where to put that information -- depends on several issues.
What follows is an overview of how to report the sale of investment property on your tax return.


What to report
The Capital Gains/Loss. If you've been paying attention to the Realized blogs, you already know that the capital gains (or loss) is the increase or decrease in the value of a capital asset, relative to the basis (i.e., how much you initially paid for it, along with any out-of-pocket expenses or closing fees). This is because you will pay capital gains taxes on any profit you earn from the disposition of that rental property. Additionally, it's important to understand the difference between short-term capital gains (calculated on assets owned for less than a year), and long-term capital gains (applying to property held for longer than one year), as different tax rules apply to both.
The Depreciation Recapture. While you owned your asset, you benefitted from depreciation, which allowed you to spread the costs incurred in buying and improving your property over the useful life period. This helped reduce your taxable income. But, selling that asset changes things. The IRS wants its money back, and collects it through a process known as depreciation recapture. Unlike the capital gain (which is taxed at the capital gain tax rate), depreciation recapture is taxed, based on your ordinary income tax bracket, which can be at a higher rate.
As an aside, and for future reference, it's possible to defer both capital gain taxes and depreciation recapture on the sale of investment property through the 1031 exchange process.


Where to report It
Once you've figured out what to report from the sale of your property, it's a good idea to know where, exactly, to put that information. According to the IRS, you have a couple of choices, depending on the purpose of the rental property you owned.
Most times, individuals use the Schedule D (1040), Capital Gains and Losses with either forms 4797 or 8949.


Asking the experts
The above is meant to be a purely informative overview involving how to report the sale of investment property on your tax return. But each situation is different. As such, when it comes to selling your rental property (and reporting the activity), be sure to ask your tax advisor.


This material is for general information and educational purposes only. Information is based on data gathered from what we believe are reliable sources. It is not guaranteed as to accuracy, does not purport to be complete and is not intended to be used as a primary basis for investment decisions. It should also not be construed as advice, meeting the particular investment needs of any investor.