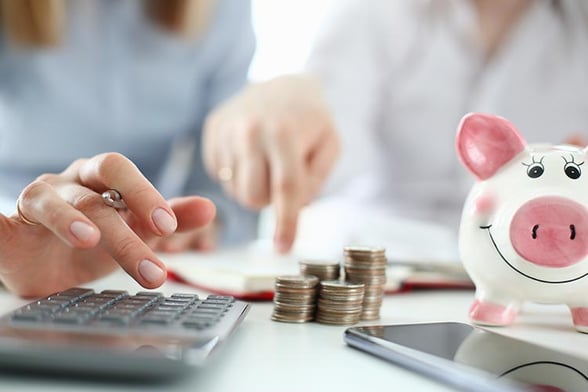 A Delaware Statutory Trust (DST), where investors pool money to invest in real estate through a trust, sometimes generates income that needs to be reported to the IRS on yearly income taxes.
A potential benefit of a DST is that investors have access to properties they might not be able to invest in on their own. This can include commercial properties, large multi-family buildings, or other large real estate investments.

What Is a DST?
A DST was formed under Delaware state law, although properties held in a DST can be in any state. Each DST has a sponsor who creates the trust that holds the assets and issues shares to investors. The sponsor has a master tenant who subleases the properties in the trust.
In some cases, an investor is eligible to take the funds from selling an investment property and transfer those funds to a DST as a like-kind property in a 1031-exchange. This is possible because the IRS classifies ownership in a DST as direct ownership of real estate for tax purposes.
Each investor has fractional shares in the DST. The DST strives to pay a share of the net operating income to the shareholders based on how many shares they own.

How Is DST Income Reported?
Shareholders receive a 1099 form with their pro-rata shares of expenses and income from the DST assets. The DST generally sends one statement for each property owned that includes income earned based on the shares owned.
If any income is earned from a DST, it is entered on IRS form E at the end of the tax year. This income is generally taxed as ordinary income.
There are also deductions and depreciation that might reduce income tax burdens for a DST property. An accountant or financial advisor can go through the year-end statements, which can be very complex, to determine what deductions might be eligible.
If the DST property is in a different state than you reside, you report the income as required by that state. If the DST holds properties in different states, income taxes must be filed in each state.
Tax-time is already stressful. When you add in DST income, it adds another level of complexity. It is essential to work with a qualified tax professional to ensure your income taxes are filed correctly regarding any DST holdings.

This material is for general information and educational purposes only. Information is based on data gathered from what we believe are reliable sources. It is not guaranteed as to accuracy, does not purport to be complete and is not intended to be used as a primary basis for investment decisions. Realized does not provide tax or legal advice. This material is not a substitute for seeking the advice of a qualified professional for your individual situation. Costs associated with a 1031 transaction may impact investor's returns and may outweigh the tax benefits.The income stream and depreciation schedule for any investment property may affect the property owner's income bracket and/or tax status. An unfavorable tax ruling may cancel deferral of capital gains and result in immediate tax liabilities. The actual amount and timing of distributions paid by programs is not guaranteed and may vary. There is no guarantee that investors will receive distributions or a return of their capital.