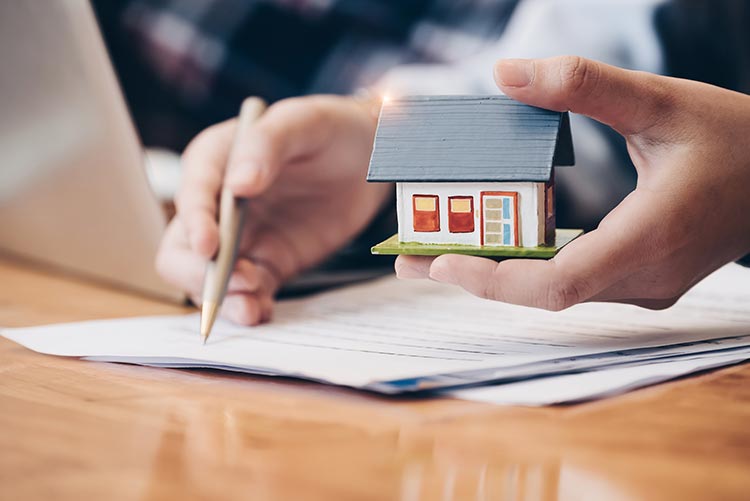 If you've recently completed a 1031 like-kind exchange, you need to document your transaction for your accounting records.Although a deferred gain is an unearned revenue, it represents a future asset that counts as a liability on your balance sheet. Gains are seen as a liability until realized as an asset.
It's important to get the numbers right and record your transaction accurately, whether you have a full deferment, partial, or a failed exchange. Keeping your journal up-to-date will not only give you a clear picture of your financial position, but it will also ensure statutory compliance for tax season. Failure to report your exchange can result in ineligibility for capital gains tax deferral and other costly penalties.


Deferred Gain
A deferred gain in a 1031 exchange is the amount of gain that evades taxation until the acquired property from the exchange is sold for profit. Let's examine this from an accounting perspective. Business transactions have a debit or credit component. Deferred gains are considered a type of accounts receivable where your gain from an asset is taken and reinvested into a new asset. The new asset is a credit with an equal deferred gain debit. When this gain is unrealized, it is considered a liability. Once the gain is realized and the revenue is acknowledged, it becomes an earned gain.
Any gain or loss should be documented in your exchange journal, which should reconcile the realized gain or loss, recognized gain or loss, recapture gain, if applicable, and the adjusted basis on the acquired property.


Recording Your Exchange
We'll take a look at how a 1031 exchange is recorded when the value of the exchanged property is equal to fair market value of the replacement property, when it's more than fair market value, and when it's less.
Let's say you have a piece of land valued at $200,000 and you do a like-kind exchange and replace it with another piece of land at the same value. In this transaction, a debit to the account, or your relinquished property, increases the balance of the asset account. Your replacement property is recorded as a credit to the account, which decreases that balance.
Using the same piece of land valued at $200,000, you do a 1031 like-kind exchange for another piece of land valued at $175,000. Your loss or credit on the exchange is $25,000. If it was the other way around, your relinquished property was valued at $175,000, and your replacement property was $200,000, then there would be a gain or debit on the exchange of $25,000. If you received cash boot from your like-kind exchange, this is recorded as a debit to your gain or loss on your exchange.
Modern accounting software can keep track of these transactions as deferred revenue. If your information is up-to-date and when the gain is realized, it moves from being an asset to a liability. Recording a deferred gain or loss is similar to recording the sale of a property but we suggest that you consult with your tax advisor after completing your 1031 exchange.


This material is for general information and educational purposes only. Information is based on data gathered from what we believe are reliable sources. It is not guaranteed as to accuracy, does not purport to be complete and is not intended to be used as a primary basis for investment decisions.