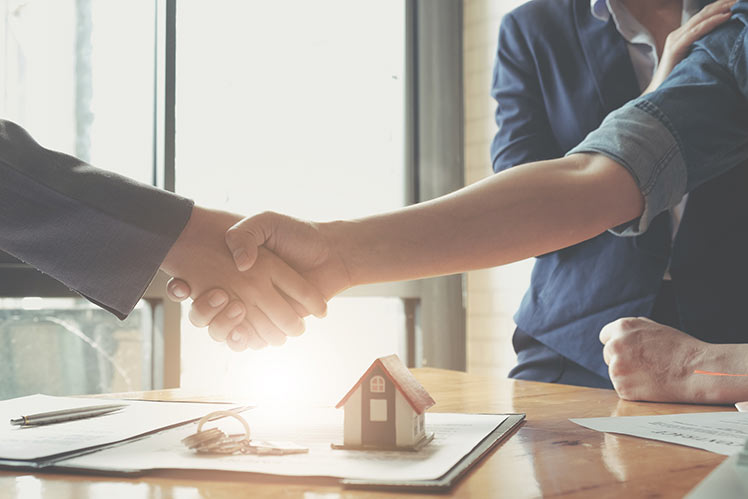 Delaware Statutory Trusts (DSTs) are sophisticated investment vehicles that allow individual investors to purchase fractional shares of the types of real estate often owned by real estate investment trusts, pension funds, and institutional investment firms.
In our experience, no two DSTs are the same. We believe that statement is equally true in regards to DST brokers and that choosing a DST broker can be as important as choosing the types of assets held within a Delaware Statutory Trust.
In this article we'll help investors learn how to pick a Delaware Statutory Trust broker by highlighting key attributes, competencies, and costs that investors should seek when researching prospective DST brokers.


5 Things To Look For in a DST Broker
DST brokers, much like the sponsors that assemble and package these unique investment vehicles, should be carefully vetted prior to making any investment decisions. Conducting due diligence on both DST brokers and sponsors may help investors make more informed investment decisions. You also could potentially save money since the fees for DST brokerage and investment services can vary greatly depending on an organization's business model.
Delaware Statutory Trust brokers are registered securities broker-dealers who work in tandem with DST sponsors to market these investments and connect investors with trust offerings, mostly through online listing platforms. Sponsors typically self-fund investments and then market their DSTs offerings to broker-dealers, who in turn offer them to investors until enough equity has been raised to fully displace the sponsor's investment. Although sponsors fully analyze the assets they place under trust, brokers also conduct extensive due diligence on the properties prior to offering them to clients and typically pass on this information via private placement memorandums or investment decks.
Since DSTs are viewed as securities, all DST brokers and their registered representatives must be fully licensed to offer DSTs to individual investors. When reviewing potential DST investment opportunities, here are five things we recommend looking for and discussing prior to jumping in:
What does their broker check say, and has the broker been involved with any prior lawsuits? The SEC has a comprehensive online tool to help investors learn more about broker-dealers and registered investment advisors. Log on to

Investor.gov/CRS

to gain important insight about these firms and financial professionals, including any disciplinary actions levied against them. You also can use BrokerCheck, a site administered by FINRA, to learn more about financial brokers, advisers, and firms. The site provides detailed information on brokers' employment history, regulatory actions, licensing information, and any formal complaints lodged against them.
What is their experience level? Brokers and sponsors who have years of experience in the investment game oftentimes have hard-won wisdom and knowledge to share with investors.
What are their underwriting standards and core competencies? Brokers can work with one primary sponsor, or they can work with multiple sponsors. Some DST sponsors have a strong grasp of national real estate fundamentals, while others have a more regional geographical footprint. Additionally, some brokers may specialize in one sector of commercial real estate, such as multi-family housing, versus brokers who bring a more diverse portfolio of asset classes to market. Investors can seek brokers whose DST offerings are tailored to their investment objectives.
How large are they? Larger broker-dealers often have larger support teams to help with investor relations, due diligence, client management, reporting, and other key aspects of DST investing.
Fee structure. There are many different underwriting and administrative fees associated with Delaware Statutory Trusts. Common

fees loaded into DST offerings

include property acquisition and due diligence, marketing, loan origination, commissions, and broker-dealer allowance. Investors should undertake a full accounting of all potential DST fees and weigh them against potential returns prior to making any investment decisions.


The Bottom Line
There are numerous brokers who can provide investors with DST investment opportunities. Creating a broker checklist and ticking off the concerns listed above can lead to more educated investment decisions and help investors find DST investment opportunities that are in line with their investment goals and tolerance for risk.
This material is for general information and educational purposes only. Information is based on data gathered from what we believe are reliable sources. It is not guaranteed as to accuracy, does not purport to be complete and is not intended to be used as a primary basis for investment decisions. It should also not be construed as advice meeting the particular investment needs of any investor. Diversification does not guarantee a profit or protect against a loss in a declining market. It is a method used to help manage investment risk. No public market currently exists and one may never exist. DST programs are speculative and suitable only for Accredited Investors who do not anticipate a need for liquidity or can afford to lose their entire investment. All real estate investments have the potential to lose value during the life of the investment.